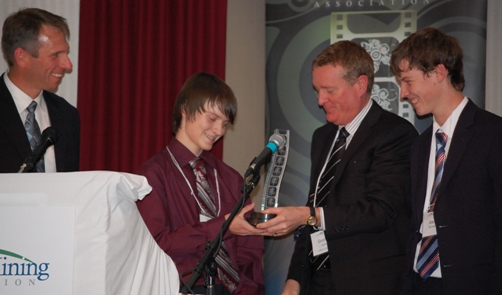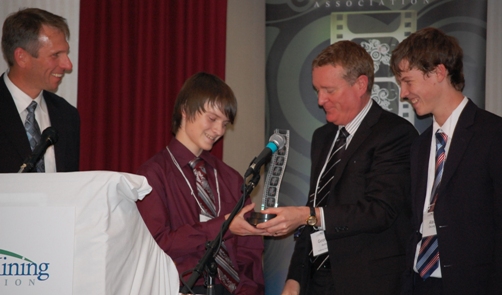 This article was provided by the Ontario Mining Association (OMA), an organization that was established in 1920 to represent the mining industry of the province. To view all the winners of the So You Think You Know Mining competition, please go to OMA 2010 Video Winners.
A parent's journalistic interview for a magazine article about the inaugural Ontario Mining Association's So You Think You Know Mining (SYTYKM) high school video competition in 2009 provided a spark for a Sudbury student who won the Best Overall Video prize in 2010.  Adelle Larmour, a reporter with Sudbury Mining Solutions Journal, produced an article on the genesis of the SYTYKM contest in the June 2009 edition of SMSJ.
"Inspired by famous Canadian scholar Marshall McLuhan's observation that the medium is the message, the OMA launched a video contest late last year to educate an unlikely audience about the mining industry," said Ms. DeLong in the article, "Video contest introduces students to mining."  "The SYTYKM video contest was a way to reach high school students who are interested in video making, music, or script writing, but who may know very little about where the components of their computer come from or about the different mined resources that make up the materials for many of the fundamental tools used in daily living."
She shared her enthusiasm for her article with her youngest son, David DeLong, a grade nine student at St. Benedict Catholic Secondary School.  David clearly took his Mother's suggestion to enter SYTYKM and her encouragement to heart.  He recruited the assistance of his elder brother Alan DeLong, a grade 12 student at St. Benedict, and work on the production Lego Mining began.