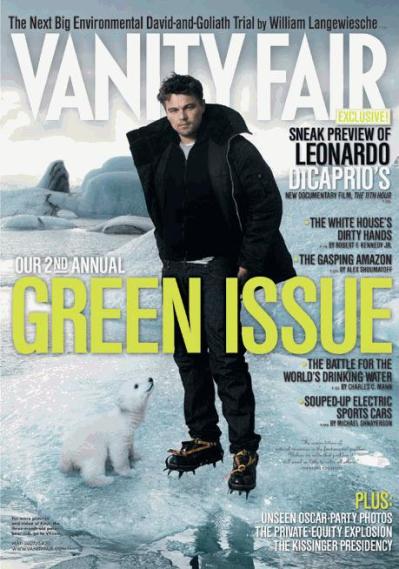 A version of this column was originally published in the June 2007 edition of Northern Ontario Business .
The mining sector is ignoring the green light at the end of the tunnel that is attached to a 100-tonne locomotive driven by the environmental movement.
The collision is going to be messy! It will impact the industry at a time when the voracious metal demands of China and India could bring enormous prosperity to isolated Aboriginal communities throughout northern Ontario.
This constant demonization of the mining sector by media-savvy NGOs is also affecting the recruitment of the next generation of workers the industry so desperately needs.
From the Academy award-winning documentary An Inconvenient Truth that stars Al Gore to Hollywood actor Leonardo DiCaprio posing on the cover of Vanity Fair – photographed in the Arctic with a cute polar bear cub to highlight global warming – there is no doubt that environmental issues dominate society's cultural and political agendas.
Unfortunately, the mining sins of the father are certainly coming back to haunt the sons!
Past industry practices that were detrimental to the environment are still highlighted by the anti-mining crowd today.
Yet, the reality of mining in the 21st century is quite the opposite. Continue Reading →