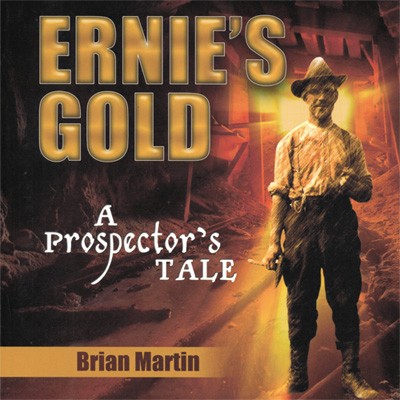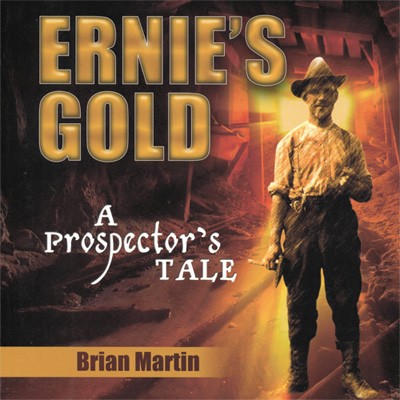 For an autographed copy of Ernie's Gold, please contact the author at: chipmartin@sympatico.ca.
Great Christmas Gift: $20.00 plus shipping!
In the early 1900s, young Ernie Martin immigrated from Staffordshire, England, to Canada to seek his fortune. He finally ended up in Kirkland Lake, where gold was to be found if you were willing to work at it. Ernie was. And so was Harry Oakes. The two of them became prospecting partners. Ernie and Harry worked hard and non-stop to find a vein of gold so they could start a mine.
When it finally happened, the mine grew into a huge money-maker for the two of them. Ernie's first wife, Mary, also was a prospector, and in fact ended up financially far better off than Ernie. Why was that? How is it that multi-millionaire Ernie Martin arrived at the end of his life virtually a pauper? This is a book full of surprises and answers — and a few questions.
Excerpt from Ernie's Gold: A Prospector's Tale:
By the time Mabel (Fetterley) had arrived in the Swastika area, Mary Violette had already been in mining country for several years. Mary came from even farther away, the small farm community of Goshen, Indiana. She would have a significant impact on the life of Ernie Martin.
Mary was born in 1874 on a farm at New Paris, just south of Goshen, the second of five children of Benjamin and Caroline Violette. Hers was a prominent family in the area, some of whom opted to drop the final "e" in their name. Mary's father was the youngest of ten children born to John Wesley and Chloe Violette, who were among the area's first settlers. One of Benjamin's older brothers, John H., was not content to stay in farming and in the spring of 1850 joined the California Gold Rush. He was twenty.