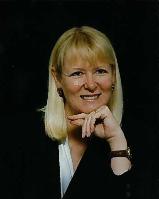 Marilyn Scales is a field editor for the Canadian Mining Journal, Canada's first mining publication. She is one of Canada's most senior mining commentators.
At the risk of being the bearer of even more bad news, I have been watching the world's mining industry react to the turmoil in global stock and money markets. Not only in Canada, but around the world companies big and small are conserving capital and cutting output.
Let us recap: Liberty Mines has placed its Redstone and McWatters nickel mines in Ontario on care-and maintenance. Breakwater has suspended mining at its Langlois base metals mine in Quebec and its Myra Falls base metal producer in British Columbia. Teck is paying particular attention to debt reduction. Capital budgets have been trimmed at Suncor's oil sands project in Alberta.
And the announcements just keep coming. It seems producers of all commodities and all parts of the world are announcing cutbacks.
Rio Tinto is slicing approximately 10% from its iron ore output in the Pilbara region of Western Australia.
BPH Billiton also expects to send fewer shiploads of iron ore to China next year.
Brazilian mining giant Vale will be slowing iron ore shipments to customers. Additionally, it has suspended a pre-feasibility study for a new bauxite and aluminum project in Ghana.