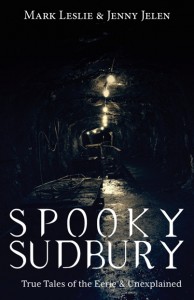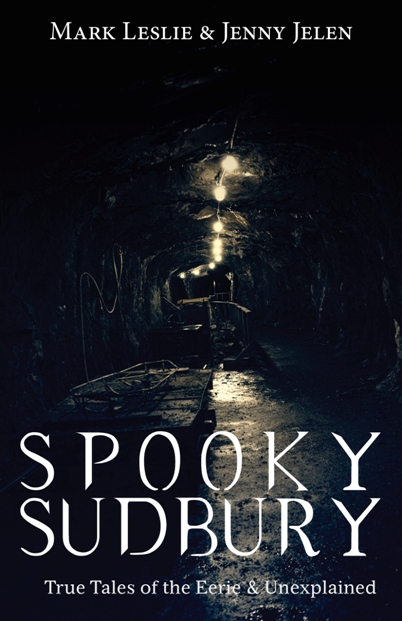 To order a copy of Spooky Sudbury, click here: http://www.dundurn.com/books/spooky_sudbury
https://www.northernontariobusiness.com/
About 1.85 billion years ago, a giant rock collided with the earth, creating what we now know as the Sudbury Basin. This major geological structure is the third largest impact crater in the world, and one of the oldest that has been discovered to date.
The impact of the meteorite resulted in an impact melt sheet containing nickel, copper, platinum, palladium, gold, and other metals – which eventually turned Sudbury into one of the biggest mining communities in the world.
Because of this history, it's not surprising that Sudbury's greatest stories have always been about what comes from the sky and what lives in the ground.
In 2013, co-authors Mark Leslie and former Northern Life reporter Jenny Jelen published "Spooky Sudbury." The book explores scary stories told by Sudburians themselves.
Leslie, who grew up in Levack, looked at the book as an opportunity to learn about the history and the lore of his hometown. By reading about cemeteries, haunted theatres, and creepy forests, you get to see a darker, spookier side to the city we know and love. Two of the stories included in the novel seem to stick out by capturing the true spirit of Sudbury.
The haunted Levack mine
On a normal weekend in the 1970s, the Levack Mine was almost deserted as the mine only operated during the week. Only three people would typically be on site.
For the rest of this article: https://www.northernontariobusiness.com/industry-news/mining/haunted-mines-and-ufos-1778461