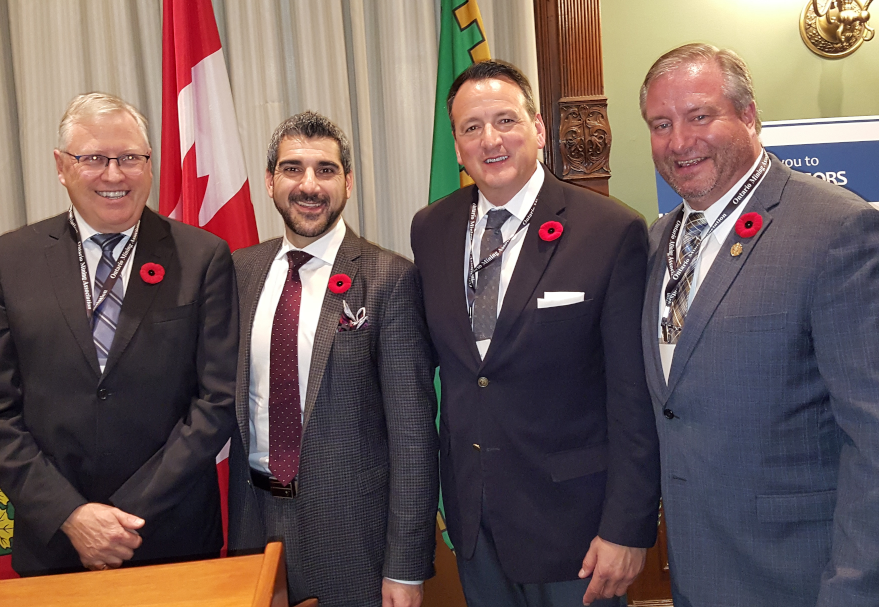 On October 30, 2018, the Ontario Mining Association celebrated the 40th anniversary of Meet the Miners, an annual event at which industry leaders meet with provincial decision-makers at Queen's Park to share achievements, and to discuss issues of consequence to the industry and Ontarians.
Meet the Miners gives provincial policy makers and senior mining executives the opportunity to exchange ideas, so as to continue strengthening Ontario's mining sector, while delivering real benefits to the people in this province.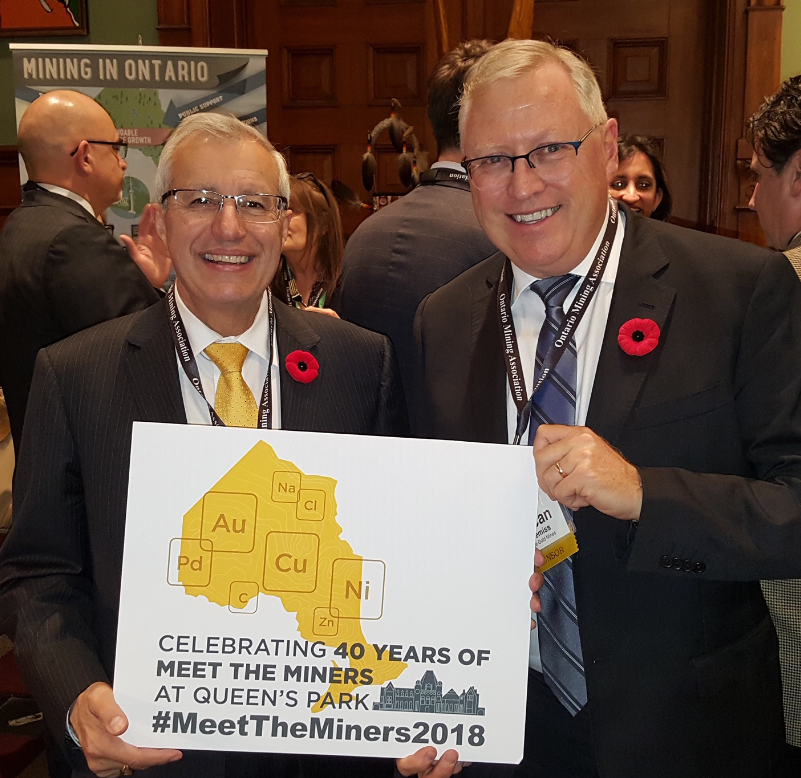 "We are extremely proud of the progress our industry has made since this mining day tradition began in 1978," said Duncan Middlemiss, President and Chief Executive Officer at Wesdome Gold Mines Ltd., and Chair of the OMA Board of Directors. "In that time, we've become one of the safest mining jurisdictions in the world, and one of the safest industries in Ontario. We're on the forefront of adopting technologies and processes that are shaping the mine of the future — with clean, productive and socially-responsible operations.
We supply the world with the building blocks of modern life and innovation, as well as with the know-how to extract them in a way that does not damage the prospects of future generations. None of this would have been possible without the commitment, ingenuity and hard work of the people in this province."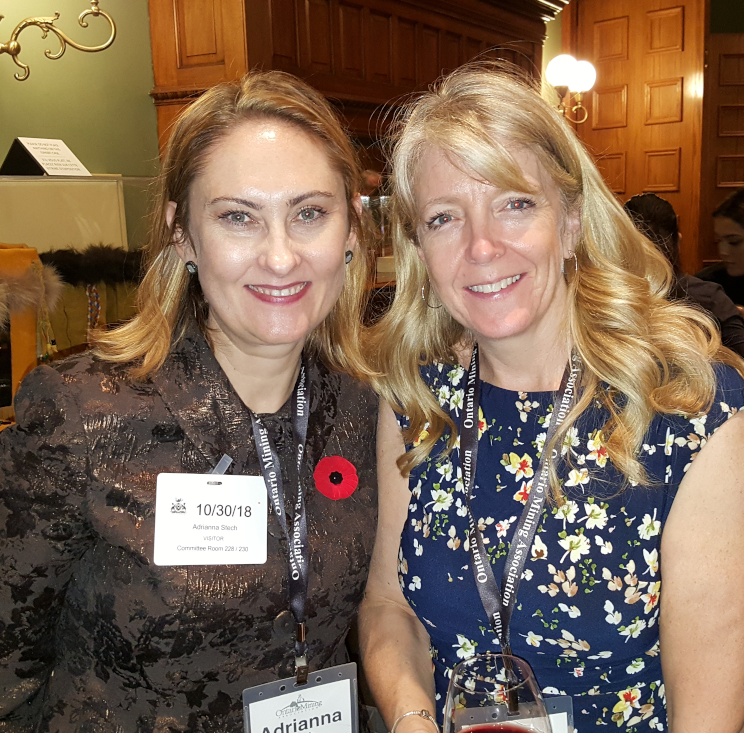 The people that make Ontario mining a global leader were the focus of the day. This included those directly involved with the industry, as well as the civil servants whose strategic approach to creating good policy and governance frameworks is critical to Ontario's global competitiveness.
#MeettheMiners2018 began with an OMA Board of Directors meeting, which was paused for a visit to the public gallery in the Chamber to watch a portion of the House proceedings. OMA members were welcomed by Greg Rickford, Minister of Energy, Northern Development & Mines and Indigenous Affairs, Michael Mantha, MPP for Algoma-Manitoulin, Vic Fedeli, MPP Nipissing and Minister of Finance as well as France Gelinas MPP Nickel Belt.
Co-host of Meet the Miners at Queen's Park, Minister Rickford joined the OMA meeting, along with Ross Romano, MPP for Sault Ste. Marie and Parliamentary Assistant to the Minister of Energy, Northern Development and Mines, and Indigenous Affairs. In his remarks to the OMA Board and broader membership, Minister Rickford noted that Ontario mining is "a sector that is a leader in the country and the world."
He pointed out the importance of mining to local communities and the province as a whole, and speaking on behalf of the Premier, pledged to cut red tape to allow the sector to thrive, creating jobs and opportunities for Ontarians.
OMA members also heard from Bruce Anderson, Chairman of Abacus Data
and one of Canada's most respected pollsters. Mr. Anderson talked about the broadly positive public reputation of Ontario mining, and suggested areas where further outreach is required to communicate how our industry meets societal expectations and reflects the values of Canadians.
Following the keynote address, OMA members met with Members of the Cabinet, Members of Provincial Parliament, Deputy Ministers, political staff and public servants from various ministries. In all, sixteen concurrent meetings took place, at which OMA members shared the industry's strengths, achievements and challenges. They pointed out that Ontario's mining production leads Canada at $9.9 billion in 2017 and that 90% of mining GDP stays inside Ontario. As a generator of high-paying jobs and spin-off opportunities, the industry is the backbone of many diverse communities – benefiting all Ontarians (learn more about our contribution).
OMA members shared their stories and engaged policy makers in discussions on how to help Ontario mining grow sustainably and continue to be a vital player in a high-tech, green economy. They pointed out that Ontario's geological endowment will only be maximized by fostering an attractive investment climate. In turn, investments will spur economic growth, sustain and create jobs, generating government revenues to fund vital public priorities.
According to OMA President, Chris Hodgson, "competitiveness has eroded over the past several years, but with a sound policy framework, we see a future opportunity for growth." He added that, "a thriving Ontario mineral sector holds the potential to quite literally help dig Ontario out of debt."
OMA members raised concerns regarding the impact of high electricity prices on competitiveness; highlighted the need for clarity and leadership around consultation and resource revenue sharing with northern communities; offered recommendations for cutting red tape; and called for collective action to accelerate innovation and adoption of new technologies.
The sharing of ideas continued more informally at an evening reception, which attracted over 200 people. Minister Rickford offered greetings, along with NDP MPP Michael Mantha. Addressing the assembled MPPs, civil servants, industry leaders and partners, the OMA Chair thanked those gathered for supporting mining and recognizing its importance and potential as a solution-provider.
Mr. Middlemiss encouraged everyone present to imagine what the next 40 years will bring for Ontario mining. Noting how far the industry had come since 1978, and the talent and brain power in the room, he predicted that the next 40 years will see great progress and Meet the Miners 2058 will be a resounding success.