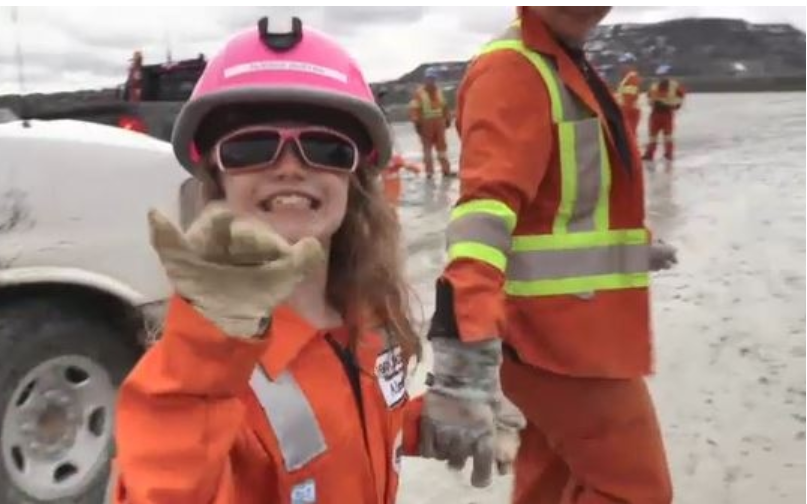 https://northernontario.ctvnews.ca/
Most children that are granted a wish usually want to go to Disney World, but not seven-year-old Aliesha from Bowmanville, in southern Ontario.
She wanted to be a miner for a day, and thanks to several organizations, she got to fulfill her personal goal.
Aliesha lives with a nervous system disorder and made the trip to Timmins with the help of the Toronto and Central Make-A-Wish Foundation, resource company Sherritt International and mining company Goldcorp.
The little girl was told that she could put down three choices for her wish, but she really only wanted to visit a mine. While most kids want to go see Mickey Mouse, Aliesha wanted gold.
So, she travelled to Goldcorp's Dome Mine in Timmins decked out in her tailor-made personal protective equipment to live her dream.
For the rest of this article: https://northernontario.ctvnews.ca/7-year-old-girl-s-one-wish-to-visit-a-mine-1.4151241