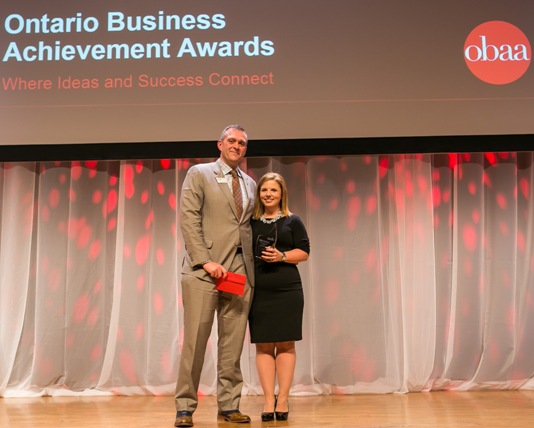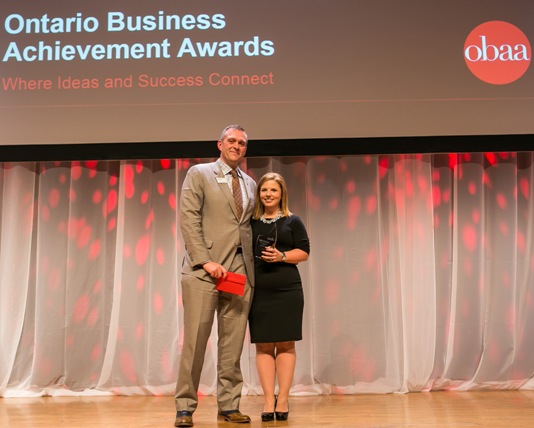 SUDBURY, December 5, 2017 – Vale is proud to announce that its Ontario Operations has received an Ontario Business Achievement Award (OBAA) from the Ontario Chamber of Commerce in the category of Corporate Citizenship.
"We are so thrilled to be recognized by the Ontario Chamber of Commerce with this award," said Angie Robson, Manager of Corporate and Aboriginal Affairs for Vale's Ontario Operations as she accepted the award. "It's wonderful to be acknowledged for the community relationships and investments Vale is making near our operations in Sudbury and Port Colborne."
The OBAA Corporate Citizen Award recognizes a large business that demonstrates a sustained and long-term commitment to investing in the community in which it operates. The Ontario Business Achievement Awards (OBAA) are the most recognized industry awards in the province with a single focus on celebrating business success. This year's awards ceremony took place on Wednesday, November 29 in Toronto.
"The Chamber is very proud that Vale was the winner of the Corporate Citizen Award at this year's OBAAs," said Debbi Nicholson, President & CEO of the Greater Sudbury Chamber of Commerce. "We chose to nominate Vale because we know how committed they have been, and continue to be, to Greater Sudbury.
The company's economic contribution is felt locally, provincially, and nationally, and impacts our lives in many positive ways. As one of our largest private employers, and a significant contributor to charitable and not for profit organizations, Vale embodies the definition of corporate citizenship."
Contact:
Danica Pagnutti, Vale Canada Ltd.
(705) 682-7165
danica.pagnutti@vale.com