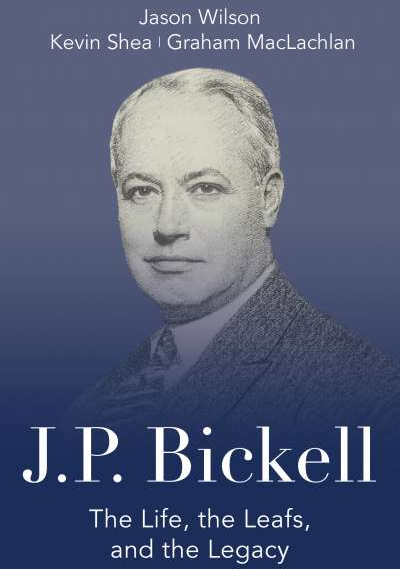 To order a copy of "J.P. BICKELL: The Life, the Leafs, and the Legacy": https://www.dundurn.com/books/JP-Bickell
Jason Wilson is a bestselling Canadian author, a two-time Juno Awards Nominee, and an Adjunct Professor of History at the University of Guelph. He has performed and recorded with UB40, Ron Sexsmith, Pee Wee Ellis, and Dave Swarbrick. Jason lives in Stouffville, Ontario.
Kevin Shea is a renowned hockey historian and bestselling author of fourteen hockey books. He is the Editor of Publications and Online Features for the Hockey Hall of Fame, a member of the Toronto Maple Leafs Historical Committee, and a founding member of Road Hockey to Conquer Cancer. Kevin lives in Toronto.
Graham MacLachlan is a relative of J.P. Bickell who has an extensive business background in international trade that is equalled by his involvement in hockey in the IIHF, the WHL, Hockey Canada, Hockey Alberta, and Hockey Calgary. Graham lives in Calgary, Alberta.
OVERVIEW
He stayed out of the spotlight, but Leafs fans know J.P. Bickell cast a long shadow.
A self-made mining magnate and the man who kept the Maple Leafs in Toronto and financed Maple Leaf Gardens, J.P. Bickell lived an extraordinary and purposeful life. As one of the most important industrialists in Canadian history, Bickell left his mark on communities across the nation. He was a cornerstone of the Toronto Maple Leafs, which awards the J.P. Bickell Memorial Award to recognize outstanding service to the organization.
Bickell's story is also tied up with some of the most famous Canadians of his day, including Mitchell Hepburn, Roy Thomson, and Conn Smythe. Through his charitable foundation, he has been a key benefactor of the Hospital for Sick Children, and his legacy continues to transform Toronto. Yet, though Bickell was so important both to Toronto and the Maple Leafs, the story of his incredible life is today largely obscure. This book sets the record straight, presenting the definitive story of his rise to prominence and his lasting legacy — on the ice and off.
Yellow Metal (Sandy McIntyre)
The would-be millionaire had first become interested in the metals of the earth during a trip to the Yukon goldfields as a young man. Then, in 1903, the Cobalt silver strike near Lake Temiskaming signalled the beginning of Ontario's own mineral "Klondike."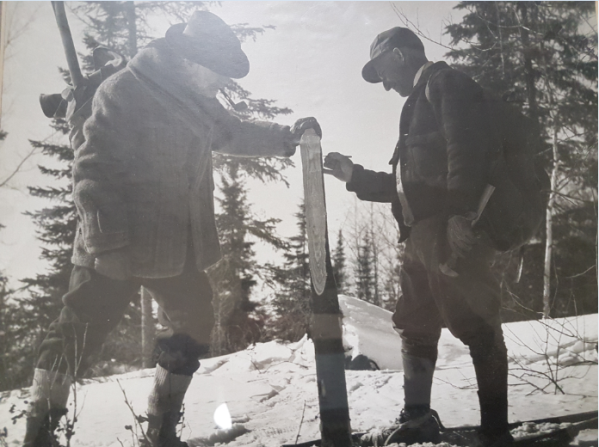 The find attracted many optimistic prospectors to stake their claims; along with their dreams, they rode north on the railroads that were built to link these remote areas to the south. Toronto, with its stock exchange, would become the storefront for the precious metals mining trade.
After the Cobalt strike, J.P. secured seats on the Standard Stock and Mining Exchange. Like so many others he continued to keep a sharp eye on Cobalt, and soon he went into business with mining mogul Burr Cartwright. Their relationship was further galvanized when things started to heat up in the Temiskaming area.
The mine Cartwright oversaw was prosperous, and Bickell benefited from this releationship by helping Cartwright develop his silver mine. Bickell became even further invested in mining in 1906, when William G. Trethewey sold his eponymous silver mine for $1 million to a group that included Bickell and the English investor Conlonel Alexander Hay.
Yet it was gold the had the widest appeal. The Porcupine Gold Rush of 1909 profoundly affected not only Ontario's hinterland and the small towns north of Sudbury, but also the entire province. The development of its mining industry and the investments in mining paid dividends for Ontario and its residents, and contributed to an overall highter standard of living.
Bickell was still young. Having developed the silver mine at Cobalt, and with that trip to the Yukon goldfields still haunting his imagination, he now set his sights on the yellow metal of Timmins. The McIntyre Porcupine gold mine was one of the most important gold strikes in Canadian history. Three mines – Hollinger, Dome and McIntyre – were discovered by separate prospectors within a few miles of each other and were at the heart of the gold rush.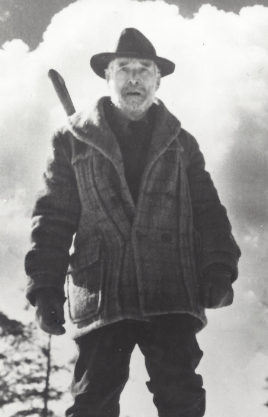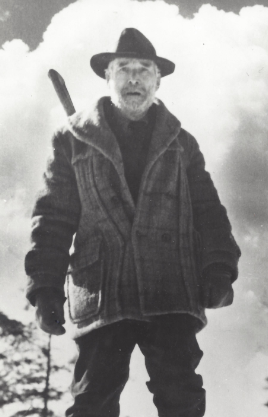 The Big Three, which would subsequently control 90 percent of the region's gold production, collectively produced over 67 million ounces of gold during the twentieth century, and were responsible for the establishment of the city of Timmins, Ontario.
The region's early stakes had been courtesy of the Scotsman Sandy McIntyre (a.k.a. Alexander Oliphant), who had left Glasgow for Canada in 1903. McIntyre would soon become central to the J.P. Bickell story. Along with a German-born prospector named Hans Buttner, McIntyre travelled the shores of Pearl Lake in search of gold.
In 1909, on the very same day that the Hollinger team made its discovery, McIntyre and Buttner found visible gold. The pair subsequently staked claims and went about developing what would become the McIntyre mine, which would forever change this entire region of Ontario.
The man known in Glasgow as Alexander Oliphant had unceremoniously left his wife back in Scotland before sailing to Canada under his new name, McIntyre. It was no secret that Sandy was overly fond of alcohol, a common trait among the prospectors of his era. Living up to the cliche, however, cost him dearly. Indeed, McIntyre must have been thoroughly sloshed when he sold off his stakes in the Porcupine for such a laughably low fees.
He sold a quarter-interest, for instance, to Weldon Young of Ottawa for a paltry $300.00. That same day he sold an eighth-interest to Jim Hughes for a mere $25.00. Later, he sold a half-interest to A.J. Young of North Bay for $5,000. There was a $60,000 option included in that deal, but McIntyre was apparently tricked out of it. In the end, McIntyre had sold his 1909 stakes for a pittance when one considers the millions that would one day be mined out of the Porcupine.
In what can only be regarded as a compassionate move, McIntyre Porcupine Gold Mines Limited gave Sandy a pension to see him through his later years.
Reproduced with permission of Dundurn Press. https://www.dundurn.com/