In the February/March issue in the Canadian Mining Journal, I highlighted the Top Ten Mining Men in Canadian History and lamented that we recently passed the tenth anniversary of the takeover of historic Canadian companies like Inco, Noranda and Falconbridge. These companies helped play a key role in opening up isolated northern regions and trained generations of world-class mine finders and builders.
Notwithstanding an enormous amount of national angst about a "hollowing out" of the Canadian resource sector, the following list of current mine builders – who may end up on some future Top Ten Mining People list – clearly indicates that we still have an enormous talent pool of visionary individuals who will continue to build and find mines in Canada and around the world and create the next generation of home grown corporations.
This list is in no particular order and is a very wide cross-section of industry players that range from junior mine builders to seasoned CEOs who run multi-billion dollar corporations and represents just a very small selection of the enormous amount of mining talent that exists in this country.
Robert McEwen
Robert McEwen founded Goldcorp, with the takeover of the ageing and cash-starved Dickinson Mine in Red Lake. The controversial "out of the box thinker" is widely considered the individual who renewed that gold mining camp with his Goldcorp Challenge that put historic and then current geological data from his mine on-line and solicited the best geologists around the world to identify where to drill for new deposits.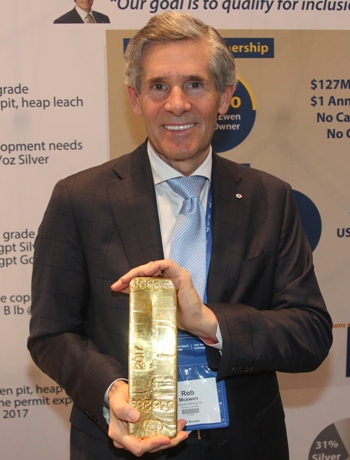 The resulting success turned a 50,000-ounce producer in 1997 into a 500,000-ounce producer in 2001 and lowered cash costs from $360 per ounce to $60. He successfully initiated the merger of the company with Ian Telfer's Wheaton River Minerals in 2005 and stepped down from his subsequent Chairman position by the end of that year. He went on to establish another company called McEwen Mining which has producing gold/silver mines in Argentina and Mexico as well as numerous exploration properties.
Ian Telfer
While McEwen founded Goldcorp and turned it into a mid-tier miner, it was Ian Telfer who propelled the rapidly growing company into global significance. Telfer, is a well-known mine entrepreneur who is credited with building up several multi-billion-dollar mining firms.
In 2001, he purchased a junior company, Wheaton River Minerals, with legendary financier Frank Giustra. Through an aggressive takeover strategy and taking advantage of the exploding gold price, Telfer turned an insignificant shell company into a billion dollar gold producer in just four years. In 2005, he helped engineered the $2.4-billion share swap that saw Goldcorp absorb Wheaton River.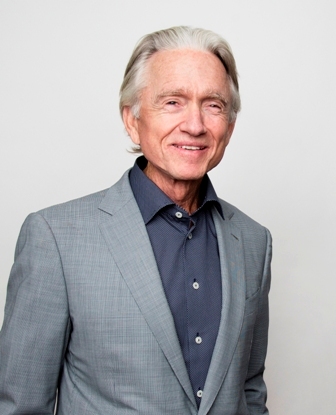 Within the same year, in a whirlwind of M&A transactions Telfer added another 10 assets to the portfolio, merging with Glamis Gold and acquiring the Canadian assets of Placer Dome, which was being taken over by Barrick, making Goldcorp the second largest gold producer in Canada. It is currently fourth largest in the world, earning Telfer enormous respect for his financial vision.
Sean Boyd
Agnico Eagle's Sean Boyd who has been CEO for an astonishing 19 years – an amazing accomplishment in these volatile times – has successfully grown that company. When he became CEO in 1998, the company produced about 150,000 ounces of gold. Last year the figure was almost 1.7 million ounces and with two new Nunavut projects expected to start by the end of this decade, Agnico expects to dig 2 million ounces out of the ground by 2020 from global operations that also include Quebec, Mexico and Finland.
Their Nunavut Meadowbank gold mine has made a considerable impact on the territory's economy. A study reported that the mine contributes about 15 per cent to the territory's GDP and employs slightly over 300 Inuit at an average wage of $107,000 a year – the foundation of an Indigenous middle-class.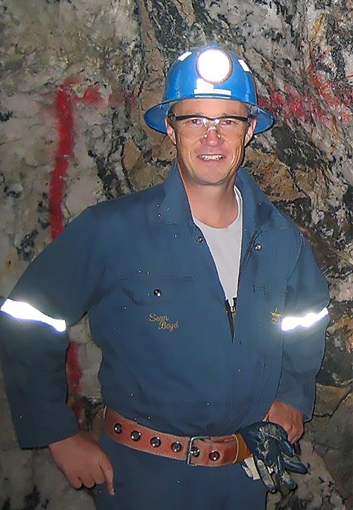 Agnico Eagle annually spends about $5 million on extensive internal skill training programs to help Inuit advance in the workforce and generates $280 million yearly in local business procurement. And royalties will be flowing to the Inuit through their umbrella organization, the Nunavut Tunngavik Inc.
Terry McGibbon
Terry McGibbon founded Sudbury-based FNX Mining which discovered the extraordinary rich Victoria deposit that has not yet been developed. FNX merged with Quadra Mining which in turn was taken over by KGHM, a Polish company. McGibbon also founded INV Metals which is currently conducting a feasibility study on its Loma Larga gold property in Ecuador. Another company, TMAC Resources recently celebrated its first gold pour at their new gold mine in Nunavut. McGibbon also guided Torex Gold's Mexican mine through its early acquisition, exploration and development.
TMAC Resources' Nunavut gold project is located on the Hope Bay greenstone belt – 80 kms long and 20 kms wide – which has enormous potential for further gold discoveries. Like many of the visionary mine builders previously profiled, McGibbon and his team are building and developing a brand new gold camp in the isolated far north and providing many economic opportunities for the local Inuit who are full supporting partners with this project.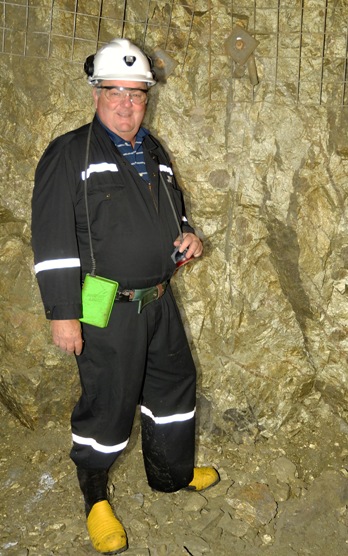 Through FNX Mining, McGibbon played a key role in highlighting the continued viability of mineral discoveries in the 130-year old Sudbury Basin at a time when many thought the area was in mining decline. Sudbury continues to be one of the richest mining districts in North America.
Sean Roosen, John Burzynski and Robert Wares
Sean Roosen, John Burzynski and Robert Wares who founded and brought into production the Canadian Malartic Mine – the largest open pit gold producer in Canada – which was taken over by Agnico-Eagle and Yamana Gold after a hostile attempt by Goldcorp. They changed the paradigm of gold mining in the Abitibi Greenstone belt by proving low grade/large tonnage open pit mining could be profitable. In less than a decade, Osisko Mining became one of the ten largest companies in Quebec.
With their new companies, Osisko Gold Royalties and Osisko Mining, the three mining entrepreneurs are consolidating properties in the Abitibi Greenstone region of Ontario and Quebec and other parts of Canada and are exploring for the next great gold deposit, focusing significant resources on the geologically unique high-grade Windfall Lake gold deposit located between Val-d'Or and Chibougamau.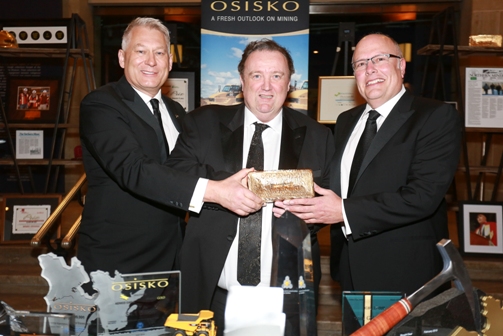 The extraordinarily rich Abitibi Greenstone Belt – stretching from Timmins, Ontario in the east through Kirkland Lake to Rouyn-Noranda and Chibougamau, Quebec in the west, is the source of Canada's greatest gold mining camps on par with Nevada's Carlin Trend and the Eastern Goldfields of Australia. There is an old mining saying that roughly goes, "The best place to find a new mine is in the shadow of a headfrome!"
Clive Johnson
In 2007, B2Gold Corp. was founded by President and CEO Clive Johnson and the former senior management of Bema Gold Corp. after that company was taken over by Kinross Gold for C$3.5 billion.
Purchasing and further expanding and developing a gold mine and previously closed gold operation in Nicaragua quickly gave the new company valuable cash flow. This allowed B2Gold to make further strategic gold mine acquisitions in the Philippines and Nambia and increase global exploration expenditures.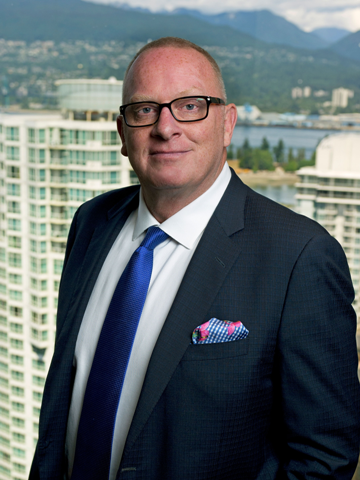 B2Gold has become one of the fastest growing mid-tier gold producers in the world, increasing gold production from 108,700 ounces in 2010 to between 530,000 and 570,000 ounces in 2017. Their most ambitious project to date is the Fekola gold project in Mali – West Africa's legendary gold production was one of the major sources of the precious metal between 1000AD to 1500AD, well before the gold rushes in Australia and North and South America.
The Fekola mine is three months ahead of schedule for an October 1, 2017 start, on budget and will dramatically increase B2Gold's production next year to between 900,000 and 950,000 ounces. The company has other deposits in neighbouring Burkina Faso as well as exploration projects in Columbia and Finland.
Robert Quartermain
Exploration geologist and mine developer Robert Quartermain has a long history of acquiring and building precious metal mines during bear markets. In 1985, he took over a small junior called Silver Standard which had a market cap of $2 million and two employees. Twenty-five years later, after an aggressive silver acquisition strategy, the company was worth around $2 billion when he resigned in 2010.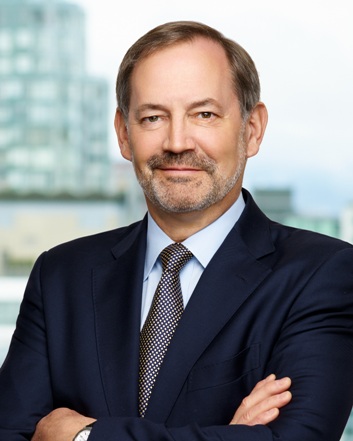 One of the companies he merged with for its silver reserves had the Brucejack project located in Golden Triangle of northwestern British Columbia, which has seen improved hydro, road and port (Stewart B.C.) infrastructure over the past decade. When Silver Standard decided to sell the asset in 2010, Quartermain formed Pretium Resources and bought the project back.
With an average grade of 14.1 grams per tonne, the Brucejack Mine – which recently made its first gold pour – is estimated to be one of the highest grade new underground projects in the world, with proven and probable reserves of 8.7 million ounces of gold and 31.9 million ounces of silver – a definite company maker. As the largest landholder with over 300,000 acres, Pretium is the largest land holder in the Golden Triangle offering enormous future potential.
Tony Makuch
Tony Makuch took over the reins at Timmin's Lake Shore Gold in 2008 to bring a bankable gold deposit into production. Not only was he coming back to his hometown, he was also working in the richest gold camp in the country – 72 million ounces and counting. Makuch had tremendous success finding new gold reserves on the West side of Timmins, which historically had been largely ignored, and significantly increased the company's land package for future discoveries.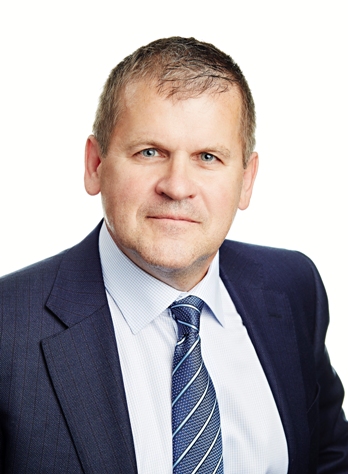 Bought out in early 2016 by Tahoe Resources in an almost $1 billion deal, Makuch had built up resources of roughly 2.4 M (M&I) and 1.1M (inferred) ounces of gold at their two operating mines – and resources of about 6 million ounces of gold in all categories at their four exploration properties in the Timmins area. But most importantly, he significantly revitalized gold mining in the Timmins camp at a time when many thought it was in decline.
He is now CEO at Kirkland Lake Gold which has properties in Australia and Kirkland Lake – Canada's second richest gold camp at 45 million ounces and counting – including the legendary Macassa mine built in 1933 which has about 2 million ounces in reserves (20.8 grams per tonne) among the richest in the country and with Makuch's track record, the opportunity to considerably increase those reserve numbers.
Robert Friedland
Billionaire Robert Friedland's impact on the Canadian mining sector – and his exceptional tier-1 mineral discoveries over the past 25 years – have been nothing short of astonishing.
He continues to be in mining's international mining limelight and is a huge proponent of minerals, including copper and platinum, that need to be mined to support clean technologies and urbanization.
Discoveries by his flagship Ivanhoe Mines at its Kamoa-Kakula copper project in the Democratic Republic of Congo (DRC) have been independently verified as the largest in the history of African mining and fifth-largest in the world. Fourteen rigs still are drilling. Ivanhoe also is advancing development of its Platreef platinum discovery in South Africa and upgrading of the DRC's Kipushi mine, whose resources of 34.9% zinc are the world's richest.
Other high-profile discoveries by companies under his leadership include Alaska's Fort Knox gold, bought by Kinross, Newfoundland & Labrador's Voisey's Bay nickel/copper project, bought by Inco for $4.3 billion, and Mongolia's Oyu Tolgoi – one of the world's greatest copper/gold finds that saw Rio Tinto brought in to help build the initial mine in 2006 and take majority control in 2012.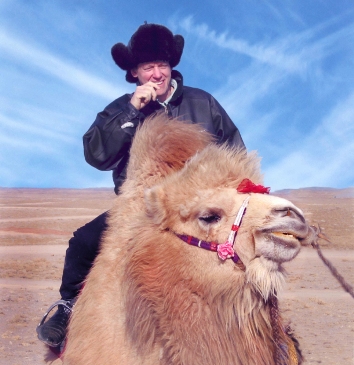 Entering Vancouver's wild junior mining scene in 1980, he later made international headlines when the U.S. government alleged he was solely responsible for environmental conditions behind the failure of Colorado's Summitville gold mine. A Canadian court issued an extraordinary censure of U.S. misconduct in 1996, including withholding and misrepresenting key evidence, and awarded him costs totalling $1.25 million. He later reached a voluntary settlement to help restore the mine site.
Stephen G. Roman
Stephen G. Roman was introduced to mining at the very young age of five when he went underground at the Denison Mine's uranium operations that his father, Stephen B. Roman – one of the most powerful mining magnates during the 1950s to 1980s – was building in Elliot Lake. His sister, Helen Barber-Roman took over the company when the father died in 1988, becoming the first female CEO of a major mining company.
Stephen G. Roman has a great track record himself building the Timmins Glimmer mine in 1996 (now known as the Black Fox mine) which was sold to Apollo Gold in 2002. His next significant project was the Gold Eagle mine in the Red Lake camp. He and his partners – who the won the PDAC Bill Dennis discovery award in 2016 – sold the deposit to Goldcorp for $1.5 billion in 2008.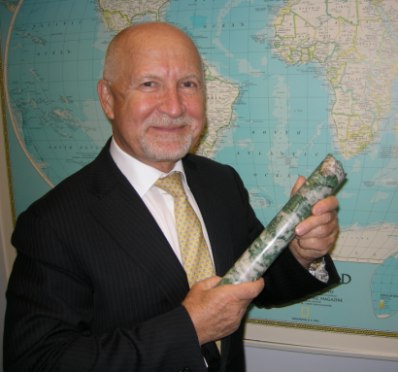 Harte Gold is his current junior property located just 80Kms east of the massive Hemlo deposit. Roman and his team are currently mining the deposit, building a mill and expect commercial production by mid-2018.
Currently the junior has defined roughly half a million ounces of gold and totally controls the entire, largely unexplored Dayohessarah greenstone belt. A year end updated gold estimate should considerably increase reserves while a recent Macqarie Research note estimates enormous potential.
The McLeod Mining Family
One can only marvel at the exceptional accomplishments of the multi-generational McLeod family centred around Stewart, B.C. It started with John the grandfather who immigrated from Scotland in the early 1900's to northern B.C. and worked as a miner and prospector. Two of his sons Don and Ian stayed connected to the region. Ian worked as a miner, owned the town's major hotel, was Stewart's mayor for 15 years as well as a high profile advocate for mining in the north. Don started as a miner but moved into prospecting and promotion. He was integral to the discovery of four producing mines in that province.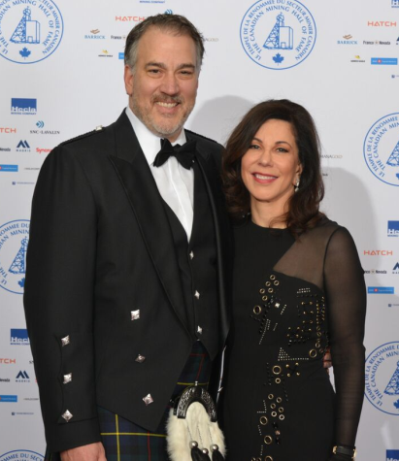 Two of Don's children – Bruce and Catherine – and one of Ian's – Robert – are all accomplished mining professionals. Catherine McLeod-Seltzer is well known for her junior mining partnerships that have led to the discovery of Arequipa Resources' rich gold deposit in Peru that was bought out by Barrick for $1.1 billion, the Peru Copper Toromocho copper deposit that was bought by Chinalco for $840 million and the co-founding of Stornoway Diamond Corporation along with her brother Bruce, which opened Quebec's first diamond mine – just to name a few of her many accomplishments.
Her brother Bruce, a mining engineer, has previously won the E.A. Scholz award for excellence in mine development for his role in building the Minto copper-gold deposit in the Yukon. He founded Sherwood Copper which was sold to Capstone Mining for $244 million in 2008. He is currently CEO Sabina Gold and Silver and is working towards building the company's Back River deposit which contains about 7.2 million ounces of gold in all categories located in Nunavut.
Bruce and Catherine's cousin Robert, the youngest of the three, is a geologist. He was founder of Underworld Resources which was acquired by Kinross Gold for $140 million in 2010 for its Yukon White Gold deposit that contained a resource estimate of over 1.4 million ounces of gold. Among a variety of exploration projects he is also currently CEO of IDM Mining and is focused on developing that company's Red Mountain project – a low cost, high grade gold deposit – located near his hometown of Stewart. And like his father, Robert is an enthusiastic proponent of the enormous mineral potential of northwestern B.C.'s Golden Triangle district.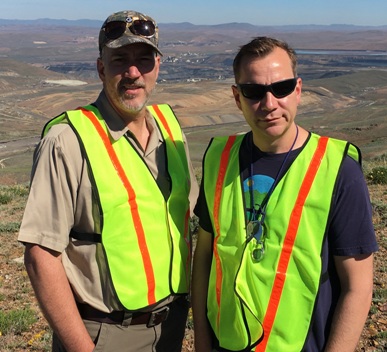 In a recent mining symposium at Canada House in London, U.K. hosted by the Northern Miner, Goldcorp CEO David Garofalo said, "There was a lot of consternation that the base metals sector consolidated quite dramatically about ten years ago, but it's like chopping off the top of a hedge – it grows back. … There is an entrepreneurial class within the mining space in Canada that is second to none. I don't know as robust a junior sector that there is in Canada, and that's helped regenerate the industry in a significant way, even after a massive consolidation like that."
Without a doubt, the future for Canadian mine builders and for that matter, mine finders is exceptionally bright in a modernizing and industrializing 21st century world whose population continues to increase and need the products that we sustainably dig out of the ground.
I consulted with many people during my research for this essay however, the following must be acknowledged for their time and sage advice: David Constable, Corporate Director, Marilyn Scales, field Editor, Canadian Mining Journal, Peter Koven, former Financial Post mining reporter and currently at Bay Street Communications, Jane Werniuk, geologist at Agnico-Eagle and former editor of the Canadian Mining Journal and John Ing, President and CEO of Maison Placements Canada Inc. However, I take full responsibility for the final list!
Stan Sudol is a Toronto-based communications consultant and owner/editor of a mining news aggregator website: www.RepublicOfMining.com