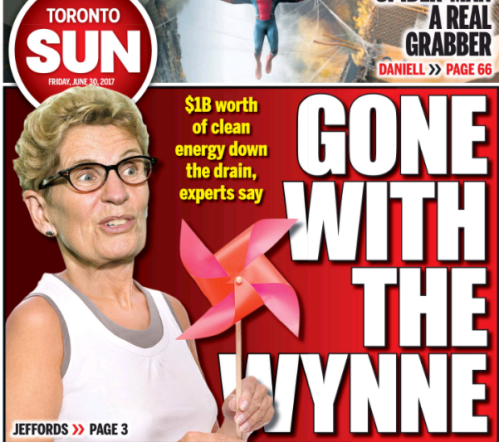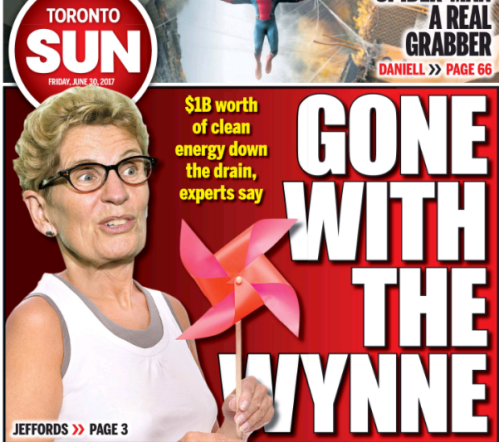 Jonathan Hack, the president and chairman of the OSPE board, said the group
provided the analysis to all three parties at Queen's Park. They'd like to
see engineers more intimately involved in policy creation, because at the
moment, technical decisions about the province's hydro system have been
politicized, he said.
Ontario wasted $1 billion worth of clean electricity in 2016, according to the province's professional engineers.
The Ontario Society of Professional Engineers, a non-partisan body, which represents the province's engineers, says it has crunched government hydro numbers from 2016 and they show that 7.6 terawatt-hours of clean hydro went down the drain that year. That's equal to the amount required to power 760,000 homes – or $1 billion worth of electricity – said the group's past president Paul Acchione.
"This represents a 58% increase in the amount of clean electricity that Ontario wasted in 2015 which was 4.8 terawatt hours," he said. "All while the province continues to export more than two-million homes' worth of electricity to neighbouring jurisdictions for a price less than it costs to produce."
Acchione said the province is wasting the power through a practice called "curtailment." It means that when the province's hydro generators produce power consumers don't need, and it can't be exported, they have to dump it.
"It's when we tell our dams to let the water spill over the top, our nuclear generators to release steam to their condensers and our wind turbines not to turn even when it's windy," he said.
For the rest of this article: http://www.torontosun.com/2017/06/29/1b-worth-of-energy-wasted-last-year-engineers