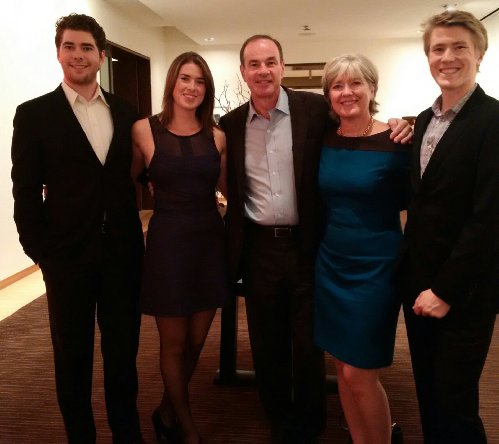 http://www.thesudburystar.com/
Today is a red letter day for Laurentian University in more than one way. David Harquail announced Monday morning his family foundation is investing $10 million in Laurentian University's Department of Earth Sciences and its Mineral Exploration Research Centre (MERC).
Laurentian's board of governors decided to honour the Harquail family by renaming the Department of Earth Sciences the Harquail School of Earth Sciences and to associate ongoing MERC efforts with the Harquail name. A celebration of the Harquail family's generosity will be held in the coming weeks.
Harquail is president and chief executive officer of Franco-Nevada Corporation. "Laurentian University is already a global leader in mineral exploration research," said Harquail. "This is a step towards making Laurentian the leading centre for mineral exploration research in the world.
"Laurentian has mining in its DNA with its location next to mines, and a cluster of mining related government departments and research agencies on campus. Success will come from the development of new concepts and tools to find the next generation of ore deposits."
An $8.4-million endowment will be created to support new research chairs, laboratory equipment and supplies, technical support and scholarships for international PhD students. The remaining $1.6 million will facilitate the recruitment of a research chair in exploration targeting and other support.
Douglas Tinkham, director of the Harquail School of Earth Sciences, said the university is "immensely grateful to the Harquail family for this transformative gift.
"The mining industry's exploration efforts are at a low ebb and are focused on the near term. The university is committed to the longer term science that could lead to new discoveries. This investment helps us to build the capacity to do that science," said Tinkham.
For the rest of this article, click here: http://www.thesudburystar.com/2016/09/06/harquail-family-gives-10m-to-laurentian