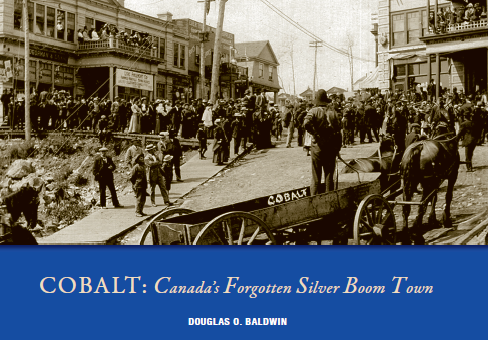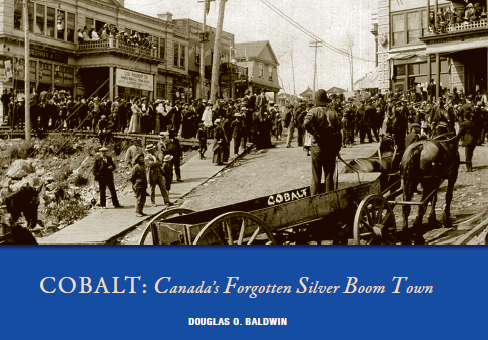 To order the book, click here: http://www.cobaltboomtown.com/#!shop/vu6uk
The early history of hard rock mining in Ontario is essentially the story of the discovery of silver in Cobalt in 1903. It wasn't long before the Cobalt mines became the third-largest producer of silver in the world and by the time the boom petered out in the 1920s, the camp had become the fourth-largest silver producer ever discovered.
Today, most Canadians know about the Klondike gold rush in the Yukon, but few realize that the stampede for silver in Cobalt only five years later far surpassed the Klondike in terms of profits, production, and long-term impact.
Spreading out in all directions, prospectors discovered silver in Gowganda and Elk Lake, and gold in Kirkland Lake and Timmins. These discoveries encouraged further exploration in northern Canada and beyond.
For the next half century, nearly every major discovery in Canada — from Noranda to Eldorado to Elliott Lake — was due to the skills and financial resources acquired at Cobalt. In the process, the foundations were laid for the establishment of an important mining industry in a part of the continent where mining had hitherto been almost unknown.
Cobalt's contribution to Canada's engineering, milling, industrial, manufacturing, and hydro-electric sectors explain why it is often described as "the cradle of Canada's hard rock mining industry."
Also nearly forgotten in Cobalt's success story, as with many other mining booms, is the role the media played in promoting mining. Although the Ontario Bureau of Mines was eager to promote mining in the region, most mining professionals believed there were no precious metals east of the Rocky Mountains and provincial geologist Willet Green Miller, who had investigated the first discoveries in the fall of 1903, was initially unable to overcome this apathy.
For the rest of this article, click here: http://www.northernminer.com/people-in-mining/odds-n-sods-cobalts-silver-boom-rise-mining-media-canada/1003775918/