SUDBURY, ON (JUNE 11, 2015) – Laurentian University's Goodman School of Mines, in cooperation with the Laurentian University School of the Environment, will host the 6th Mining and the Environment 2015 International Conference from June 20-25, in Sudbury, Ontario.
The Conference will bring together experts in the environmental sciences and environmental health sciences, industry representatives and researchers, as well as policy makers and regulators from around the world. Conference delegates will explore mine, land and waterway rehabilitation and related environmental protection issues.
The first Mining and the Environment Conference was held in Sudbury in 1995. Since then, more than 2000 professionals have attended a series of conferences culminating in this 20th anniversary conference, to be hosted by Laurentian University.
The 2015 conference will include a short course, "The Sudbury Story; Re-greening Science of the Sudbury Region." Presented by the Goodman School of Mines, the workshop will focus on the 40-year history and science of the Sudbury Restoration Story, from the early experimental trials through operations of the UN Award-Winning Municipal Re-greening Program, to the successes and challenges of today.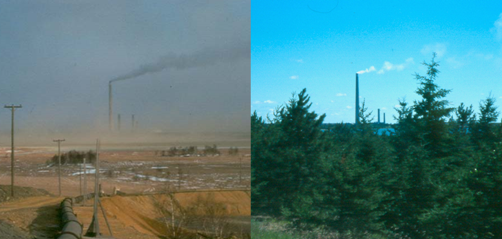 The short course will feature documentary-style lectures, group discussion and multi-media exercises working with actual data from long-term surveys and assessments. In-class sessions will be held on Saturday June 20th, with group work and presentations on Sunday June 21st, followed by a guided tour of the Sudbury reclamation sites.
The Conference also includes a Tradeshow and Exhibition, free to the public, which will feature many innovative developments and displays relevant to the mining industry, including exhibits from all aspects of the mining and environmental community.
For more information and to register, please visit: http://www2.laurentian.ca/sudbury2015/#course
-30-
About Laurentian University
Laurentian University offers an outstanding university experience in English and French, with a comprehensive approach to Indigenous education. Laurentian University, situated on the traditional territory of the Anishinabe peoples of Atikameksheng First Nation, prepares students as agents of change and empowers them to create innovative responses to local and global challenges.
Laurentian's students benefit from small class sizes and exceptional post-graduation employment rates. With nine Canada Research Chairs and nineteen research centres, Laurentian is a recognized leader in its specialized areas of research strength, which include mining innovation and exploration, stressed watershed systems, particle astrophysics and rural and northern children's health. Laurentian University has secured over $100 million in research income in the past five years.
For more information on Laurentian University visit www.laurentian.ca
MEDIA CONTACTS
For further information or to schedule an interview, please contact:Joanne Musico
Director, Communications
Tel: 705-675-1151 ext. 3445 or 1.800.263.4188 ext.3445
jmusico@laurentian.ca
Sherry Drysdale
Communications
Tel:705-675-1151 ext. 3412
sdrysdale@laurentian.ca