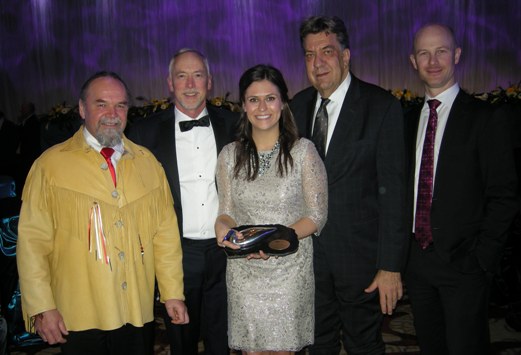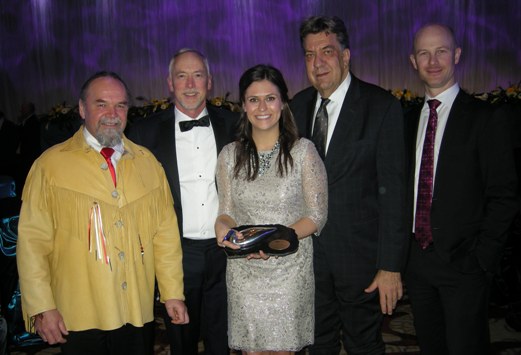 The Sudbury Star is the City of Greater Sudbury's daily newspaper.
Just when I was ready to title my next Ring of Fire column, "Lost and sinking in the political muskeg of the James Bay lowlands," a corporate bolt of lightning struck Monday, when Noront Resources, with the backing of Franco Nevada Corporation, announced the acquisition of Cliffs' chromite properties.
This is a game changer in the Ring of Fire! A Canadian company is putting cold hard cash on the table – during one of the most severe mining busts in decades – in the long-term financial belief of the economic potential of the Ring of Fire.
Franco Nevada is lending Noront U.S. $22.5 million for five years at 7% interest in return for a 3% royalty for Cliffs' Black Thor chomite deposit and a 2% royalty for all of Noront's other Ring of Fire properties, with the exception of their Eagle's Nest nickel/copper/PGM mine. The stock markets seemed to be pleased with this announcement, as Noront shares closed at 48.5 cents on Tuesday, the same as Monday, up almost 37% from their closing price the previous week.
Without a doubt, this is the mining deal of the century — and/or an extraordinary fire sale.
Let's remember that Cliffs, through the acquisition of junior miners Freewest and Spider in the heady days of 2010, and subsequent exploration expenditures, spent roughly $540 million on the Ring of Fire. The low price was probably worsened by Cliffs CEO Lourenco Goncalves' headline-generating criticism of the proposed project, repeatedly stating that it had "zero hope" of being developed in his lifetime.
Franco Nevada is a gold-focused royalty company – although 20% of its investments are in base metals as well as energy companies – that does not own any operating mines or oil and gas wells, so is not exposed to the expenses or cost overruns that have affected many industry players. It lends money to miners and is paid back by agreed-upon royalty payments for each ounce of gold or pound of metal produced.
In an email response, Franco Nevada's President and CEO David Harquail says, "We like assets that have significant mineral resources with further exploration potential on which we can have secure a long-term tenure. We also believe that the Ring of Fire is similar to the Raglan camp and that more high-grade nickel deposits will be found over time."
One of the challenges for the Ring of Fire has been "the conflicting visions for development from industry itself," writes Harquail. "By consolidating the industry interests into a single development vision, more focus can be brought to the broader negotiations with government and First Nations."
Noront's Eagle's Nest mine has an estimated life of about 12 years and many global analysts feel nickel is one of the few metals that will experience supply shortages over the next half decade.
While junior explorer KWG Resources has been receiving much media attention for many of their ideas on how to develop the Ring of Fire, they only have majority control of one promising chromite deposit, Black Horse, and 30% control of the Big Daddy discover. Noront now owns the other 70%.
KWG has been unsuccessful in raising capital through the stock markets and with shares in the three-cent range, is struggling like many other juniors. Unless some major backer steps up to the plate – they have pulled the proverbial chromite rabbit out of the hat before – their current prospects are challenging.
With this acquisition, Noront is definitely the new King of the Ring.
"We have made significant investments in the Ring of Fire and our team has become experts in the region from both a technical and social point of view," says Noront president Alan Coutts in a release. "We also believe in the considerable exploration upside which we are eager to develop."
Noront's relationships with the First Nations communities in the Ring of Fire – especially the three closest communities of Martin Falls, Neskantaga and Webequie – are a textbook case study of how to do corporate social responsibility correctly. Earlier this month at the Prospectors and Developers Association's annual awards ceremony, the company won the prestigious Environmental and Social Responsibility Award due to its many social, educational and skills training initiatives with local Aboriginal communities.
The reason this award is so relevant is that Noront has been waiting for over two years for the province to approve their environmental assessment terms of reference for their mine. This is holding up the development of the project. The main reason for the permitting delay is that the provincial government wants to finalize an all-encompassing framework agreement with the nine-member Matawa First Nations Tribal Council, who are directly impacted by this mineral development. It may take another year or so to accomplish this agreement.
The recently published Ontario Chamber of Commerce Ring of Fire report gave failing grades to both levels of government on a number of issues that are holding up development, including significant delays for provincial exploration and environmental permits.
The vast majority of First Nations are in support of the Noront mine development. Issuing the terms of reference will allow the project to progress, but not be built, until final approval from the Matawa communities.
Considering Noront's stellar reputation for social responsibilty, these senseless delays are absolutely scandalous.
We are doing a worthy job of Ottawa-funded training programs for First Nations who have no employment prospects due to unnecessary provincial bureaucratic delays. Franz Kafka would be proud and feel right at home at Queen's Park!
And the negative cost to Ontario's international reputation as a welcoming jurisdiction for mining investment has been incalculable. The well-respected, right-leaning Fraser Institute's annual mining report has chronicled the depressing decline over the past decade. This year Ontario plunged to 23rd spot out of a total of 122 jurisdictions, falling nine spots from last year.
While a recent joint announcement between both levels of government and four of the five remote communities – Eabametoong, Neskantaga, Nibinamik and Webequie – for consultation funding to plan an east-west all-season road connections is a baby step in the right direction, much, much more needs to be done. Grid power  and broadband connections and a host of social problems must be addressed.
Of particular concern is water quality issues which are a federal responsibility. Four of the five remote First Nations communities in the Ring of Fire are on boil water alerts. Shamefully, Neskantaga has been without potable water for 20 years, Eabametoong for 14 years, Webequie for 10 years and Nibinamik for "only" a little over two years!
And ultimately, for the future sustainable and economic development of the massive chromite deposits, a north-south railroad needs to be constructed after the current east-west road is completed, using the provincially owned Ontario Northland Railway as the corporate vehicle to accomplish this massive engineering task.
It really isn't that complicated and just needs the full and coordinated co-operation of both levels government, if they could just set aside their partisan bickering and gamesmanship and start making the vital strategic infrastructure and social investments in order to move this stalled project forward.
Noront's Coutts has often publicly stated development of the Ring of Fire should start on a smaller scale with their company's underground Eagle's Nest project and eventually work toward the massive chromite deposits.
Franco Nevada wholeheartedly agrees. The private sector is stepping up to the plate. It's time for both levels of government to do the same.
Stan Sudol is a Toronto-based communications consultant and owner/editor of www.republicofmining.com.
For the original version of this column, click here: http://www.thesudburystar.com/2015/03/24/noront-the-new-king-of-the-ring