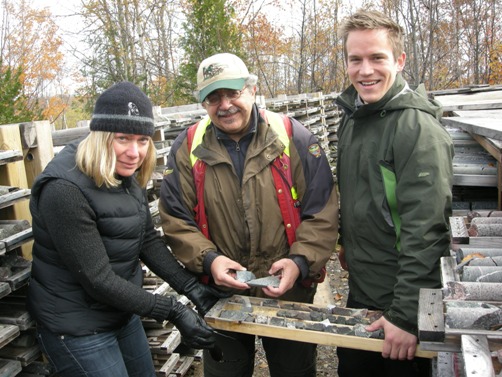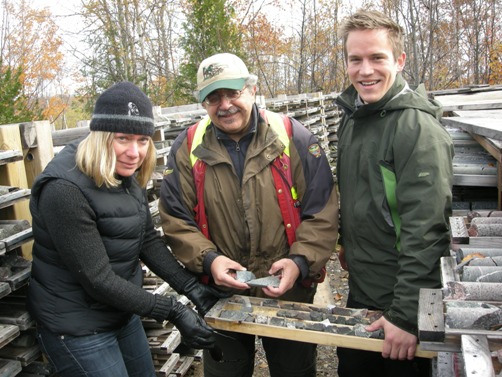 Established in 1980, Northern Ontario Business provides Canadians and international investors with relevant, current and insightful editorial content and business news information about Ontario's vibrant and resource-rich North.
For Judy Baker, challenges in the junior exploration side of the mining industry aren't necessarily linked to gender. It's a formidable field that poses challenges for anyone who takes the work on. "The junior exploration and mining business is a tougher segment of the industry, because basically you're taking the highest risk capital available to explore for mineral wealth, and the risk factor's so high, it's tough for anyone to be in, let alone women," she said.
Baker, CEO at Superior Copper Resources, which is exploring at the former Coppercorp copper mine near Sault Ste. Marie, first developed an interest in the field while still in high school. Attending night courses in geology at Brock University, the theory of plate tectonics put forward by John Tuzo Wilson—the idea that the earth's crust is comprised of a series of shifting plates—captured her interest and guided her into mining.
After completing a B.Sc. in geological engineering exploration for economic mineral deposits at Queen's University, she spent three years doing contract work for the Ontario Ministry of Mines. But a lull in work, sparked by a dip in commodity prices, sent Baker back to school to complete her MBA at the Richard Ivey School of Business at Western University. Creativity and resourcefulness are key assets for working in the industry, Baker said.
"The cyclical nature of the industry provides challenges, on the downside, so when the commodity business cycle contracts, you have to be resourceful," she said. "So I actually went back to business school when exploration activity in Canada got cut dramatically in 1993."
Baker has now had a successful 23-year career, in several roles, in the industry.
Working at various brokerage houses in Toronto, she was involved in financing junior exploration mining companies, working as a research associate and analyst. She also spent time as an industry advocate in the gypsum and salt mines in southern Ontario and most of the mining camps in the North.
While working in the Mattagami camp in 1989, Baker was galvanized by the wealth creation that resulted when commodity prices went up and the mine had to increase production from two to three eight-hour shifts a day. "I was very impressed
by that," she said.
Baker acquired the first company she ran, Black Pearl Minerals (now Canada Lithium Corp), from IAMGOLD for six million shares and $250,000 in cash. It announced July 2 it's produced its first run of 99.1 per cent, battery-grade lithium carbonate and is set to start shipping to clients in Japan.
But Baker has been most impressed by the training and educational opportunities that have opened up to women.
Women have had good access to education, both in university and college, and on the job. She points to Osisko's Malartic Mine in Quebec as a positive training ground to get women into operating heavy machinery. The China-driven commodity boom of the last decade has meant a need for more workers, and that has meant a new world of opportunity opening up for women in the field.
"There's been good opportunity for women to get education, and the number of women in the geology and mining and college program has really picked up," Baker said. "They have a good standing and the commodity boom of the last decade has created such huge demand for people that women in the industry have been able to get on-the-job experience that's critical to their education and training to build a career."
Mobility remains the biggest hurdle to overcome when seeking success in the industry, Baker said. Workers have to have the flexibility to move around, especially as mining continues to evolve into a global industry.
"There are no mines in downtown Toronto, or Vancouver, or Calgary, or Montreal," she said. "You have to have mobility to take on consulting projects at the project site, even if it's just a visit to understand the scope, even if the work is done back at the office."
That can be difficult for those who want to put down roots and have a family, she acknowledged. If the conditions are right and workers have the flexibility, the general nature of the industry can throw anyone, no matter how prepared, for a loop.
"There's no crystal ball in the ground, so there's no guarantee you're going to be successful even if you are focused, even if you have the smartest people hired, even if you're in good touch with your shareholders, even if you understand the economic viability parameters for the camp you're exploring in," she said.