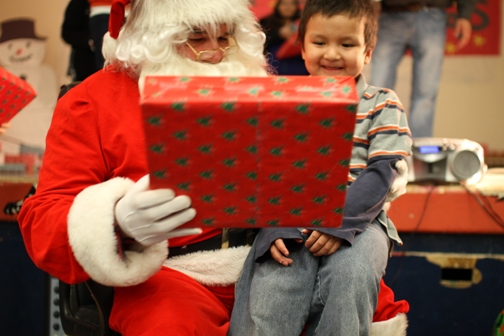 It is no secret that it is my favorite time of year and I am feeling privileged to have once again been part of the coordination and delivery of this year's Annual Ring of Fire Christmas Fund with Noront and our employee volunteers.
Over the last four years, Noront's employees, Board of Directors, suppliers and friends have donated their time, resources, services and money to deliver a special celebration of Christmas spirit to the youth under 13 years of age in the communities of Marten Falls and Webequie First Nation.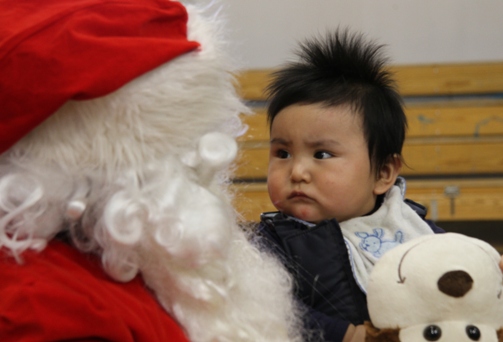 Santa, his elves, over 700 individually wrapped presents, a singer song writer, a b-boy, two photographers and a feast, were brought to the communities of Webequie and Marten Falls First Nation. Presents were also delivered to those community members living off reserve in Thunder Bay.
Santa, our very own Glenn Nolan, Noront's VP of Aboriginal Affairs and current PDAC President, sported his moccasins with his traditional red outfit this year! Judging by the looks on the children and parent's faces I believe that the delivery was once again a huge success.
Noront sends a HUGE thank you Nakina Airways, Intercity Canadian Tire in Thunder Bay, Carrick Express, Pennocks Nakina Country Kitchen, and NUNA for their generous donations of their time, services and financial support.
A very special thank you to Engage Learn and WorkBay.net's Alice Hayes and Michael Hurlbut for participating in and capturing the day. This year's video can be seen at the following link: http://www.mikawaa.com/mikawaa-tv/viewvideo/189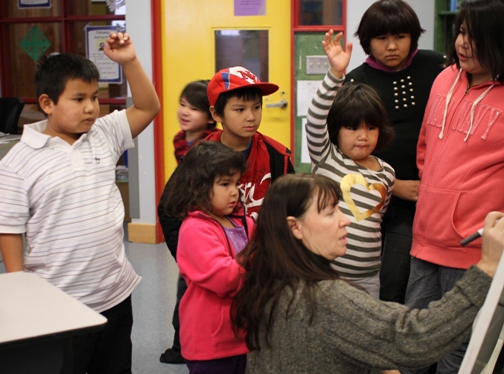 Also, thank you to DAREarts' singer songwriter Cathy Elliott and B-Boy Lee Pham for engaging the youth and helping them write and perform their own Christmas song and breakdance routine for Santa, their Elders and parents.
Lastly, thank you to Noront employee's Catherine Niemi, Glenn Nolan, Scott Jacob and Terri Kuokkanen.
Merry Christmas Everyone!
Kaitlyn Ferris
Manager, Corporate Responsibility