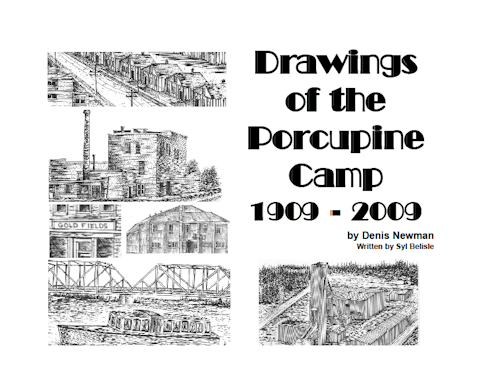 A Great Christmas Gift
To order a copy of this $33.00 book, click here: http://www.highgradermagazine.com/books.html
Drawings of the Porcupine Camp 1909-2009 is a compendium of the Porcupine drawings of Denis Newman as we celebrate the Porcupine mines' centennial.
Reminisce as you appreciate Denis Newman's renderings of places where you worked and lived, or perhaps only visited in years past. These sketches will surely engender memories, both happy and sad, of all tha was near and dear to tose of us who knew and loved the Porcupine.- Syl Belisle
Denis Newman was born in Timmins and spent his early years on the Paymaster and Dome properties. After working at the Dome, Denis graduated from North Bay's TEachers College and later Queen's University. He now lives in Bellville with his wife Geneva. Most of his renderings focus on mine head frames and landscapes.
See below for more images: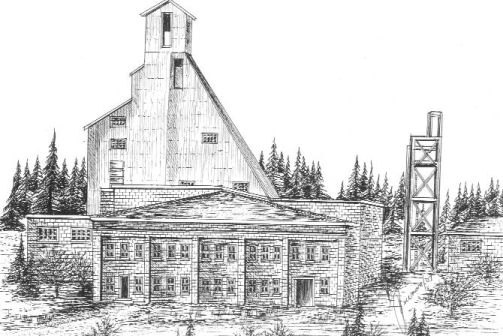 The McIntyre Mine started producing gold and copper in 1912. The mine was the the third largest producer of gold in Canada.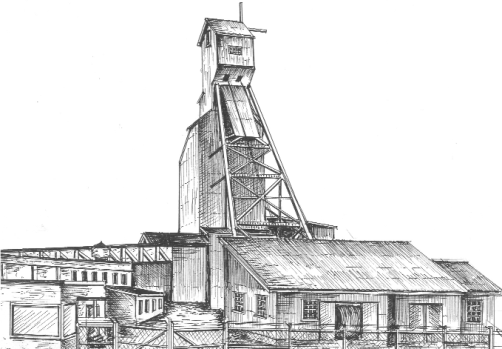 Big Dome #3 Shaft, 1960s