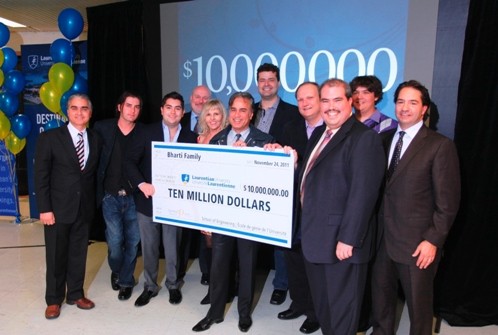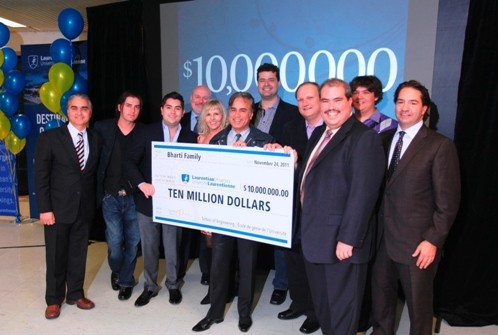 Dick DeStefano is the Executive Director of Sudbury Area Mining Supply and Service Association (SAMSSA). destefan@isys.ca This column was originally published in the December, 2011 issue of Sudbury Mining Solutions Journal.
Stan Sudol has one of the most active mining logs in North America: www.republicofmining.com It has recently been added to a Top Ten Mining Blog list by Australian Mining magazine. We asked Stan for his comments and views on Northern Ontario Mining and its technology cluster.
SAMSSA has been monitoring the mining sector for nine years now and with the exception of the crash in September 2008,  the sector continues to grow. Why?
China, India and many other industrializing and urbanizing economies will continue to grow and place enormous demands on mineral production and the supply and service suppliers. We are still in a commodity super-cycle that will last much longer than previous ones. However, commodity super-cycles have temporary downsides as we saw in 2008.
China is witnessing the largest rural-urban migration in the history of mankind. Hundreds of millions of new middle-class consumers need all sorts of products and infrastructure services that can only be made with the minerals we dig out of the ground in Sudbury and Northern Ontario.
What is the Ring of Fire and how important is it for Northern Ontario?
The Ring of Fire is a new mining camp in Ontario's far north, holding significant chromite and base metal deposits that where jointly discovered by John D. Harvey, Donald Hoy, Richard Nemis, Neil D. Novak and Mac Watson. Plans are already underway to develop a chromite open pit mine by Cliffs Natural Resources and a copper/nickel mine by Noront Resources. We are just scratching the surface.
The Ring of Fire has the potential to become one of the most significant mineral regions in the country camparable to the lengendary Sudbury Basin and the Abitibi-Greenstone belt that includes Timmins and Kirkland Lake. Its mineral wealth will probably be measured in the hundreds of billions of dollars at the very least – a historically and globally significant discovery.
You recently suggested that Northern Ontario needs a Mining Marshall Plan? What are the most important parts of your plan?
The three most important issues are infrastructure, power rates and the Far North Act. Governments must make significant investments in a rail or road into the Ring of Fire. This will result in enormous mineral development and tax revenues for a practically bankrupt provincial treasury.
Power rates must be subsidized to major industries in northern Ontario – similar to what is done in Quebec and Manitoba – if we want job producing refineries to locate in this province. The Far North Act, which is bitterly opposed by First Nations, the mining sector, northern communities and Chambers of Commerce must be significantly changed to ensure a prosperous mining sector.
Your Blog makes numerous references about First Nations in Northern Ontario and their importance to mining. Why?
The mining sector is the largest employer of Aboriginal people in the country. Many of the new mines in northern Canada will be on traditional Aboriginal territory. Most Aboriginal communities are impoverished and it is both morally right and economically smart, due to pending labour shortages, that the current generation of native youth greatly benefit from this mineral boom. Governments and industry must step up and build the social and infrastructure capacities in their communities for First Nations to actively participate in this commodity super-cycle.
You are originally from Sudbury. What do you think the future of mining will hold for this community?
Sudbury is the luckiest major city in the country. There are four globally significant mining clusters that will generate future growth and prosperity. First there are the mines and related infrastructure producing much needed nickel, copper, PGMs and other minerals for a resource hungry world. Many industry experts believe we will still be mining here a century from now. Second, Sudbury is the base for the largest Canadian cluster of hardrock mining supply and service companies – worth $5.3 billion in sales annually and growing. Through their constant innovations and increased global exports, the local industry stays competitive.
Third, there is the largest cluster of post-secondary mining education in Canada, that will also grow with the recent announcement of Laurentian's International School of Mines initiative. This is attracting enormous interest from the corporate sector as the recent $10 million donation to the University's Engineering School by Stan Bharti, chairman and CEO of Forbes & Manhattan Inc., a leading private bank with a global focus on the resource-based sectors.
And finally, the great amount of mining research at CEMI, Vale, Xstrata and other locations that will continue put this community on the map. The mining world is already coming to Sudbury for its expertise, clearly shown by Rio Tinto's $10 million investment in CEMI for deep mines research. That will only continue as Sudbury increasingly becomes the Silicon Valley of the hardrock mining sector. From the perspective of a resource-starved world, Sudbury is lucky indeed!