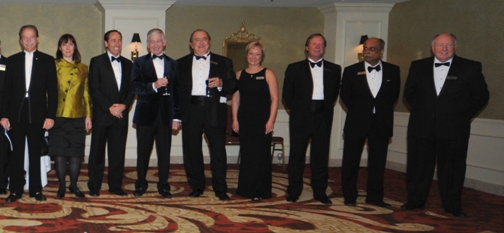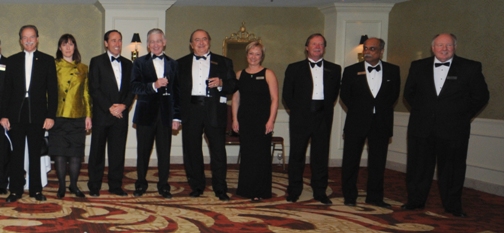 The Canadian Mining Hall of Fame was conceived by the late Maurice R. Brown, former editor and publisher of The Northern Miner, as a way to recognize and honour the legendary mine finders and builders of a great Canadian industry. The Hall was established in 1988. For more information about the extraordinary individuals who have been inducted into the Hall of Fame, please go to their home website: http://mininghalloffame.ca/
Stan Sudol is a Toronto-based communications consultant, who writes extensively about mining issues.(stan.sudol@republicofmining.com)
2011 Canadian Mining Hall of Fame – Innovation and Wealth Creation
Like the commodity supercycle, he was back again to the delight of a "star-studded" mining crowd at the 23rd Mining Hall of Fame's annual dinner and induction ceremony at the Fairmont Royal York Hotel, held recently in Toronto. I am referring to that perennial funny man, Pierre Lassande, Chairman of Franco-Nevada Corporation, who kept the 800-plus guests in stitches with his master of ceremonies commentary.
"I don't want you to think of yourself as an audience," Mr. Lassande began. "Think of yourselves as trapped Chilean miners! I promise we'll get you out of here by Easter."
He was joined at the head table by some of the top CEOs of Canada's mining sector including, Don Lindsay of Teck Resources, Aaron Regent of Barrick Gold, Tye Burt of Kinross Gold, Pamela Strand of Shear Mineral and Michael White of IBK Capital Corp., just to mention a few.
Mr. Lassonde continued about the top mining story of the year, if not decade, "For three months they captured a worldwide audience who learned more about mining than we could ever teach them in their life time. … One of them got into a bit of a pickle when both his wife and his mistress showed up on top. He was the only one who was glad to be half a mile underground!"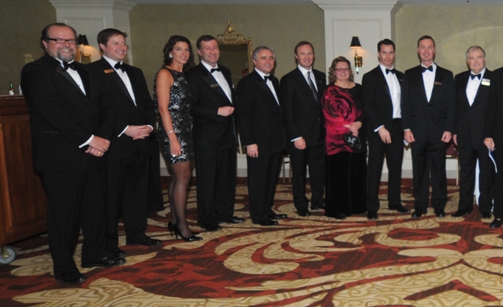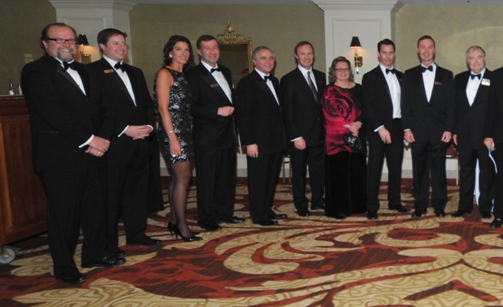 Established in 1988, the Canadian Mining Hall of Fame was conceived by the late Maurice R. Brown, former editor and publisher of The Northern Miner. The organization recognizes and honours the legendary mine finders and builders of a great Canadian industry and currently has 150 members.
As Mr. Lassonde stated, "It has been said many times that the industry's best asset is its people….Our industry has endured good times and bad, achieved international prominence, and conquered daunting challenges thanks to the collective skills, innovations and tenacity of generations of prospectors, geologists, miners, engineers, entrepreneurs and financiers."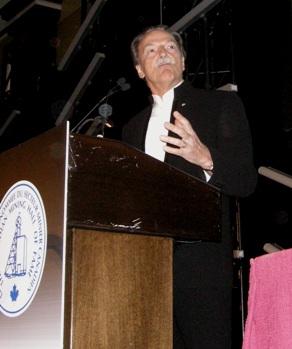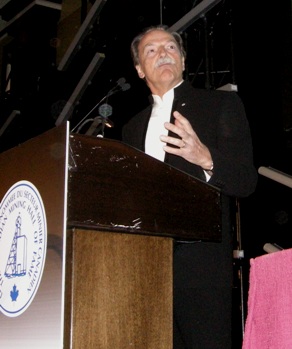 Without a doubt it is the mine pioneers who have been honoured by the Mining Hall of Fame that have helped make this country a formidable force in global mining at a time when the entire world desperately needs the products and knowledge that mining entails.
This year's three inductees range from John T. Williamson who discovered diamonds in Tanganyika (now Tanzania) to Bert Wasmund, who had a major impact on Sudbury's cleaner environment and Mike Muzylowski a gifted Manitoba geologist.
John T. Williamson (1907-1958)
In mining circles, Quebec-born and McGill educated geologist John T. Williamson is legendary for discovering, building and operating the highly successful Williamson diamond mine – also known as Mwadui – in present day Tanzania. The production of diamonds from this deposit, which started producing in 1941 to 2008 has been estimated at 20 million carats, with a current value of about $3 billion. The mine, located in a remote part of East Africa, created thousands of jobs and a socially progressive town-site noted for its amenities. The mine is still in production.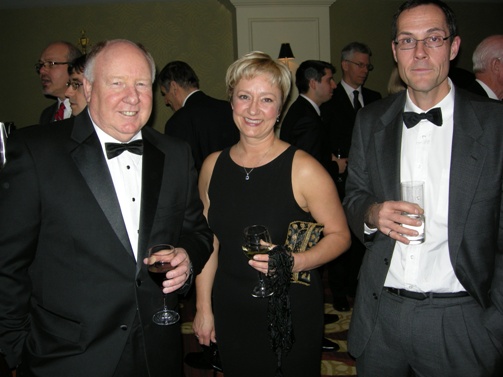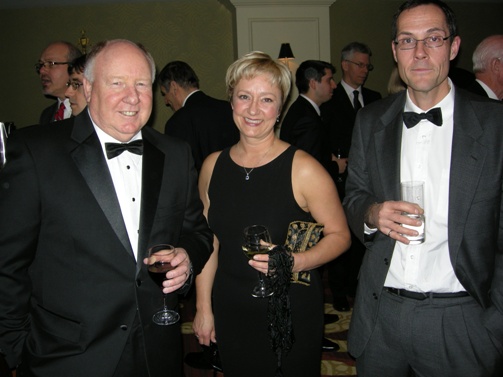 Williamson was down to his last penny and battling bouts of malaria before discovering that single diamond that created his mine. Amazingly, he built his discovery in a mine on his own, by selling diamonds at they were found to buy equipment and finance operations. Luckily for him, the mine produced many fine gems, including a pink 54-carat rough diamond presented to Princess Elizabeth and Prince Philip as a 1947 wedding gift. Mwadui was a mining town without equal at the time, built for miners and their families with amenities such as schools, hospitals and recreational facilities.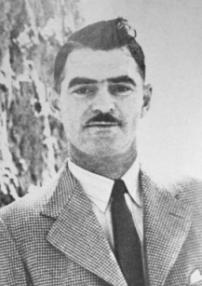 Williamson left an invaluable legacy for Canada by recruiting and introducing young scientists, mostly McGill graduates, to the fast emerging diamond industry. Decades later, they used their expertise and credibility to help Canada discover, train, mentor and build its diamond potential and industry experts. Canada was the world's third largest diamond producer in 2009, mining almost $1.5 billion worth of rough stones. All of Canada's diamond mines are located in northern regions and employ many Aboriginal workers.
Bert Wasmund (Born 1939)
Bert Wasmund has been a globally recognized leader in metallurgical plant engineering and design for more than 40 years contributing greatly to the growth and success of Hatch Limited, a Canadian firm serving mining and metallurgical industries around the world. He was born in Bancroft, Ontario and after studying chemical engineering at Queen's University earned a PhD in that field from the University of Toronto in 1966.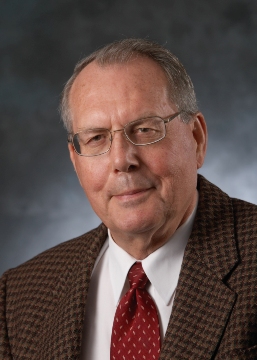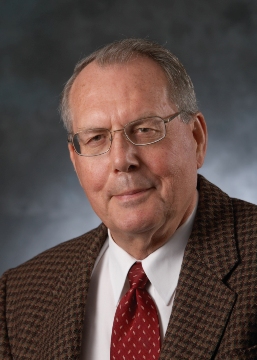 He has been credited with a series of innovative breakthroughs at metallurgical operations in Canada and abroad that improved their productivities, cost and energy efficiencies, ability to extract valuable products from lower grade ores and vastly improving environmental performances in many cases.
At the podium, Wasmund said, "Our founder, Gerry Hatch, who I'm proud to say is here tonight, was a strong business and technology leader, and he teamed me up with some very bright and multi-disciplined engineers who pushed for ingenuity on every project."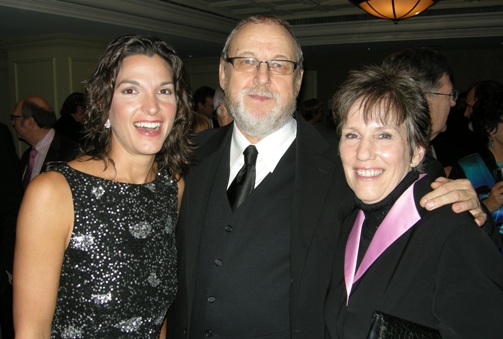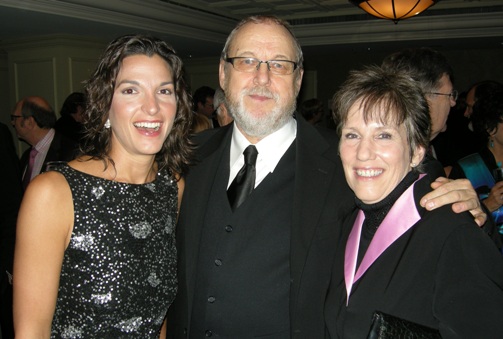 It is his contributions to environmental progress that brought him to Sudbury in the 1970s and 1980s where he led by innovating technological improvements for the sulphur dioxide abatement programs of then nickel producers Falconbridge and Inco. At Falconbridge, he replaced outdated blast furnaces with a new smelting process using fluid bed roasters and electric furnaces. This dramatically improved air quality in the surrounding environment and helped significantly reduce acid rain emissions. Other Canadian smelting complexes followed this strategy with great results.
He still carries on his lifetime commitment to innovation at Hatch Limited. "I continue to enjoy recruiting and mentoring our younger staff, who help to improve our technologies and grow our businesses world wide," said Wasmund. "Finally, I wish to acknowledge our clients, who entrusted us with their challenging projects, and also our university faculty colleagues who sent us their best students to work and grow with us."
Mike Muzylowski (Born 1934)
Mike Muzylowski has enjoyed a tremendously successful mining career that spans over a half-century as a gifted geologist, mine finder, financier and senior mining executive. In fact, his diverse talents helped find and develop 16 mineral deposits that became producing mines – 13 in Manitoba, two in Nevada and one in the Northwest Territories. The combined production value of those 16 mines has been estimated to be worth an eye-popping $25 billion.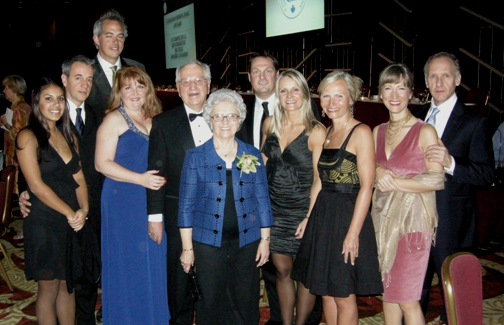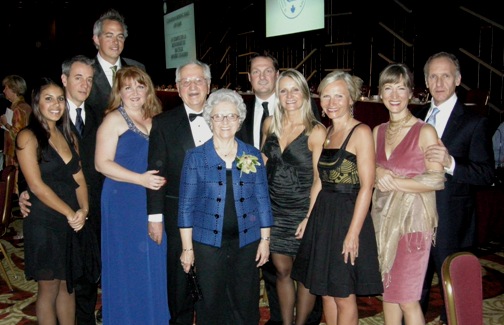 In addition, Muzylowski was also instrumental in the building of numerous mining companies, most notably Granges Inc. and its subsidiary, Hycroft Resources and Development. Born on the family farm in Oakburn, Manitoba, he attended the University of Manitoba where he graduated with BSc degree in geology.
In 1955, he joined Hudson Bay Exploration and Development Company and spent five years as a field geologist battling bugs and bears before advancing to senior positions. Several of his Manitoba drill targets became HudBay producers, including the Anderson Lake Mine in the Snow Lake camp and the Centennial near Flin Flon.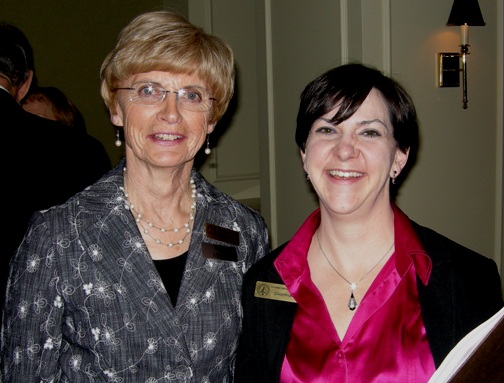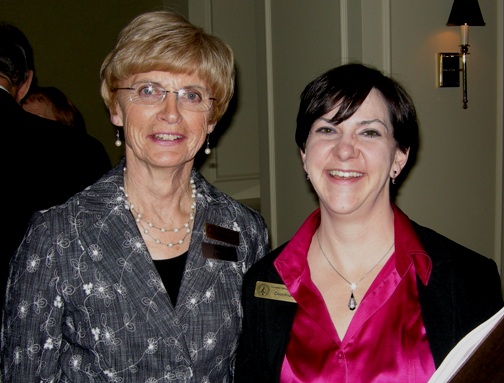 During his acceptance speech, Mr. Muzylowski said, "I happen to believe so strongly that there is no better profession anywhere in the world, because there isn't a citizen on our planet that doesn't benefit from mining."
He was honoured as "Developer of the Year" in 1988 by the Prospectors and Developers Association of Canada. Muzylowski ended his speech and the evening with a verse from the Dark in the Dungeon mining song: "It's dark as a dungeon and damp as a dew. Where the dangers are double and pleasures are few. Where the rain never falls and the sun never shines. It's dark as a dungeon way down in the mine."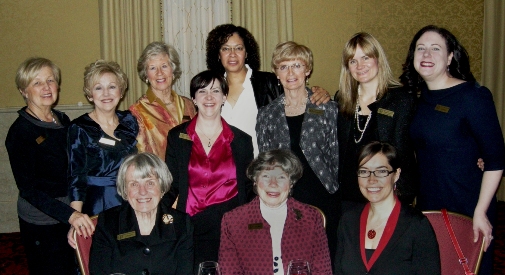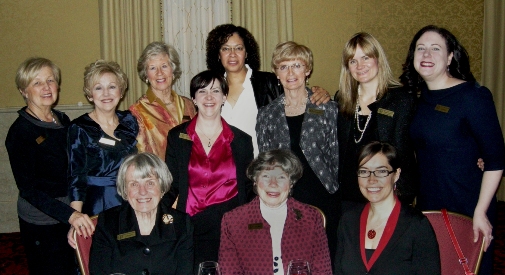 With files from the Canadian Mining Hall of Fame. Stan Sudol is a Toronto-based communications consultant. stan.sudol@republicofmining.com