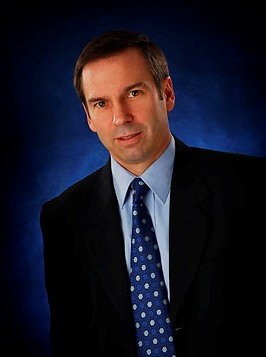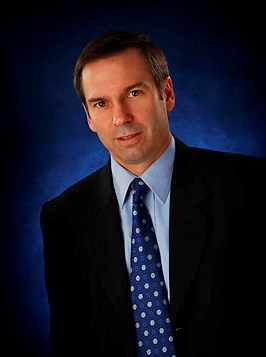 John Pollesel is the Director for Base Metal Operations North Atlantic and Chief Operating Officer for Vale Canada, reporting to Tito Martins, Executive Director Base Metals and Vale Canada Chief Executive Officer.
John Pollsel has extensive management experience, specializing in the mining industry where he has been employed for more than 20 years. He joined Vale in August of 2008 in the capacity of VP Sustainability and Business Services for the Ontario Operations and in July of 2009 was promoted to the role of VP Production Services and Support for the Canada/UK region and General Manager for Ontario Operations.
Mr. Pollesel is a Fellow of the Society of Management Accountants of Ontario and a Certified Management Accountant. He graduated from Laurentian University with a Masters degree in Business Administration and holds an Honors BA in Accounting from the University of Waterloo.
Our objective is to create a sustainable, profitable and long-term operation in Sudbury – contributing further decades of employment, economic growth and community support. There is an important caveat, however. We must demonstrate our willingness and ability to become a more productive and efficient operation. Aspiring to the status quo is simply no longer an option. – John Pollesel, Sudbury, Ont.
CHECK AGAINST DELIVERY
Thank you, and good evening everyone. It's a pleasure to have been invited to speak to you at your Chamber's Annual General Meeting.
Vale is a proud member of the Chamber of Commerce and we've been active on the Chamber's Board for many years. In fact, personally I was proud to have sat as a Board member a few years back.
Vale and the Chamber have enjoyed a very long and productive relationship together…the Chamber has been there for us during some tough times, and we've been there for the Chamber as an active partner on a number of fronts. It's a beneficial and productive partnership that we look forward to continuing.
I want to especially recognize Debbi Nicholson, who has been an exemplary leader of the Chamber for more than 30 years.
Debbi – you lead with dignity, good business sense and a keen awareness of what is best for our community. I congratulate you and your team on all the things you've accomplished throughout your long tenure with the Greater Sudbury Chamber.
* * * * *
Tonight, I am here to speak to you about Vale and our future in the Sudbury Basin.
It's been quite a year…a year, frankly, that we are happy to put behind us. We all had friends, family members and colleagues that were affected by the year-long strike and it took an emotional toll on all of us.
First, the Sudbury Basin remains an attractive region hosting excellent ore bodies with decades of mining left, however, that's assuming we achieve an acceptable return on investment.
Having said that, I firmly believe the five-year settlement we've achieved stands as a turning point in building a successful and sustainable future here in Sudbury.
It's now time to move forward to build a long-term future that will ensure the well-being of our business, our employees, our business partners, and by extension, the community of Greater Sudbury.
* * * * *
I can tell you, Vale has its sights set squarely on building that future. Our vision is clear and simple: to be the world's biggest and best mining company.
Corporate visions, by their very nature, are aspirational and may often appear out of reach. At Vale, our vision is accompanied by a plan and a commitment to becoming number one. I think it's safe to say that being home to the world's largest mining Company would be very good news for all of us here in Sudbury.
Vale is a growth company, and has the means and desire to invest in the Basin and around the world.
In 1997, Vale was the eighth largest mining company in the world, and primarily a Brazilian exporter.
Today, we are a major global diversified mining company with operations and offices on almost every continent.
… we have one of the best mining supply and service sectors in the world today. This gives us a significant competitive advantage to have access to these supplies and services in our own backyard.
In achieving this growth, Vale has consolidated its position as the world's second largest mining company by market capitalization…and currently stands as the 21st largest company in the world with a market cap of almost $160 billion.
Our Company has the solid foundation required to respond to the inherent volatility in commodity markets by virtue of our financial strength, access to capital markets, our increasingly diversified products and our global reach.
At a time when significant investments are required to sustain and improve our operations in Ontario, Vale's leading market position bodes very well for Sudbury's long-term future.
* * * * *
Given its size and desire to become a global powerhouse, Vale has recently made some changes to the way it is structured, and I thought it was important to share this with you this evening in order to show how Sudbury fits into the overall picture.
Whereas we were originally part of Vale's "Nickel Business", our Sudbury Operations are now part of Vale's integrated global Base Metals business, which consists of not only of nickel, but also copper, cobalt, aluminum, precious metals and platinum group metals.
The Base Metals business is divided into three geographic areas: North Atlantic, South Atlantic and Asia Pacific – and is headquartered in Toronto.
We are currently focused on integration within the North Atlantic Base Metals division, and our Sudbury operations are well-positioned to play a prominent role in its growth for a number of reasons.
First, the Sudbury Basin remains an attractive region hosting excellent ore bodies with decades of mining left, however, that's assuming we achieve an acceptable return on investment.
… in fact, we have some of the best and most highly skilled miners in the world.
The Basin contributes to Vale's position of having the best contained nickel reserve in the world, ahead of our closest competitor, Norilsk Nickel.
It also contains significant copper, which will contribute to Vale's strategy to grow copper production worldwide in response to increasing demand for the product from China, India and other developing countries.
Second, Vale's operations in Canada and the UK have been treated as a single flowsheet since 2009, offering opportunities to utilize our combined assets, leverage economies of scale and reduce our overall operating costs.
Our operations are divided into three functional areas: Mining and Milling, Smelting and Refining and Services and Studies.
Sudbury is the operational hub of this structure ─ and as this hub ─ will remain a key focus for on-going strategic investment.
Third, management in Sudbury has a strong voice throughout Vale worldwide. I myself, was pleased and honoured to have recently been named Chief Operating Officer of Vale's North Atlantic operations.
In this role, I will continue to be based in Sudbury, and will contribute to key decisions at senior levels that will have a material impact on our future.
Fourth, we have one of the best mining supply and service sectors in the world today. This gives us a significant competitive advantage to have access to these supplies and services in our own backyard.
We sometimes take that for granted; we just need to stop and compare ourselves to some of the more remote operations in the world to realize the benefit.
Although we have embarked on a global procurement strategy, in order to have services and materials delivered as soon as possible, buyers are encouraged to check first with local vendors.
In fact, between September 2009 and August 2010, 97% of purchases for goods alone for our Sudbury operations were from vendors located in Ontario.
Eighty percent of those transactions were with Sudbury supply and service companies, worth approximately $60 million.
Keep in mind, this was during a labour disruption, and under normal operations these numbers would be much higher.
In fact, our normal operating budget in Sudbury has us spending approximately $30 million per month on goods and $30 million on services…which represent huge opportunities for our business partners in our local mining supply and service sector.
* * * * *
I tell you all of this to get across a very simple but important point – Sudbury matters to Vale… it matters in the way Vale has organized its global business, and it matters in terms of Vale's plans for the future.
Consolidation and globalization in the mining sector is a reality …and in this increasingly competitive global environment, we are extremely well-positioned for the future as part of a solid, successful and growing Vale family.
* * * * *
During the recent labour disruption, and at the height of the economic downturn that challenged businesses, communities and industries everywhere, there were those who took advantage of the situation to question Vale's commitment to Canada. I'd like to address that tonight.
The numbers speak for themselves. We are investing in Canada, we are growing in Canada, and we continue to support the communities in which we operate here and around the world.
We are in compliance with our undertakings to the Government of Canada, and there can be no doubt that a net benefit has been provided as a result of the acquisition. And I have some examples which clearly demonstrate this point.
Vale's sustaining capital expenditures in Canada in the three year post-acquisition period from 2007 to 2009 totaled $1.73 billion, more than 45% greater than the corresponding pre-acquisition period.
In the same time period R&D expenditures were 28% higher, expenditures on employee recruitment, education, apprenticeship and training were 10% higher, and Exploration expenditures were 159% higher.
Production of nickel, copper and cobalt rose 20%, 10% and 24% respectively in 2008 versus 2007, and, in fact, 2008 was a record production year. The facts speak for themselves….Another example is our investment in Totten Mine.
While other industrial operations were closing around us, and approaching government with cap in hand, Vale gave the green light to a $360 million dollar investment to open Totten Mine – the first new Vale mine in Sudbury in almost 40 years.
The Mine itself is slated to begin production in late 2011 and has an expected lifespan of approximately 20 years. It will translate into employment for roughly 130 people.
Vale's investments in Canada have gone beyond sustaining and growing production, however. Let's talk about our environmental commitment.
Expenditures on Canadian environmental projects during 2007 to 2009 were 44% higher than the average of such investments from 2004 to 2006. Ongoing environmental stewardship is a key priority for Vale worldwide, and in Canada.
Here in Sudbury, one of the most visible symbols of that stewardship is the slag regreening project off Big Nickel Mine Road, shown on this slide. We're transforming the massive black slag piles into a lush green carpet of grass….
Another key priority for Vale is making a positive difference in the communities in which we operate. In 2008, Vale's charitable contributions in Canada were almost three times the average of those investments between 2004 and 2006.
In Sudbury alone, we have spent more than $20 million since the acquisition in 2006, to help build the infrastructure and backbone for a strong community.
We've made significant investments in the Vale Living With Lakes Centre…the Vale Inco Hospice…Cambrian College's new Mobile Trades Training Centre…CEMI, the Adanac Vale Chalet and Norcat's Innovation and Commercialization Park…all of which stand as powerful symbols that the Sudbury community matters to Vale.
We've also maintained our deep commitment to the United Way, the Sudbury Food Bank, the Northern Cancer Research Foundation and Easter Seals to name a few…and we look forward to continuing long-term partnerships with organizations such as these that make Sudbury a better place to live, work and raise our families.
* * * * *
Moving forward, Vale is committed to continued investment in Sudbury, and has the resources required to help us reach our full potential.
Our objective is to create a sustainable, profitable and long-term operation in Sudbury – contributing further decades of employment, economic growth and community support.
There is an important caveat, however. We must demonstrate our willingness and ability to become a more productive and efficient operation. Aspiring to the status quo is simply no longer an option.
…it's no longer an option when you consider that productivity at our Ontario operations has been half that of comparable mining operations, while we continue to experience rising costs.
…it's no longer an option when you consider many of our assets are aging and nearing the end of their productive life, and cash flow from our operations is not sufficient to pay for the investment required to upgrade and sustain them.
…it's no longer an option when you consider at some of our mines, ore grades are declining to the point where mining with existing cost structures is no longer profitable, and that mining is getting deeper and more expensive.
In fact, the majority of our reserves in the Sudbury Basin are below current infrastructure, and as we mine further away from that infrastructure, both vertically and laterally, we add approximately 2-5% to annual costs.
And just to be clear, when I refer to low productivity, I'm not saying that our workforce is lazy, in fact, we have some of the best and most highly skilled miners in the world. The point is … without investment and renewal of infrastructure, we will not achieve the required productivities to remain competitive. We will not….
In setting the path forward, we need to understand that we operate in an environment where there are many things we can't control:
→ We can't control increasingly strict environmental regulations that will require huge investments in order to preserve our license to operate in Ontario in the future;
→ We can't control the price of our commodities. We are price takers, not price setters, and no longer have the market share to influence metals prices as in the past;
→ We can't control new substitutes that come on to the market. Customers are seeking to replace our products with newer and cheaper ones, and nickel pig iron is increasingly becoming a threat to our competitiveness;
→ We can't control exchange rates. The dollar is at historic high levels and could rise, this has a significant detrimental effect on our business.
Against the backdrop of these challenges we can't become complacent and must act to influence the things we can control:
→ We can control our productivity (by investing and working smarter).
→ We can control our costs.
→ We can create efficiencies and minimize waste in our operations.
→ We can control our future.
And if we can do that, this is what our future will look like.
* * * * *
Pending Board approval, Vale is contemplating significant investments in the Sudbury Basin from now until 2015…in fact, they are among the largest corporate investment packages in Ontario, and perhaps Canada for that matter.
This is significant good news for Sudbury's economy, and especially for Sudbury's mining supply and service sector.
In terms of capital expenditures and sustaining capital, we are looking at investments of upwards of $2.5 billion in Sudbury alone. These dollars are focused on rebuilding and modernizing our assets, extending the life of existing mines and finding new sources of ore to prolong our future.
As you can see, we have a number of deposits around the Basin that have the potential to be developed (I was surprised when I arrived at Vale and saw the potential). We are currently looking closely at a number of near surface deposits to see whether or not the business case is there to develop them into operating mines.
In addition, we are currently embarking on a $200 investment in what we call the CORe project, which will change our mill flowsheet and increase recoveries at Clarabelle Mill by approximately 3-4 per cent.
It essentially will allow us to improve recoveries on "challenging ores" where traditionally our recoveries are lower.
This will include the construction of a brand new building at our current Mill site and implementation of a new floatation system with new state-of-the art technology.
We are currently completing engineering and will be breaking ground on the project in March 2011, with a view to completion in 2012.
We are also embarking on a new copper strategy to increase copper production to respond to increasing global demand in developing countries.
In fact, we are looking for an additional 100,000 tonnes of copper per year, and we're currently in the throws of formulating the strategy to meet this aggressive target.
Perhaps the most significant investment pending approval in Sudbury, however, is an investment we are making in reducing atmospheric emissions from our operations.
While we've already reduced sulphur dioxide emissions by 90% since 1970, we are working to decrease emissions a further 63% to 66 kilotonnes per year by 2015, as mandated by increasingly tough environmental regulations.
At a cost of $1.5 to $2 billion dollars, the Atmospheric Emissions Reduction project is the most significant environmental investment ever contemplated in the Sudbury Basin. Not only will it result in cleaner air; it will result in significant economic spin-off benefits in our community.
The project is currently in the feasibility stage, with a view to seek approval in late 2011. Construction would begin in early 2012, and be completed in late 2015.
If approved, we expect anywhere from 800 to 2,000 workers to be on-site and dedicated to the project at any given time.
This is a very exciting project for us, and certainly for Sudbury — and we are committed to keeping you informed as we move forward.
* * * * *
In closing, I would like to reiterate that Sudbury matters to Vale…our operations matter, our employees matter, you our business partners and suppliers matter and so does the well-being of the community.
Moving forward, we recognize we have some heavy lifting to do. It won't always be easy, but our success will be well worth the effort.
And success to us means more than being the largest or most profitable – it's about being the best in every aspect of our business.
…it's about being the best in safety, and building on our record of having some of the safest mines in Canada.
…It's about operating responsibly, with respect for our natural environment.
…it's about social responsibility, partnering with our communities to grow, diversify and strengthen.
….and it's about operating in a manner that invests the effort in building a sustainable and prosperous future for the next generation of employees and business partners in Greater Sudbury.
On behalf of Vale, I look forward to continuing to work with the Chamber and with all of you to maximize our community's potential and build that future, and to achieve our vision of becoming the biggest and best mining company in the world. Thank you.