A casual observer could be forgiven for confusion over whether De Beers Canada's Victor operation is Ontario's first diamond mine, or a high-tech, sub-Arctic scientific research centre.  The mine itself has 13 employees dedicated to environment related jobs and at any time there could be at least 15 researchers on site.  Much of this ground breaking scientific work is related to commitments made in impact-benefit agreements with local First Nations.
In collaboration with five Canadian universities and various components of government, the Victor mine, which is located 1,070 kilometres north of Toronto near Attawapiskat, supports a number of independent but inter-related scientific research projects.  The mine invests $3.1 million annually in rehabilitation and environmental monitoring studies. 
Laurentian University, Queen's University, University of Western Ontario, University of Waterloo and University of Toronto are all involved in various components of these research projects.  Professors along with PhD and Masters candidates from various disciplines are contributing to the advancement of knowledge about the James Bay lowlands and its ecology – knowledge that is shared for future benefit.
One high profile study involves the collaring and monitoring of caribou.  New information has been gained on caribou movements and breeding.  Some of the animals travel hundreds of kilometres away as far a Manitoba – and return.  As people who have had to wait to board, or disembark, planes because of caribou on the runway at Victor will attest, the mine does not seem to have any negative impact on the species movement and on-going success.
There also is research being carried out on the species and the quantities of fish in the area of the mine.  Another significant area of research is native plant species and revegetation.  Laurentian University is working on these studies with De Beers Canada and the National Science and Engineering Research Council.  This research deals with identifying plants, ecological structures, propagation potential and revegetation techniques. 
"The native plant study research is vital for our mine reclamation and closure plans," said Doug Brown, Safety Health and Environment Manager at Victor Mine.  "Trees, lichens and mosses grow slowly in this climate and we are already growing seedlings for future mine rehabilitation.  The results of this research will not only benefit De Beers Canada but future mine developments such as the Ring of Fire in this region." 
The James Bay Lowlands, where the Victor Mine is located, is exceeded only by Western Siberia in Russia as the largest expanse of muskeg in the world.  A series of studies are being carried out on the hydrology and hydrogeology of the mine area involving Queen's, Waterloo and Toronto universities.  There is an evaluation of regional connectivity of aquifers and changes to peatland water levels and flow related to the pumping of water from the Victor pit.
Other research is examining over a five year period mercury mechanisms in the peatlands.  The cost is estimated at $2 million for this peatland and muskeg study, which is scheduled for completion in July 2012. 
"De Beers Canada has a high level of commitment to research and Victor is not a traditional mine site," said Mr. Brown.  "De Beers Canada lives up to its commitments.  All the individual research projects and researchers are really working together and we meet several times a year with the universities on all the projects to make sure we are keeping things coordinated."
The Victor Mine site in effect provides a platform with infrastructure to help launch research in a remote area.  There are other studies being conducted on dust, noise and soils.  The Ministry of Environment, which believes the James Bay Lowlands could show early impacts of climate change, is using Victor as a springboard to set up stations for related studies.  The mine also serves as a provider of weather information for many and as a forest fire fighting base for the Ministry of Natural Resources.
The "University of Victor" seems to have a varied scientific and environmental post-graduate program.  We will take a closer look at one of the students in an OMA e-news item tomorrow.
By the way, beyond all the advanced research projects on site, in 2009, the Victor Mine's first full year of production, it produced 696,000 carats of diamonds creating revenues of $243.7 million.  Tremendous results for an environmental research facility.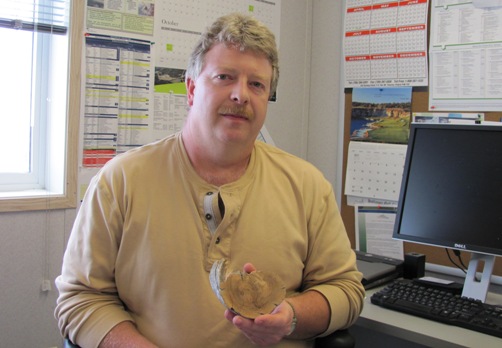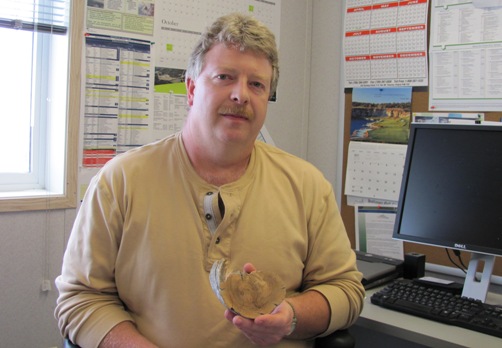 This article was provided by the Ontario Mining Association (OMA), an organization that was established in 1920 to represent the mining industry of the province.