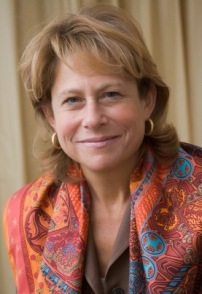 Mining Indaba is the world's largest gathering of mining's most influential stakeholders and decision-makers vested in African mining.
CHECK AGAINST DELIVERY
"Making a Real Difference"
Minister Shabangu, fellow delegates… Good morning, everybody. Once again, it's a great pleasure to address the Mining Indaba……one of the foremost events in the mining calendar.
This morning I'd like to talk to you on three main topics:
•First Anglo American itself and how we've restructured the business to drive sustainable long-term performance and how we're positioned optimally for economic recovery.
•Second some of the great challenges our industry is facing energy, water, sustainability and climate change.
•Third the continued good progress that Africa is making on both the political and economic fronts.
•And, finally, a few words on the outlook for the mining industry.
Let me start with the excellent progress we have made at Anglo American. Anglo American is a leading global mining company, and the biggest mining company on the African continent. Our roots were planted here in South Africa more than 90 years ago, and we have grown now to market capitalisation of around 370 billion rand or $50 billion.
Anglo American's mining focus is on those commodities with the most attractive longterm through-the-cycle returns.
We have a unique commodity mix combining precious, base and bulk commodities. We have the leading positions in both platinum and diamonds. We're a major producer of coal both metallurgical and thermal – and copper. And we have a growing profile in both nickel and the highly attractive seaborne iron ore trade.
Southern Africa and other emerging economies are absolutely core to Anglo American's future. Today, southern Africa and South America account for the vast majority of the Group's assets and of our substantial project pipeline. … In South Africa, over the past four years alone, we've invested 64 billion rand (that's about 9 billion dollars). Our investment in Platinum is one of the major capital programmes in world mining, while De Beers recently announced an expansion of Jwanen the world's greatest diamond mine.
I arrived at Anglo American just under three years ago. Work had already been done to simplify the Group and to turn it into a more focused mining company. But it was clear that further change was required to develop and pursue a clear strategy and  ambition and with Board support lead the way as an agent of change to create a performance oriented culture.
My first priority was safety. Our safety record was simply unacceptable. So, I initiated a series of internal safety summits in 2007, and while we started to make good progress, with fatalities reducing from 27 in the first half of 2007 to 13 in the second half, we were just not breaking through.
It was clear to me that we were not going to be able to do this alone, to really change the culture and achieve substantially different results, until we collaborated with all of those who had a vested interest in protecting lives and could influence a change in behaviours.
So in April 2008 we established the Tripartite safety initiative, in conjunction with government and the unions. With our common commitment, we could start to do things differently. This collaboration has focused initially on safety, but we are now looking at other areas in which we can work together to make a real difference, such as occupational health.
In partnership with the Department of Mineral Resources and the NUM, our safety record has improved considerably. The number of fatalities is down nearly 60% from 44 in 2006, to 19 in 2009 and we have achieved an equally impressive reduction in lost-time injuries.
In 2009, 91% of our sites operated without a fatal incident so this shows what can be done and people are now really starting to believe that we can get fatalities down to zero – which is the only acceptable number.
And there are many examples of exceptional safety performance:
•Last year, our Copper, Nickel, Metallurgical Coal and Exploration business units remained fatality-free;
•At Kumba Iron Ore, Thabazimbi mine, which employs close to 1,400 people, achieved two years LTI-free;
•Fatalities at Thermal Coal dropped by 50% year-on-year;
•Anglo Platinum has recently announced its achievement of four months fatality free, a first for the company; and,
•Iron ore Brazil has seen a 98% drop in LTIs since acquisition.
The reality, however, is that 19 people still died at our operations in 2009. In 2010, therefore, we are concentrating our efforts on the top five safety risks across the business – starting with a transportation safety campaign – as they are the ones that will really make a difference to our people on the front line.
So there's still a lot to do but we have helped set a new safety standard for mining in South Africa. Fatalities over the past two years in the country's mining industry have fallen sharply, with around a 25% improvement year on year.
 Moving on from safety, Anglo American also needed a coherent strategy for the future. We had to step back and really think about the long term future of our business, to understand the market drivers, where the different commodity markets were likely to head, which commodities would generate the highest returns throughout the cycle given our history. Then we had to fit our asset base to our aspirations, assess our core capabilities, and look at positioning ourselves to capture the long term growth.
We have a high quality, cost advantaged portfolio, and we have reconfigured this to focus on our core commodity operations, complemented by some exceptional brownfield expansions and a world-class pipeline of approved growth projects totalling around 120 billion rands ($17 billion), with a further 330 billion rands ($44 billion) of unapproved projects. Our Sishen South development is one of the four main projects that we have globally, and with $900 million investment, on top of the just completed $1.2 billion expansion, this is a significant project for the group and will raise Sishen to become one of the top 5 iron ore mines in the world.
With major developments under way or planned in iron ore, platinum, coal and diamonds, southern Africa again features large as a growth area for Anglo American. Our current projects are expected to lift our organic output by about a third by 2013 – and that excludes the very significant upside potential in our unapproved project pipeline.
Another priority for me was to take a hard look at the Group's organisational structure. A key constraint historically was the lack of sharing of ideas and best practice…both across the business units, and even within the business units. Too many layers of management were slowing decision-making…… hampering efficiency and inhibiting the Group's effectiveness. So, we've de-layered the organisation. We've empowered a new generation of management as business unit heads, and have given them wide entrepreneurial responsibilities. Our top team of executives has upwards of 220 years of mining experience between them.
Notably, we've strengthened our South African presence Chris Griffith at Kumba and Norman Mbazima at Thermal Coal now complement Neville Nicolau at Platinum as our business unit heads based in South Africa, while Godfrey Gomwe, our recently appointed executive director of Anglo American South Africa, is working closely with the businesses and our stakeholders to deliver our strategy in the region.
And we should recognise the constructive role the unions have played throughout our restructuring process. They've recognised our common challenges they understood that we have to make common sacrifices if we are to have a successful and sustainable business. I would like to acknowledge the great leadership roles that have been played by Frans Baleni (Secretary General of NUM) and Senzeni Zokwana (President of NUM), who have given outstanding support, by Thabo Gazi (Chief Safety Inspector), who has acted in a spirit of true collaboration, and of course
by the DMR and in particular the honourable Minister, who has been exceptional in her support and constructive in her challenges.
At Anglo American, we also had to unlock the inherent value in our group as One Anglo. We implemented programmes to capture more value by realising the very substantial synergies, cost savings and efficiencies that a group of our size can and should generate.
Key to all this is our asset optimisation initiative. This is aimed at unlocking value from existing assets through leveraging embedded knowledge and current practice to yield ongoing cost and productivity improvements. The second critical initiative is a streamlined supply chain. Our global scale is now delivering cost savings and synergies across the supply chain by forming strategic global partnerships with key suppliers.
Together, these initiatives are yielding very significant value. We announced a commitment to deliver $2 billion of value from these initiatives by 2011 – and we are well on the way to achieving that target.
Decisive cost-efficiency initiatives have also been put in place across all our businesses. We are looking to achieve world class performance in each area of our business: to outperform our competitors, drive down our cost base, with the resulting enhanced income generation providing a strong base to support our future growth.
And we continue to sell assets that we have determined are not part of our long term strategic portfolio, realising proceeds of some $2.4 billion in 2009… There will be more this year as we continue to focus our portfolio on the most attractive commodities, as I mentioned earlier.
To sum up, Anglo American is now much safer, more performance-oriented, with the application of value based management driving a performance culture and has a more streamlined and efficient structure. We know where we're headed, we're vigorously executing our clear strategy focused on the most attractive commodities,  and we're in great shape for the upturn.
Now, I'd like to look at some of the challenges facing the mining industry:
First, Energy –
World primary energy demand is projected to increase by more than 50% over the next 25 years. So, reliable, abundant, cost-competitive and secure energy supplies will be vital and critical to long-term investment decisions.
Here in southern Africa, how we tackle the energy challenges will be crucial to this region's ongoing prosperity. It's a situation that calls for all parties involved to act in concert, to think imaginatively to achieve cost-effective solutions. There are no quick fixes; the issue first is not how green is the energy source but is there even an energy source. There has to be collaboration between all parties – governments, multinationals, NGOs, communities – to take on these challenges.
Take our own industry. A number of the mining groups here today are both major suppliers to and customers of Eskom. Clearly none of us is in a position to sustain large electricity price increases year after year.
But we do need energy. So, all of us – industry, government and Eskom – need to work together. This could entail seconding senior management to Eskom, as Anglo American has done supplementing supply by generating our own electric power and pursuing non-electric technologies and bringing our experience in respect of integrated resource plans and project management.
As an industry we should also collaborate with Eskom on a shared electricity vision. We should simultaneously pursue energy efficiencies and take the lead in looking at other energy alternatives.
At Anglo American, we are pursuing many initiatives to reduce our energy usage. At our Sishen iron ore mine we are working with BP, our fuel supplier, to improve fuel efficiency by 5% to 15%. At Anglo Platinum, we are introducing high efficiency electric drills to replace pneumatic drills – these offer efficiencies of over 90% compares with pneumatic efficiencies of less than 10%. In Ireland we have a 36 megawatt wind farm, and we are looking at wind opportunities around our assets in Chile.
Water
Another great challenge our industry is facing is related to water. Many of Anglo American's operations are in extremely arid areas. Particularly in the southern hemisphere there is inevitably competition for water with other users and industries. So, Anglo American is committed to minimising water use and to reusing and recycling the water we do use. Our initial aim is to improve our water-use efficiency by 10% over the decade to 2014, though our ultimate goal is zero discharge.
We've taken great strides in this direction. For example, with BHP Billiton we've invested in a 300 billion rand ($42 million) water-recycling plant in South Africa's Witbank coalfield. This plant is converting millions of litres of water from underground coal mines into clean drinking water and serving around 80,000 people on a daily basis, equivalent to about 25% of Witbank's needs.
In Chile, at the expansion at our Los Bronces copper mine we've undertaken to reduce the use of fresh water by 40% for every pound of copper produced. Over the border in Peru, we gave farmers near our Quellaveco copper project training on the use of drip irrigation systems to reduce water usage by as much as 20%. Our policies on minimising water usage are embedded in our culture. We take our responsibilities seriously and we'll continue to innovate to drive our success and the prosperity of all our stakeholders.
Sustainability and climate change
The other great challenges to our industry I wanted to mention are sustainability and climate change. Mining should not just be about providing the growing volumes of commodities that the world needs.
It's also about doing so in a cleaner, more energy-efficient and environmentally responsible way and in a way that benefits the communities surrounding our operations so they have a sustainable future once the mine gate is finally closed. That can only really be achieved through the industry working together with the communities around our operations. This is something Anglo American has endeavoured to do through our now internationally recognised "SEAT" community engagement toolbox.
Here, I should mention how successful our Anglo Zimele small-business development programme has been in South Africa. Launched in 1989, Anglo Zimele currently supports more than 500 businesses employing upwards of 9,500 people. And just two years ago we expanded Anglo Zimele to include 11 additional hubs in rural areas. This programme has created emerging businesses that are now a mainstream feature of our supply chain. Today our Group's procurement from black-empowered suppliers stands at around 40% of discretionary spend some $3 billion in 2008.
Last week, Anglo American announced a further business-development venture to help generate more jobs, support entrepreneurship and strengthen local economies in South Africa. The commitment is a pledge to the Business Call to Action, a global initiative that challenges companies to tackle poverty and promote growth as part of the Millennium Development Goals.
Anglo American is the first company from the extractive industry to have a project accepted by the Business Call to Action, an initiative in partnership with the United Nations Development Programme. Now through Anglo Zimele, we will establish 12 enterprise-development hubs in areas of high unemployment in this country, and aim to create 25,000 new jobs in up to 1,500 businesses here over the next seven years.
During difficult times such as these, however, it's tempting for companies to trim the sustainable development agenda, but this is neither a responsible nor a realistic approach to operating and growing a business.
The major global challenges of reducing carbon emissions, of finding solutions to water shortages and energy constraints, and of reaching the Millennium Development Goals, have not gone away.
Climate change is a threat to the way we live and we all have an obligation to keep the impact of what we are doing to a minimum.
In the mining industry, the reality is that we will have to take action if we are to stay in business. Our industry is responsible for 8% of global CO2 emissions, or 25% if we include coal. We will simply not be able to carry on operating in the same way. There is an opportunity right now, post Copenhagen, to define the ways in which we will act on climate change. We have to be leaders, we have to be proactive, and we have to demonstrate to the world that the mining and metals industry acts responsibly.
One of the major challenges that we face in this is the lack of clarity in the future direction of legislation, and the lack of clear signals on long term carbon pricing. These are what we need so that we can plan for future investment and expansions. We need incentives to drive a technological revolution, we need public-private partnerships to bring technology to commercial viability.
Furthermore, future legislation will be coming at a national level, with differing policies in our different operating areas, and this only makes the situation more complex. This is why we cannot try to act alone, but must work in collaboration with government to define the actions that responsible mining companies should be taking. The only way to counteract the uncertainty is participation.
There are some quick wins, such as stopping deforestation and accelerating
replanting. These can deliver significant reductions in emissions, giving us more time to introduce new technology in other areas.
Which brings me to what Anglo American is doing to help our own Group, and the world, reduce our carbon output. Well, the major platinum group metals are essential components in the autocatalysts that clean up the emissions from both diesel- and petrol-powered vehicles. We're also closely involved in research to study the role of PGMs in a cleaner energy mix, especially in fuel-cell technologies.
As a major coal producer and exporter, we're playing our part in making coal cleaner, and continue to take steps to investigate and mitigate carbon emissions.
 We are founding members of the South African and Australian governments' carbon capture and storage initiatives. At our coal mines in Australia, we're capturing methane gas – which is 21 times more damaging as a greenhouse gas than carbon dioxide – and are now supplying this to power stations to generate nearly 80MW of electricity. The greenhouse gas savings are equivalent to taking around 700,000 cars off the road, an enormous difference.
But, carbon capture and storage is just one of a range of technologies that need to be thoroughly investigated. That's why our own coal business and others in the industry are also examining alternatives such as in situ gasification of coal, and biological conversion, both of which would leave most of the carbon in the ground.
We are working in partnership with Johnson Matthey to look at new technologies to mitigate methane in mine ventilation air. And we are testing the use of biotechnology to enhance production from our Waterberg coal bed methane site.
Collective action on CCS and other initiatives is essential to ensure that we can reduce implementation costs and increase the speed of deployment.
The mining industry is investing more and more into ways to enhance energy efficiency. This is the lowest-cost way of reducing our carbon footprint. With energyefficiency improvements, there comes a triple bonus, less energy consumption, increased cost efficiencies, and lower emissions.
Anglo American has many projects under way in these areas as we seek to realise our goals of improving our energy efficiency by 15%, and reducing the intensity of our GHG emissions by 10%, over the 10 years to 2014.
One area where I have to acknowledge that we need to do more is in educating our communities on the work we are doing and the challenges we face. We have a responsibility to make communities aware of what we are doing on a multitude of issues, including the cost of our investments, the issues we face relating to energy availability, the challenge of water and climate change – as well as engaging on areas such as mine planning, expansions, longevity of operations, and economic development. We have a responsibility, together with Government, to ensure that we connect with the communities effectively so that we are all on the same footing to
grow sustainably and constructively.
Africa's continuing progress
I'd now like to turn to Africa and why we should have confidence that Africa's regeneration is set to continue. Between 2002 and 2008……Africa's real GDP grew by more than 5% a year. In 2009, it remained positive in spite of the collapse in world activity, and it is expected to rise by more than 4% in 2010, double the rate in the advanced economies.
The key to much of this achievement has been stronger African leadership and more accountable governance. Today, more than 20 African countries are democracies, up from just three in the 1980s. There are competitive elections, improved human rights and much freer presses.
At the same time, economic management has improved, with better business
climates, lower trade barriers, and stronger macro-economic management.
The economic and political environment is far from perfect, but the change since the mid-1990s across many countries in Africa is unmistakable.
Mining countries such as South Africa, Botswana, Namibia, Ghana and Tanzania are continually improving the governance of their industries and spreading their natural wealth.
The success stories of such mineral-rich countries demonstrate that the real problem is not the existence of resources – the so-called 'resource curse' – but rather the absence of good national governance.
And of course Africa has vast reserves of unexploited natural resources. It's
becoming increasingly important as a global producer of oil and has massive future potential in areas such as copper and cobalt, iron ore and platinum. There are currently constraints in terms of transport and energy, but there is no doubt that the continent will become increasingly important for our industry in the coming decades.
The growing importance of Africa as both a market and a producer is part of a global revolution. This is the reality, the developing world's increasing contribution to global growth is going to escalate over the coming decades, not diminish. And many countries in Africa will find the mining industry eager to invest and pursue partnerships to ensure the continent's continued development and increased prosperity. Mining companies will be willing to invest in countries where there is political stability, a sound judicial system, an educated workforce, an economic regime that welcomes the mining industry. All this will lead to mining companies that will be willing to invest significantly, and work responsibly to contribute to those countries' growth and success.
Outlook for the mining industry
Before I finish, I'd like to say a few words on the outlook for our industry.
I believe there is much to be optimistic about. There is a growing consensus that recovery is under way, as large-scale economic stimulus and the inventory cycle boost industrial activity. But, question marks remain over its sustainability, particularly in the advanced economies.
I have just come from Davos, where we spent some time debating the outlook for 2010. To some extent we are now operating in a world moving at two speeds, with advanced countries growing at a relatively low speed, whereas the major emerging economies should continue to grow robustly. Of course, after a decade in which economies and markets have become more closely integrated, it does not make sense to talk of 'decoupling'. No one is immune to the global economic cycle. But over the next year, the advanced economies will be wrestling with high unemployment, while the emerging economies have to deal with the prospect of rising inflation.
And, as any economist will tell you, there are risks. There are uncertainties over the role of the banks going forward, and how the regulation of the banking system will progress. American consumers and financial institutions are still struggling to reduce leverage after the borrowing boom of the last decade. In the last few days, financial markets have got a little more jittery, as political and economic risks have intensified.
Worries about China overheating, the emerging crisis in Greece and what that means for other governments, have triggered some sell off in 'risky' assets and flows into the dollar as a safe haven. While the recovery is unlikely to be entirely smooth, I think we should take comfort from the strength of underlying fundamentals in our key markets such as China, India and Brazil.
China's huge stimulus package (US$586 billion in 2009-10, 13% of GDP) has
triggered a sharp increase in infrastructure investment, to counter the weakness of exports. China's desire to upgrade and develop its infrastructure for its longerterm growth ambitions will continue to support demand for metals and minerals.
And it's not just China. India's growth may well be the most important trend of the next decade. In addition, the longer-term prospects for Brazil and a host of other developing countries should reinforce these trends for many years to come.
For Africa, the next decade may well be shaping up to be its best. I believe that the mining industry will continue to play a critical enabling role in the continent's growing success. For that reason, I believe we can all look forward to a very exciting future.
Thank you.