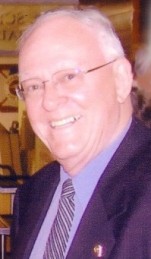 This column was originally published in the Autumn, 2009 issue of Highgrader Magazine which is committed to serve the interests of northerners by bringing the issues, concerns and culture of the north to the world through the writings and art of award-winning journalists as well as talented freelance artists, writers and photographers.
Gregory Reynolds is a Timmins, Canada-based columnist who writes extensively about mining and northern Ontario issues. He can be contacted at poker@ntl.sympatico.ca
The Vanishing Canadian may sound like the title for a suspense novel but it is really a realistic description of the fate of the prospector. It has been a career in twilight for many decades but a proposed change to the Ontario Mining Act will turn into a final nail in its coffin.
Canadian's mining and mineral industries owe their existence to the men – and a few women – who abandoned the comforts of civilization for the hardships of life in the bush.
Home was a tent or a crude cabin with the isolation of living alone usually tempered only by the comfort of a dog.
Bears, mosquitoes, black flies and no see'ems were part of the wildlife that made the hunt for precious and base metals dangerous, not forgetting the distance from medical attention and even further travel to reach a hospital.
When the provincial legislature makes map staking legal in Ontario, there will no longer be a need for prospectors. Individuals and companies will be able to stake claims by looking at a map and informing – and paying – the government electronically.
"The elimination of ground staking is singly the biggest threat to the individual prospector and will result in
an extensive cull and possible extinction of the independent prospector throughout Ontario."
The present system is called "ground staking" because a person holding an Ontario prospector's licence is required to physically walk the boundary of a mining claim, marking trees and erecting four corner posts to which his claim tag and other information must be affixed.
After a claim has been staked and then explored, sometimes something of value is discovered. That sets off what is known as a "staking rush." The area is flooded by prospectors, claim stakers working for many junior and a few senior mining companies, all running through the bush and wading through swamps to acquire ground as close as possible to the discovery.
The "rush" can last from a couple of days to weeks. After claims are staked, they must be recorded at the nearest Ministry of Northern Development, Mines and Forestry (MNDMF) office.
What all this activity and transportation means to the local economy can be hugely beneficial in terms of cash inflows.
On August 13, 2009, the legislature's Standing Committee on General Government sat in Timmins to hear opinions on the proposed changes. Rob Galloway, the president of the 750-member Timmins Chamber of Commerce, said "Our members have two main points of concern regarding map staking. The first is that map staking could potentially give larger mining and exploration firms an advantage over smaller firms. Our second concern is that in spite of increased efficiencies that may be achieved through map staking, physical prospecting generates economic activity, and that economic value should not be overlooked."
Galloway continued, "According to MNDMF, $66 million was spent on exploration in 2008."
The MPPs were actually looking at two separate pieces of legislation, Bills 173 and 191. Together these proposed laws have the potential to cripple Ontario's exploration and mining industries. Bill 173 amends the Mining Act (map staking) and Bill 191 deals with land planning and protection in the Far North.
One organization that strongly supports map staking is the Ontario Mining Association (OMA). This support must be viewed by a close look at just exactly what the OMA is, a group of 57 companies, most of them big, Big, BIG. They will be huge winners when map staking replaces the prospector.
That concerns the Timmins Chamber, Timmins City Council and many members of the Ontario Prospectors Association (OPA).
Timmins Councilor Mike Doody, a former mayor of the city and the son of a prospector, said about map staking, "Something is being taken away from the prospecting culture. It's not fair."
He shares the fear of many prospectors that it will enable large corporations to monopolize exploration lands at the expense of ordinary prospectors.
The Boreal Prospectors Association, one of seven prospectors associations that make up the OPA, claimed, "The elimination of ground staking is singly the biggest threat to the individual prospector and will result in an extensive cull and possible extinction of the independent prospector throughout Ontario. Companies and government coffers will be the beneficiaries of map staking."
Then the Boreal group offered a sane, sensible solution to the problem, "Alternatives to consider should include ground staking using real-time GPS (ground positioning system) location registration to replace post and line techniques currently employed."
The process of finding a mine these days involves either a prospector or a junior (small) mining company doing research and then staking some claims. Money must then be raised to explore the claims, usually by a share offering through a stock exchange. The money is spent in doing assessment work to gain title to the land.
Where are the big companies during this period? They are sitting in their Bay Street offices waiting for something of value to be found. They know a prospector or a junior cannot raise the money to put a find into production. The lending agencies only deal with the ten big mining companies. Big companies (known as seniors) rarely find mines. They buy them.
Natural Resources Canada spotlights that situation in its report on Canadian exploration expenditures, "In recent years, junior companies have funded a greater proportion of Canada's exploration effort. Total expenditures by junior project operators have increased from $183 million in 1999 (in constant 2008 dollars) to $2 billion in 2007 and $1.8 billion in 2008. Their share of total expenditures reached an all-time high of 67 per cent in 2007 and fell slightly to about 63 per cent in 2008."
That 37 per cent share of the seniors is certain to decline with the advent of map staking. Senior mining companies and wealthy individuals will be able to tie up huge blocks of land around a discovery and then wait many months, even years, before deciding to do anything with the claims.
The haste in which the province is pushing these two laws through the legislative process has drawn criticism from many quarters, including Aboriginal groups who want more consultations.
Kristan Straub, president of the Porcupine Prospectors and Developers Association, told the MPPs in Timmins that the Liberal government was pushing through legislation to "appease and placate special interest groups."
He mentioned cottage owners who fear drilling rigs will show up on their property. That can only happen if cottage owners failed to buy the mineral rights when they bought the surface rights to their cottage sites.
Another special interest group is a coalition in Southeastern Ontario that doesn't want mining companies to look for uranium in its region.
The propaganda battle waged by these two groups, as well as Aboriginal bands wanting control over both their traditional lands and land subject to legal claims, has stampeded the government into creating a legal maze that only lawyers will be able to guide prospectors and juniors through…..if they have the money and stomach for it.
Straub said there is a great deal of concern about the government writing two general laws but the details through the creation of regulations by bureaucrats or by orders of cabinet ministers. In effect, the laws will be passed without the industry knowing the details as the regulations will be drafted at a later date, something Timmins council also went on the record as opposing.
Councilor Doody put his finger on major problem that somehow has escaped the government's notice, the decline of Ontario's status in the eyes of the world's investment community.
This province ranked second as a favourable place to invest in 2001/02, fell to ninth in 2005/06 and was down even further in 2007/08 to 27.
"We cannot allow this trend to continue, nor can we make policy decisions that would increase this deterioration," said Doody. "In addition, our manufacturing sector is suffering and the forestry industry is facing very serious challenges. We cannot allow Ontario's strength in mining to crumble." said Doody.
The motto of the prospector is something that should be carved on the front door of Queen's Park,
"If it can't be grown, it's got to be mined. And before it can be mined, it must be found."
The motto of the prospector is something that should be carved on the front door of Queen's Park, "If it can't be grown, it's got to be mined. And before it can be mined, it must be found."
Mining is essential to the economic healthy and prosperity of Ontario. In 2008, it generated $9.6 billion in new wealth and an estimated $6.6 billion of that wealth came out of Northern Ontario. Mining provided Ontario with a trade surplus of about $3.3 billion, corporate tax revenues of over $600 million and an industry payroll of about $1.2 billion. Mining employs 16,000 persons directly and there are another 6,000 jobs in the mine services sector in Ontario.
The change will be introduced gradually, says Northern Development, Mines and Forestry Minister Michael Gravelle, but this action has long been expected, and opposed, by some mining groups. "The phased implementation of map staking over a period of three to five years would start with a paper-based system in southern Ontario, then move to an online electronic system across the province.This modern, computer-based system of staking would reduce even further the already low impact of ground staking."
When one considers prospecting as a profession in Ontario, one must put the birth as 1903-05 when silver was first discovered at Cobalt and mined. The staking rush led to thousands of people rushing north and many fortunes being made by ordinary people.
A shopkeeper or barber became a prospector by buying a licence and plunging into the wilderness that was Northern Ontario. In his excellent book, "Harvest From The Rock," author Philip Smith noted that, "It was a Liberal government in 1904 that made changes in the mining regulations designed to frustrate those "moneyed men" who might seek to tie up huge tracts of land on speculation."
It is ironic that 105 years later that another Liberal government sold out to the big companies, the vehicles of today's "moneyed men."
The door that was opened in 2004 for ordinary people who dare to dream of finding mineral wealth will be slammed shut this year.