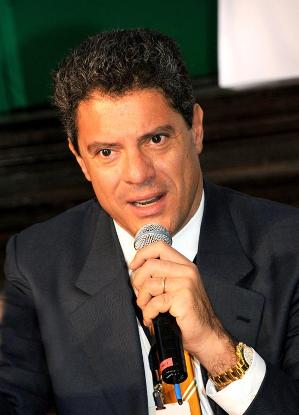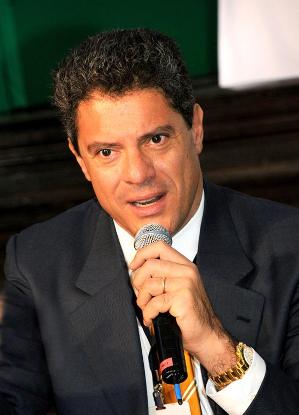 The end of the strike that lasted nearly a year at Vale's operations in Ontario, Canada, is very significant for our company, as we have overcome yet another challenge. Besides making our Canadian employees' pension and variable pay regime more similar to the successful system already in place in other countries, the deal removes restrictions and interference in managing the company, thereby aligning our operational efficiency in Canada with our practices elsewhere.
"We are talking about returning management power to supervisors, for example, enabling them to do their work at the operational level in a more appropriate manner in order to achieve their objectives and ensure the safety of their team members, assuming responsibility for management and pursuing innovation," said Vale's CEO, Roger Agnelli, in an exclusive interview with Vale News (July 16, 2010). Read the full interview below.
"Canada is important for Vale and Vale is important for Canada. Our partnership is for the long term." – Roger Agnelli
1) What are the main changes resulting from the approved collective agreement in Ontario?
The most important points that we agreed to are a defined contribution pension plan for new employees, variable pay based on performance and the removal of restrictions and interference in managing the company. In these three areas, we have simply aligned Sudbury and Port Colborne with the successful system that exists in other countries where we operate.
This issue about interference in management is very important, not only for me, as CEO, or for the executive director. We are talking about returning management power to supervisors, for example, enabling them to do their work at the operational level in a more appropriate manner in order to achieve their objectives and ensure the safety and efficiency of their team members. And we are also talking about further developing a meritocratic system. With this new variable pay plan, employees will be rewarded for the results they produce rather than just changes in the nickel price.
The new pay policy is meritocratic and encourages people to obtain better results. Our operations in Ontario, and in all of Canada, will create value for everyone: shareholders, customers, employees, suppliers and communities, as well as enabling new investments to be made.
2) Why are these changes so important to Vale?
The changes we negotiated with the labor union will enable us to build a sustainable, growing operation in Ontario, which was our goal when we bought Inco in 2006.
We believe in variable pay as a way of promoting meritocracy, discipline and team integration, rewarding each employee's capacity to create value and contribute to the pursuit of excellence. Companies that have adopted this model around the world have delivered better results to their employees, through profit sharing, and have created more jobs. In other words, it's not a "Vale model", but rather a model that has been tested and has been proven to work well at thousands of companies, in many countries, both developed and developing.
The same thing applies to the pension plan we negotiated. It has to be sustainable over time. We don't want to reduce the amounts – we want to bring them in line with the market. Our defined-contribution plan is the best in North America.
We believe that managers must have the power and freedom to manage the company in a manner that allows it to achieve the goals expressed in our values: to provide an ethical, transparent and challenging working environment, with opportunities and professional pride for all, with competitive remuneration based on merit. And managers must take on full responsibility for this.
3) In your opinion, why did the strike last close to one year?
There are a number of reasons, but I would like to stress that Vale does not have a tradition of conflict. In its 68-year history in Brazil, the company has only had a single strike that stopped its activities in the country, and that was 20 years ago, when the company was state-owned.
On the other hand, the United Steelworkers (USW) has a long record of conflicts and strikes with the former Inco. The USW has represented Sudbury workers since 1963, and more than half of all negotiations have led to long strikes, both in Canada and other countries. You only have to remember the state the US car industry got into.
In this recent strike, the US W tried to "export" the conflict to other Vale operations. Fortunately for all of us, they were not successful.
So, I would say that the strike lasted a year because the US W has a tradition of long strikes and because, for many months, they were not willing to accept change, and these changes were necessary. Other labor union agendas also interfered in the negotiation.
As to us, we believe in our values and principles. It has never crossed our minds to renounce them. We have been patient because we know what we want: a sustainable long-term future.
4) What can the Sudbury and Port Colborne employees and communities expect as a result of the deal that ended the strike?
It is not only the communities of Sudbury and Port Colborne that will benefit from this deal. The end of the strike allows us to proceed with our investment program in Canada. But before we talk about these investments, I would like to emphasize a fundamental point.
The USW accused us of wanting to implement a Brazilian model in Canada. It is vital for everyone to understand that a Brazilian model does not exist. Vale has Brazil in its DNA, it was here that the company was founded, and we are proud of our origins, particularly as we have become the largest private company in Brazil and we have helped the country to reach the position it is now in – very well positioned to become an increasingly significant player. But we are building a global company, which pursues the highest standards of excellence in all the countries where we are present. Canada, with its long mining tradition, is very important to us.
Our operations in Canada make this clear. We are proceeding with various investments in the country, notably Totten Mine, the first new mine developed in Ontario by what was Inco in the last 40 years. We are building a new processing plant in Long Harbour, Newfoundland, we are installing new equipment at our nickel refinery in Thompson, Manitoba, and we have new projects such as our potash exploration investment in Regina, Saskatchewan.
Wherever we establish operations, we "become local": we prioritize the hiring of local people and suppliers, we contribute to community development and we respect local laws and culture.
We are proud of the partnerships we have established and the relationships we have developed with the communities in areas where we operate in Canada, ranging from indigenous communities to universities in major urban centers.
We will soon be back at the negotiating table with the employees of Voisey's Bay, who have also been on strike for almost a year. There too, we hope to resolve the conflict in a manner that allows the nickel business to align with Vale's other business units as quickly as possible, thereby guaranteeing a promising future for all of us.
That is what we want. I am convinced we will be successful.