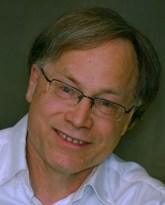 Dr. David Robinson is an economist at Laurentian University in Sudbury, Canada. His column was originally published in Northern Ontario Business.
Harper has adopted the coalition budget. He will spend up to $30 billion to moderate the recession that he recently discovered. That is $895.66 for each man, woman and child in Canada. Northern Ontario has 678,900 of Canada's 33,495,032 citizens. Our share of the stimulus package is $563 million. We should make sure it is well spent.
Economic stimulus is not about bailing out companies by giving them money. It is about helping businesses survive by stimulating demand. That's why there is so much emphasis on  infrastructure projects. Infrastructure usually means roads, and other public works. Infrastructure projects put the construction industry to work. The construction industry hires unemployed workers. Since supplies are generally bought locally, infrastructure projects boost the local economy.
Tax cuts, on the other hand, are a very poor way to help Northern Ontario. If you give every Northerner $895, a lot of it would be spent on consumer goods. Canada imports consumer goods, so a tax cut goes almost directly to foreign producers. The Harper-Flaherty GST cut was terrific for our trading partners.
A much better strategy is for Northerners to get haircuts. If we buy a book from Amazon.com the money leaves the northern economy immediately. The price of a haircut ends up in the barber's pocket. If the barber goes to a play, and the actor then pays someone to fix her roof the same money makes three northerners richer before it flows south to Toronto and then off to Japan. So buy local and buy services.
If we all shift just 5 per cent of our family spending to locally produced services for the next nine months we would have twice the effect of the proposed federal stimulus.
Renovations and building upgrades can begin quickly and can soak up a lot of unemployed workers. Energy saving retrofits are especially good. Ideally, they pay for themselves
over a few years. Even in the best of times, homeowners have to borrow at inflated rates. Since the federal government can borrow much more cheaply than homeowners, Ottawa should borrow at the lowest possible rate and re-lend to homeowners for energy-saving projects.
Since students will have an especially hard time getting jobs, it makes sense to expand training and employment programs for students. The National Endowment for Science, Technology and the Arts in Britain (NESTA- Google it) suggests fighting the recession by keeping young people in school, helping them build networks, and giving them entrepreneurial training.
The province should fund universities and colleges to reduce first-year college and university fees by 50 per cent next year. This would get some kids out of the market where they are not needed and into advanced studies where they are needed. Temporarily reducing fees would have a quick impact: students don't tend to save. It provides a perfect one-shot stimulus. Queen's Park can cut the program as soon as the recession ends.
To build networks, lets create a Northern Peace Corps. Let 500 students work across the North in parks, schools and community centers. The program would help develop our next generation of leaders. Municipalities could make sure the students learn about local social issues and even business opportunities.
Ottawa should also provide funding to hire another 500 northern university students as research assistants during the summer. The program should insist they work on projects that help solve northern problems.
And why not rent a building in each town for a social innovation workshop? Put 30 to 100 students, unemployed workers and people on social assistance on the payroll. Give them training in community organizing and business principles. NESTA claims that training people in small communities to take advantage of the communications revolution is vital for making smaller communities more innovative and more viable.
Hiring people to plant trees in every town makes sense, too. Trees express faith in the future. Their shade cools a town in summer and the branches slow the wind in winter. A well thought-out municipal forest can be a key piece of a sustainable community.
Economic stimulus should start fast, act locally and be easy to turn off when it has done its work. The 10 suggestions here all fit the bill. Can we find 50 more?
Dave Robinson is an economist with the Institute for Northern Ontario Research at Laurentian University. drobinson@laurentian.ca
This column was originally published in the January 2009 edition of Northern Ontario Busines