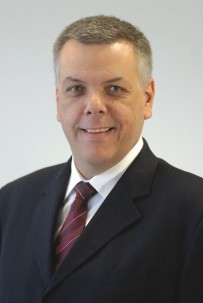 Vale recently announced the appointment of Tito Martins as President and Chief Executive Officer of its wholly-owned subsidiary Vale Inco Ltd., replacing Murilo Ferreira. He will be starting in January 2009.
Tito Martins will retain the position of Executive Director of non-ferrous minerals of Vale. In his roles, he will be in charge of the nickel, copper, aluminum and coal operations, sales and marketing.
Tito Botelho Martins Junior was appointed Vale´s Executive Director for Non-Ferrous and Energy in May 2008. Since April 2006 he had been Executive Director of Corporate Affairs and Energy, where he had already served as the Managing Director of the Corporate Finance Department from August 1999 to September 2003. Previously, from 1985 to 1999, he held different positions in Vale´s financial areas.
Tito Martins was also the CEO of CAEMI Mining and Metallurgy Corp. and CEO and Chairman of MBR Minerações Brasileiras Reunidas from 2003 to 2006.
As a result of his expertise in the fields of administration and finance, Mr. Martins became a member of the board of directors of several corporations both in Brazil and abroad. Among them, it is worth mentioning Vale Foundation, Ferrovia Centro Atlantica (FCA), Samarco Mining Co., Ferroban Railways, Açominas Steel Co., Gulf Industrial Investment Company (GIIC) in Bahrain, Itabrasco and Hispanobras.
He is President of the Board of Directors of MRN – Mineração Rio de Norte S.A., Valesul Alumínio S.A. and ALUNORTE – Alumina do Norte do Brasil S.A.
Tito Martins holds a Bachelor's degree in Economics from the Federal University of Minas Gerais (UFMG) and a Master's degree in Management from the Federal University of Rio de Janeiro (IEAD). He has attended other executive education programs at INSEAD (France) and at the Kellogg School of Management of the Northwestern University (USA). He has been working with Vale since 1985.