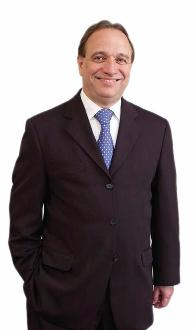 The following excerpt by Vale Inco President and Chief Executive Officer Murilo Ferreira is from the 2007 Vale Inco sustainability report. The full report is available at: Vale Inco – Sustainability Report 2007.
Murilo Ferreira
The year 2007 was an historic one for our company – a period in which we worked diligently to integrate the people, cultures and policies of Vale and Inco.
The process was not without its challenges. Yet it is my firm belief that as we have gotten to know one another – as we have shared our stories, our ideas and our dreams – we have proven that together, we truly are better.
As we work to grow our company, sustainability remains a key priority for us at Vale Inco. Our 2007 Sustainability Report – prepared with reference to the Global Reporting Initiative (GRI G3) – captures the achievements we are making on our journey as well as our ongoing challenges.
The health and safety of our people continues to be at the core of our values. We take pride in our accomplishments in this area, while at the same time acknowledging that we have more work to do. Tragically, there was one fatality in 2007 involving a sub-contractor working at our Sudbury operation. To achieve our goal of ensuring that all our people return home safely every day, we must do better.
We are making progress on the environmental front as well – particularly as it pertains to further reducing air emissions. Here too, we recognize that there is more to be done. As a part of Vale, we are committed to taking the necessary actions, in concert with our parent company, to address the issue of climate change. In particular, our goal is to develop a comprehensive long-term strategy for reducing our carbon footprint.
Helping improve the quality of life in the communities where we operate is another area that continues to be of paramount importance to Vale Inco. As the Society section of our report illustrates, we take pride in supporting the neighbourhoods, towns and regions where we do business by creating employment and through direct investment. We continue to partner with various stakeholders to help our communities achieve longterm, sustainable prosperity.
Although the global economy has entered a period of considerable uncertainty, we believe Vale Inco is well placed to weather the storm. We have a wonderful product – nickel – that is used in applications ranging from spacecraft to kitchen sinks. It is a unique and versatile metal that helps make our world safe, healthy and sustainable. As we say in the pages of this report, nickel makes life better.
Vale Inco is blessed with another terrific asset – our people. The progress and achievements we have realized since beginning business in the Sudbury Basin more than 100 years ago are a testament to the skills, talent and dedication of our employees. Working together, we will continue to build a sustainable, successful business as we move forward in our next century.
Murilo Fereira
President and Chief Executive Officer Vale Inco