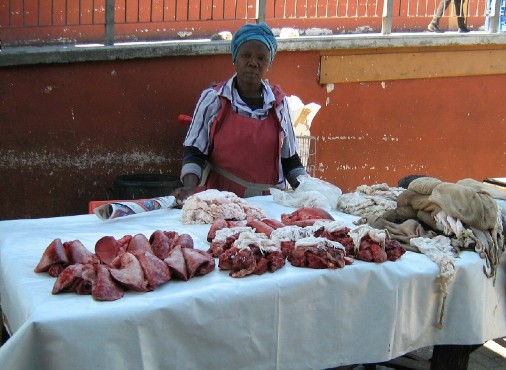 Three well-known Canadian mining financiers and philanthropists have agreed to donate their time and support to the latest Canadian mining industry social cause. In a "Dragon's Den meets The Apprentice" format, Frank Giustra, Rob McEwen and Eric Sprott have agreed to meet with the winners of a MEET THE MINING MOGUL contest being organized by the WOMEN IN MINING to support a CDN$250,000 fundraiser for microlending in South Africa. (See biographies below.)
Rob McEwen, who is CEO of US GOLD, comments about his reason for supporting this fundraiser: "I believe in the concept of instilling confidence, causing people to believe in themselves and to strive towards financial independence. Microlending exists for that purpose." Contest winners will be announced during the International Women in Mining Reception on March 3, 2009, at the Prospectors & Developers Association of Canada Convention in Toronto.
The major initiative, launched today by the Women in Mining (WIM) networks (www.women-in-mining.com) in Toronto and Vancouver, aims to raise $250,000 by March 2009 to benefit impoverished people in South Africa. WIM's latest corporate social responsibility initiative builds on its successful fundraising campaign for breast cancer research, raising over $232,000 in 2007 primarily from private donations and companies in the mining industry.
The 600 members of WIM are seeking donations to The Townships Project, a registered Canadian charity that supports microfinance institutions (MFIs) in township areas in South Africa.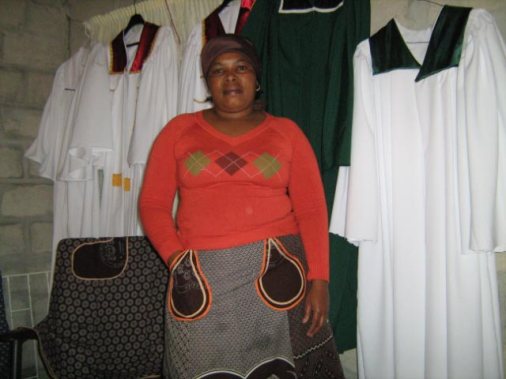 These MFIs help to break the cycle of poverty by making modest loans to entrepreneurs (primarily women) so they can operate self-sustaining small businesses. Under the leadership of CEO Martha Deacon, The Townships Project has been active since May 1999, ensuring that each $50 donated changes a life for the better forever. Examples of small businesses that have succeeded because of The Townships Project can be found at www.thetownshipsproject.org.
With a remarkably generous donation of $50,000 from Stephen Coates, who is CEO of Canadian coal miner Homeland Energy (www.homelandenergygroup.com), the WIM initiative is well on the way to reaching its ambitious goal of raising $250,000 to help the poor in South Africa. (See Mr. Coates' biography below.)
WIM is a powerful network of 300 women in Toronto and 300 in Vancouver who are associated with the mining industry. It includes engineers, geologists, lawyers, human resources professionals, recruiters, stockbrokers, investor relations consultants and students. There are WIM groups around the world, with total membership numbering in the thousands.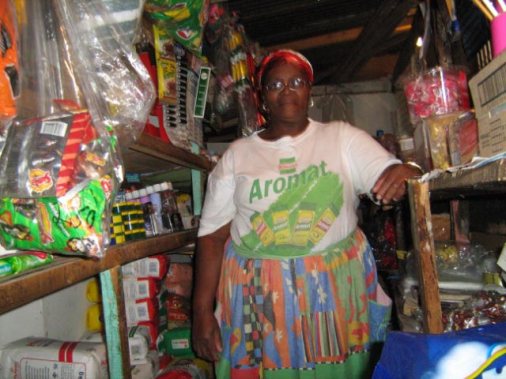 "People working in the mining industry are looking for opportunities to demonstrate our commitment to socially responsible development. The strong support last year from companies and individuals in our industry, for the Women in Mining teams in the Weekend to End Breast Cancer and the Run for the Cure, emboldened WIM to reach out internationally to those less fortunate," says Lynda Bloom, president & CEO of Halo Resources and WIM member.
For more information about Women in Mining and to donate to The Townships Project go to www.women-in-mining.com or contact the undersigned. For photos to accompany article, contact Lynda Bloom at lbloom@halores.com.
Lynda Bloom, President & CEO, Halo Resources, 416-917-7480, lbloom@halores.com
Cathy Hume, CEO, CHF Investor Relations 416-868-7079, ext. 231, cathy@chfir.com
Beth Kirkwood, Mountain Province Diamonds, 416-461-6009, info@women-in-mining.com
More about the Sponsors and Mining Moguls
Bio of Stephen Coates
Mr. Coates founded Homeland in 2004 and serves as its President and Chief Executive Officer, as well as Chairman of Homeland Uranium Inc. He is a graduate of King's College at the University of Western Ontario and has experience in government, investment management, communications and business development in the exploration and mining sectors.
Founder of Grove Communications Inc., Mr. Coates is an experienced consultant on strategic relationships, business development and communications to the junior mining sector. The first four years of his working career were spent as an investment manager with RBC Dominion Securities — Canada's largest investment bank. He has been a volunteer director of numerous service organizations and an active fundraiser. Mr. Coates is a director and advisor to several private and public companies.
Mr. Coates resides in London, England where he manages the day-to-day affairs of the Corporation. A key strength is his comfort in dealing with all levels of government, and his strength in developing key "in-country" relationships has been a valuable asset to Homeland.
 
Bio of Frank Giustra
Frank Giustra is an exclusive advisor to Endeavour Financial and as President and Chief Executive Officer of Fiore Financial brings invaluable global investment experience and relationships to Endeavour.
As President and later Chairman and Chief Executive Officer of Yorkton Securities in the 90s, he spearheaded equity investments of more than $3 billion in the international resource sector.
Subsequently, Mr. Giustra founded Lions Gate Entertainment, now one of the world's largest independent film companies. Recognizing the growing need for merchant banking services in the mining and minerals industries, Mr. Giustra joined Endeavour Financial as Chairman in 2001 and his vision and leadership led to the successful launch of numerous resource companies, including Wheaton River Minerals which was acquired by Goldcorp.
Mr. Giustra is a member of the board of trustees of the William J. Clinton Foundation and International Crisis Group and is a director of the Radcliffe Foundation.
In June 2007, Frank Giustra and Former President Bill Clinton launched the Clinton Giustra Sustainable Growth Initiative (CGSGI). The CGSGI will focus on alleviating poverty in the developing world in partnership with the global mining community.
 
Bio of Rob McEwen
 
Rob has been associated with the resource industry for 29 years. His career began in the investment industry, then in 1990 he stepped into the mining sector. Rob is the founder of Goldcorp Inc. (NYSE:GG TSX:G), where he took the company from a market capitalization of $50 million to over $10 billion. During this time Goldcorp's shares achieved an annual compounded growth rate of 31.26%.
Throughout Rob's career his efforts have been recognized with awards such as Canadian Business magazine's "Most Innovative CEO", The Northern Miner's "Mining Man of the Year", Ernst & Young's 2002 Ontario Entrepreneur of the Year Award and Prospectors and Developers Association of Canada (PDAC) Developer of the Year.
 
Bio of Eric Sprott
Eric Sprott has accumulated 35 years of experience in the investment industry. After earning his designation as a chartered accountant, Eric entered the investment industry as a research analyst at Merrill Lynch. In 1981, he founded Sprott Securities, which today is one of Canada's largest independently owned securities firms with offices in Toronto, Calgary and Montreal. After establishing Sprott Asset Management Inc. in December 2001 as a separate entity, Eric divested his entire ownership of Sprott Securities to its employees.
Eric's investment abilities are well represented in his track record in managing the Sprott Hedge Fund L.P., Sprott Hedge Fund L.P. II, Sprott Offshore Fund, Sprott Canadian Equity Fund, Sprott Energy Fund and Sprott Managed Accounts. In December 2004, the Sprott Hedge Fund L.P. was the winner of the Opportunistic Strategy Hedge Fund Award at the Canadian Investment Awards. In addition, the Sprott Offshore Fund, Ltd., won the 2006 MarHedge Annual Performance Award under the Canada-Based Manager category. Furthermore, in October 2006, Eric was the recipient of the 2006 Ernst & Young Entrepreneur of the Year Award (Financial Services) and the 2006 Ernst & Young Entrepreneur of the Year for Ontario. In December 2007, Eric was named Fund Manager of the Year by Investment Executive, a widely circulated publication for Canadian financial advisors.