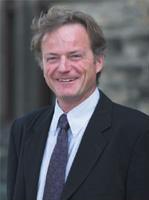 Paul Stothart is vice president, economic affairs of the Mining Association of Canada. He is responsible for advancing the industry's interests regarding federal tax, trade, investment, transport and energy issues.
For a number of reasons, natural resource development in the Canadian North is emerging as one of our country's most exciting economic policy issues. Climate change, the human resources gap, high mineral prices, potential economic benefits to aboriginal groups, northern sovereignty, and the efficiency of environmental review processes are among those national issues that are closely integrated with northern resources and that will influence the pace of development.
The relationship between natural resources and northern development has been hit and miss throughout Canada's history. It presently remains very unclear whether the necessary array of variables will fall into place, leading to a sustained boom in northern economic development, or whether key pieces will go missing and the full long-term economic potential will again be missed. In this sense, one could logically have either an optimistic or pessimistic take on future developments.
On the positive side, there are three general variables that should lend an air of optimism. First, the level of mineral exploration spending underway in northern Canada can best be described as staggering. Driven by historically high global mineral price levels, companies will spend some $440 million in the three northern territories on mineral exploration and deposit appraisal in 2007, up from $160 million five years earlier. Approximately one of every 20 dollars in mineral exploration worldwide is being spent in the three Canadian territories. Companies are seeking potential developments in uranium, diamonds, gold, and other minerals in northern Canada.
Second, the question of northern sovereignty has acquired a level of potency at the political level that it has not had in past years. The planting of a Russian flag on the polar seabed, multicountry disputes over the Lomonosov Ridge, Arctic expeditions by countries such as Denmark, and repeated questioning by the US of the sovereignty of the northern passage are among recent developments on this theme. Canadian announcements regarding acquiring three northern vessels and investment in a northern deep-sea port at Nanisivik, Nunavut, have added to the profile of this issue. Other federal parties in Ottawa are reading the winds of change and aiming to develop positions and policies on this front, so as to not cede political ground to the governing Conservatives. The net effect is likely to be greater federal priority and resource allocation towards northern development.
A third positive consideration relates to the significant strides made in recent years by Canadian businesses in the area of aboriginal relations. Partnership agreements providing the basis for mutually beneficial relations between business and aboriginal communities have become common practice in Canada – some 40 such socio-economic agreements have been signed in recent years.
These agreements, such as those seen in the diamonds sector, can bring employment, financial equity, social, supplier, and environmental benefits to the affected aboriginal communities. This business progress is mirrored in the Mining Association of Canada's Toward Sustainable Mining initiative, where a new framework regarding aboriginal relations has been accepted and performance measures are being developed.
Among the causes for pessimism, a key impediment to sustained economic development in northern Canada remains the scope, cost, and complexity of infrastructure development. The construction of resource development projects and the establishment of transportation routes in the North remains a costly undertaking. As one example, a Bathurst Inlet Road and Port proposal has been in play for several years as a possible method of accessing and transporting resources in the northern NWT and Nunavut. The economics of a number of gold, copper, zinc, and diamond mining opportunities, among others, could conceivably be enhanced through the existence of such infrastructure.
However, various incarnations of the project have been in discussion with the federal government for over five years and the proposed capital construction costs of $164 million could increase significantly if the project moves forward. It is evident that the local tax base of the three territories, with a total population of 100,000, could not come close to supporting these kinds of infrastructure expenditures, while those public funds coming from Ottawa could also be diverted towards other forms of infrastructure, such as air strips and defence/security investments.
Further infrastructure challenges are being seen in areas such as ice roads, where the effect of global warming is diminishing the reliability and seasonality of these routes. Diamond companies in the Lac de Gras region of the NWT, for example, can no longer depend upon the availability of a three-month ice road to facilitate their necessary construction and expansion activities.
Another infrastructure-related obstacle relates to the fact that Canadian governments have not been fulfilling their fundamental role of mapping the country and building modern databases of geosciences information. Annual investment in this area has fallen by 50 per cent between 1988 and 2007 at the federal level and by 55 per cent at the provincial government level. One illustrative consequence of this decline is that some 73 per cent of Nunavut is unmapped, or poorly mapped, and, at present investment levels, the first full mapping of the territory would not be finished for 80 years. Business requires quality geoscience information in order to improve the effectiveness of its exploration spending – governments are not doing their part in this regard.
Beyond infrastructure, a second main impediment to future resource development relates to the broader aboriginal And resource revenue sharing theme. As noted earlier, progress has been made in this area in recent years. However, Considerable uncertainty remains in a couple respects.
First, in response to recent court rulings, governments have not yet provided clarity regarding how they and industry should best accommodate aboriginal interests. This question has been further complicated through recent panel and board decisions that have drawn upon the less tangible "spiritual value" of certain geographic regions in making recommendations to government. As well, the prevalence of socio-economic benefit agreements between business and aboriginal groups has raised an open question as to the appropriate role of the federal government in sharing resource revenues. The question of what constitutes fair and proper sharing of resource revenues, and whether this
would best be delivered from the federal or territorial governments, remains far from adequately answered by the federal government. The existence of unsettled land claims adds a final layer of complexity affecting the development of northern resource projects, such as the proposed MacKenzie Valley natural gas pipeline.
If business, government, and aboriginal groups can collectively address these main obstacles over the coming months and years, then it seems likely that business investment in resource development will be able to help break the pattern of economic and social dependency on the South that has existed for so many decades in Canada's North. It will take some time to observe the evolution of this issue, before deciding whether one should be optimistic or pessimistic in this regard.
This article was original written in November, 2007