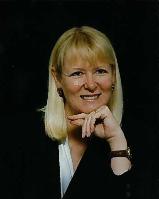 Marilyn Scales is a field editor for the Canadian Mining Journal, Canada's first mining publication. She is one of Canada's most senior mining commentators.
At the risk of being the bearer of even more bad news, I have been watching the world's mining industry react to the turmoil in global stock and money markets. Not only in Canada, but around the world companies big and small are conserving capital and cutting output.
Let us recap: Liberty Mines has placed its Redstone and McWatters nickel mines in Ontario on care-and maintenance. Breakwater has suspended mining at its Langlois base metals mine in Quebec and its Myra Falls base metal producer in British Columbia. Teck is paying particular attention to debt reduction. Capital budgets have been trimmed at Suncor's oil sands project in Alberta.
And the announcements just keep coming. It seems producers of all commodities and all parts of the world are announcing cutbacks.
Rio Tinto is slicing approximately 10% from its iron ore output in the Pilbara region of Western Australia.
BPH Billiton also expects to send fewer shiploads of iron ore to China next year.
Brazilian mining giant Vale will be slowing iron ore shipments to customers. Additionally, it has suspended a pre-feasibility study for a new bauxite and aluminum project in Ghana.
Alcoa, the US producer is cutting 15% or 350,000 tonnes of aluminum output due to softening demand.
Sadly for Sudbury, Ont., Xstrata Nickel has announced early closures for both its Craig and Thayer-Lindsley nickel mines. The 2,700-t/d Lindsley mine will cease operation by the end of January 2009, and the 5,500-t/d Craig mine will be put on care-and-maintenance in June 2009. Their output will be replaced from the Nickel Rim South and Fraser Morgan deposits now under development.
In Greenland, Crew Gold is putting suspending work at its Nalunaq gold mine by year end.
Merit Mining has been forced to reduce the scale of operations at its Greenwood gold mine in British Columbia. Forty-five jobs will be lost.
Newmont Mining has postponed a development decision on its Minas Conga copper-gold project in Peru. Likewise, the company has delayed the start of its Boddington gold mine, Australia's largest.
Toronto's Fronterra Copper has suspended mining at its Piedras Verdes mine mine Mexico, although leaching operations will continue.
Confident the long-term price will remain strong, Cameco Corp., the world largest uranium producer, has seen net earning fall substantially in the third quarter as the spot market prices deteriorate.
Thompson Creek Metals, despite planning to boost molybdenum output from its Endako mine in British Columbia, is postponing development of the Davidson project until economic conditions improve.
Freeport-McMoRan says its restart of the Climax moly mine has been deferred and production from the Henderson moly mine in Colorado will be curtailed 25%.
Toronto-based Arehada Mining has announced a temporary mine and plant shut down at its zinc-lead-silver operation in Inner Mongolia.
Xstrata Alloys is shutting down six of its South African furnaces to reduce ferrochrome production.
Canadian Natural Resources has put stages 3 and 4 of its Horizon oil sands expansion project on hold until the economy recovers.
The one sector that appears to be bucking the trend is potash. Perhaps people will fertilize their crops even if they can't buy new equipment to harvest them.
Two weeks ago we asked our readers about their plans to curtail spending. Although only 21 readers responded, none of them suggested that all spending will be postponed. About half of them said their budgets will be trimmed and 38% said the budget cutbacks will be severe. A lucky 10% forecast no change to their capital plans.