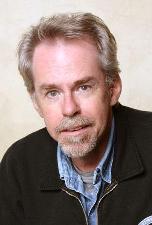 Mick Lowe was born in 1947 in Omaha, Nebraska.  He is a 1965 graduate of Lincoln Southeast High School.He emigrated to Canada in 1970, after attending the University of Nebraska- Lincoln for four years,majoring in history, English literature, and philosophy.  He also attended the University of Calgary from 1973 to 1974, before moving to Sudbury in 1974 where he became News Editor of Northern Life, Sudbury's community news weekly.       
From 1975 to 1988 he worked as a freelance journalist, becoming a frequent contributor to the Globe and   Mail. In1977 he became a staff reporter for CBC Radio News. when he helped to open the network's Northeastern OntarioNews Bureau
In 1978 Mick was the Founding Producer of the CBC's first radio morning show from Sudbury, Morning North. Shortly afterward he moved to Lisbon, Portugal where he resumed his freelance career for the Globe and Mail from Madrid and Lisbon. 
After publishing his first book, Conspiracy of Brothers: A True Story of Bikers, Murder and the Law Lowe became a Professor in the Print Journalism program at Cambrian College in Sudbury.  Mick published his second book One Woman Army: The Life and Times of Claire Culhane in 1992.
Three years later he became a regujar columnist for Northern Life, a time during which he published his third book, Premature Bonanza: Stand- off at Voisey's Bay, and he would continue making weekly contributions until 2002, when he became a communications consultant for the Northern Ontario School of Medicine. His column, On the Rock, won awards for "Best Column" in Ontario and North America. A father of two, he resides on the banks of the Vermilion River north of Sudbury.
Over the next few months, Republic of Mining.com will be posting many of Mick Lowe's previous columns due to their historical relevancy to Sudbury's mining history.