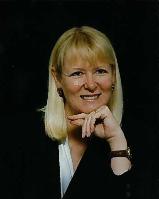 Marilyn Scales is a field editor for the Canadian Mining Journal, Canada's first mining publication. She is one of Canada's most senior mining commentators.
It seems like only yesterday pundits looked at the price of gold as it topped US$1,000 an ounce and predicted it could only go up. Actually it was seven months ago, near the middle of March 2008, and we all wish the price would return to that level. Instead, the mess in the global financial markets has for some reason made the U.S. dollar stronger and the price of gold dip to the $750/oz range.
Nonetheless, many Canadian juniors are pressing ahead with work at what they hope will someday be this country's next generation of profitable gold mines. Here is a sampling that have landed in my inbox during the last two weeks.
ALTO VENTURES of Vancouver sais drilling has begun on targets at its Mud Lake and Three Towers properties in the Beardmore-Geraldton Gold Belt in Ontario. High grades have been unearthed in the region in the past. (www.AltoVentures.com) WESCAN GOLDFIELDS of Saskatoon is earning a 50% interest in the Mud Lake project.
BRIGADIER GOLD of Toronto has extended the gold zone to more than 200 metres vertical depth at its Larder Lake project near Kirkland Lake, Ontario. The intersections were made beneath trenches in which visible gold was discovered in 2005. (www.BrigadierGold.com)
GARSON GOLD of Vancouver is encouraged by the near-surface, open pit potential of the Boundary zone at its former New Britannia mine near Snow Lake, Manitoba. Drilling earlier this year returned a grade of 15.66 g/t Au over 2.9 metres and 7.67 g/t over 7.22 metres. (www.GarsonGold.ca)
GOLDEN SHARE MINING of Montreal has entered into an option to acquire a 100% interest in the Pistol Lake gold property in northwest Ontario. The property is located in the Shebadowan Greenstone Belt. (www.GoldenShare.ca)
GOLDSTAKE EXPLORATIONS of Toronto reported the most recent assays from the Instant Pond zone on its Clay property in northeast Ontario. Hole No.11 intersected 13 intervals of gold mineralization including 17.0 g/t over 0.47 metres and 16.25 g/t over 0.25 metres. (www.Goldstake.com)
GRANDE PORTAGE RESOURCES of Vancouver has intersected 2.46 metres grading 12.84 g/t Au plus silver, lead and zinc values from quartz veins on its Pass property near Smithers, B.C. (www.GrandePortage.com)
KAMINAK GOLD and TERRAX MINERALS of Vancouver have recent assays from the Needle gold property in Nunavut. The best intersection was 2.47 g/t Au over 3.25 metres. TerraX is earning 60% of the project from Kaminak (www.Kaminak.com).
RUBICON MINERALS of Toronto is pleased with the results of its drilling program at the Phoenix gold property near Red Lake, Ontario. Step out drilling extended the gold mineralization both laterally and at depth with assays including 41.9 g/t Au over 2.2 metres and 54.9 g/t over 0.5 metres. Drilling continues. (www.RubiconMinerals.com)
TEMEX RESOURCES of Toronto is drilling at the former Hallnor gold mine in Timmins, Ontario, to test the undeveloped extensions of the Lower Hallnor 11 and 19 high-grade vein systems. Temex can earn a 60% interest from PORCUPINE GOLD MINES, a subsidiary of GOLDCORP. Temex also reported that a gold boulder from its Latchford project (near the town of the same name in Ontario) assayed in excess of 6,200 g/t Au. (www.TemexCorp.com)
UNDERWORLD RESOURCES of Vancouver has discovered two separate, shallow-dipping, near surface gold zones at its White Gold property in the Yukon. The Golden Saddle and Arc zones are both open in multiple directions. They lie within the Tintina Gold Belt, 30 km from Dawson. (www.UnderworldResources.com)
So there we have it. Junior gold companies have been exploring Canada in large numbers. Now that money is more difficult to raise and the price of gold slipping, it remains to be see whether they can maintain this pace of work.