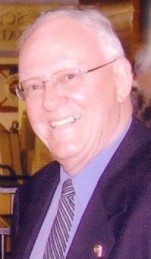 The Dark Days for the British Columbia mining industry began in 1991 with the election of a New Democratic Party government. The introduction of intolerable tax levels eventual led in some instances to mining companies paying 103 per cent taxes on income.
It led to 10 years of stagnation. Money, jobs and people fled the province. The question that mining people in Ontario are asking these days is whether that could happen here.
The lesson of B.C. should be enough for a provincial government to be careful in its handling of an industry that is cyclical in nature and dependent on economic factors largely beyond its control. It seems politicians find certain elementary facts hard to accept.
The Canadian mining industry operates in an environment where prices and demand are determined elsewhere. Commodity prices are not set in Canada.
Payment is in U.S. dollars and therefore the monetary policies of our giant neighbour to the south are more important than those under the control of Queen's Park or even Ottawa.
Another fact politicians do their best to ignore is that their ability to help an industry is limited because of the nature of world trade. Their ability to harm an industry, however, is unlimited.
One merely has to look at the devastated forest products sector in Canada to realize government as an institution is not designed to solve problems originating outside its boundaries.
The first indication that the Liberal government of Dalton McGuinty does not understand one of the province's important industries came last year when it imposed a new, special tax on diamond mines.
The announcement literally came out of the blue, catching the province's one diamond mine about to go into production totally by surprise.
That De Beers Canada is a part of the De Beers Group that handles nearly 50 per cent of the world's supply by value of rough diamonds (and therefore McGuinty believed is able to pay) was the obvious reason for the special tax.
Negotiations after the fact led to a slight change in the tax but as far as most mining people were concerned, a warning had been sounded.
This was a government that acted with narrow self interest and a lack of appreciation of the nature of mining.
A second surprise announcement by the premier on July 14 this year has led to fear throughout the ranks of both the exploration and producing mineral companies, not to forget the investment community.
It was not that the Ontario Mining Act (OMA) would be reviewed and fundamental changes made; it had been long expected under this government.
No, it was the news that Aboriginal groups would share in the benefits from mining and forestry developments.
His exact words on July 14 were: "We will create a new system of Resource Benefits Sharing and we will consult with Aboriginal communities immediately on ways to provide greater economic benefit to Aboriginal communities from resource development. This fall, we will provide details on a down payment to be made by the Ontario government towards Resource Benefits Sharing."
The premier has not elaborated on this announcement and all efforts since then to receive clarification have failed. The mining industry is praying, aloud and in public, that there will not be a new tax on it but rather a sharing of the income that Queen's Park now takes from it.
Money is portable. It owes allegiance to no political philosophy and to no individual nation.
The geologists, geophysists, technologists and even prospectors go where work is available. The expertise of Canadian mining people is recognized around the world and lots of work is available, not even necessarily in Canada.
The Toronto Stock Exchange is where the majority of the world's mining companies raise funds but little of this money is spent in Canada.
Money and people could desert this province as quickly as it did in 1991-2001 from B. C.
One fact McGuinty should keep in mind as he enjoys his second majority government is that the B.C. NDP also had a second win at the polls, in 1996, but with the provincial economy in tatters, the voters in 2001 reduced it from 39 seats to just two and elected 77 Liberals.
In Ontario, the forestry industry is sick, the manufacturing sector is shedding jobs quicker than a moose losing hair in springtime and tourism is also in the dumps.
Today, the one strong industry in this province is mining but the premier has created uncertainty when long-term certainty is not just required but absolutely necessary.
The premier has also promised to protect more than 225,000 square kilometres or more than half the Northern Boreal Forest but it will be 10 to 15 years before mining will know which areas will be barred to exploration and development..
Northern Development and Mines Minister Michael Gravelle is trying to reduce the fear the premier has created.
He told Canadian Press the consultation process on OMA changes was moving forward "in a very positive way," adding that the government wasn't looking to alienate mining investment by listening to the needs of environmental groups and First Nations.
Despite his skill at side stepping the issues being raised at the five public meetings on the OMA, Gravelle didn't (or more likely couldn't) answer the key question: where will the funds for First Nations come from?
All the soothing words out of Queen's Park since July 14 still leaves the mining community apprehensive at the speed of the consultative process.
All the talking will end by Oct. 15 and the government hopes to put legislation before the Legislature and get it passed into law before Christmas.
Of course, the devil is always in the rules and regulations drafted by nameless, faceless bureaucrats and they won't be known until "later next year," according to Gravelle.
This man pretends to have a grasp of the role of mining in the provincial economy but one has to wonder if his loyalty to the party and to the premier is more important to him than his responsibility to the residents of Ontario.
Let us remind him of his own words as written in his document – Modernizing Ontario's Mining Act: Finding A Balance Discussion Paper.
Ontario is Canada's largest producer of minerals, accounting for 28 per cent of the nation's total in 2007, at an approximate value of $10.7 billion.
Exploration spending is expected to exceed $625 million this year. The mining sector employs 100,000 Ontarians directly and indirectly. The average weekly earnings of the mining sector are 50 per cent higher than any of Ontario's other industrial sectors.
Toronto is the international financial centre for the mining industry. This year, the Toronto Stock Exchange is listing more than 1,400 mining issuers at a market value of $380 billion. That's more than half of the world's public mining issuers and more than any other exchange in the world. Toronto is also home to around 400 mining and exploration companies and 260 mining-related companies.
We could go on and on but we know McGuinty is not interested in facts; he has his mind made up and eventually will drop the second shoe.