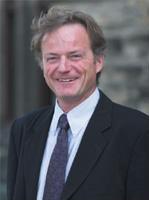 Paul Stothart is vice president, economic affairs of the Mining Association of Canada. He is responsible for advancing the industry's interests regarding federal tax, trade, investment, transport and energy issues.
The mining industry's fundamental importance to the Canadian economy actually predates Confederation. The fact that the Geological Survey of Canada was founded in 1842, a full quarter century before Confederation, speaks volumes about the role that mining has played throughout Canadian history. To this day, the industry remains the backbone of over 100 communities, including larger communities such as Sudbury, Flin Flon, Thompson, Timmins, and Trail.
The industry's presence also extends well beyond the mine site to include smelters, refineries, and semi-fabrication operations – defined broadly the industry employs almost 400,000 Canadians. In the larger urban setting, the industry is important to the financial and legal community in Toronto, and features an exploration cluster in Vancouver, and research and headoffice activity in Montreal, among other examples. Beyond this, several thousand supplier firms provide engineering, environmental, transportation, and other expertise to the industry. Internationally, companies funded on the Toronto Stock Exchange have over 4,000 mining projects in play in foreign countries, and Canadian mining firms have some $50 billion in direct investment abroad.
This broader circle of economic activity reflects the strong base of proven and probable Canadian mineral reserves that has existed throughout our history. Canada has traditionally featured large reserves of nickel, copper, zinc, silver, uranium, and gold, among others, and has produced, added value, and sold these products on world markets for decades.
Historically, large mineral deposits in Ontario, Quebec, Manitoba, British Columbia, and other regions have led to the establishment or growth of smelters, refineries, railroads, ports, financing, and services in these regions.
Within this context, the fact that Canadian levels of reserves in key minerals have declined over recent decades presents a very troubling reality for our national economy. As detailed in the Natural Resources Canada data in the table, reserves of copper, zinc, nickel, lead, and silver have generally declined by 50 to 90 per cent over the past quarter century. At current rates of production, Canada has around six years of lead reserves remaining, seven years of zinc, and 11 years of copper.
In line with these declining reserves, Canadian smelters and refineries have turned increasingly towards imported raw materials, to the extent that Canadian imports of base metal concentrates now exceed exports. Imports of metals/ores have increased from $15 billion in 2001 to $24 billion in 2005.
Given relatively high Canadian smelter costs for other inputs such as labour and energy, this import-dependent model (with the associated transportation costs) presents serious viability challenges over the long term. In this sense, it is imperative that Canada invests in successful domestic exploration programs in the aim of rebuilding our mineral reserve levels and, thus, future production levels.
An increased level of private sector exploration and government sector geoscience investment over a sustained period of time is required to address this challenge. This speaks to two actions that should be commenced by the federal government via Budget 2007.
First, the government should commit to funding the 10-year, $25 million per year Canadian Geological Mapping Strategy program. Over the past 15 years, Canada's governments have slashed their investment in geological mapping by 50 per cent, despite the fact that this is a core public- good responsibility of government.
Today, we are dealing with the effects of these cuts. One interesting example is that 73 per cent of Nunavut has inadequate geological maps and, at present spending, around 80 years would be needed to complete a geological mapping of the territory. Given such a weak foundation of data, private companies will not be able to undertake effective exploration programs. In view of the high level of interest in diamonds, uranium, and other northern resources, one must question the logic or public good served by this pattern. Questions of national sovereignty in the North are also raised by this under-investment.
Second, the federal government should broaden the definition of the Canadian Exploration Expense (CEE) category of the Income Tax Act. There is presently a tax bias within the Canadian system towards encouraging greenfield exploration and discouraging exploration in the proximity of existing mines – these tax signals discourage exploration in the exact areas where prospectivity is greatest. There are a couple of adjustments that should be made to the CEE definition in order to help address the reserves crisis.
Federal government action in these two areas in Budget '07 would contribute to the sustained investment of billions of dollars in exploration and to related capital investment, project development, engineering, financing, and other activities. The Mining Association of Canada
has provided further detail around these points in our pre-budget submission and in a recent appearance before the Finance Committee of Parliament, as well as through other submissions.
This article was originally published in February 2007
Canadian reserves of selected metals
(thousand tonnes, except silver and gold in tonnes)
Year   Copper   Nickel  Lead         Zinc           Molyb        Silver        Gold
1980   16,714    8,348     9,637      27,742       551            33,804      826
1985   14,201    7,041     8,503      24,553      331             29,442     1,373
1990   11,261    5,776     5,643      17,847       198             20,102     1,542
1995   9,250      5,832     3,660      14,712      129              19,073     1,540
2000   7,419      4,782     1,315       8,876          97              13,919     1,142
2003   6,176      4,303     749          6,251          78                9,245     1,042
2004   5,546      3,846     667          5,299         80                6,568        787
2005   6,589      3,960     552         5,063          95               6,684        958