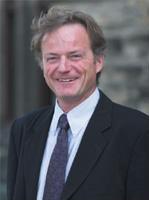 Paul Stothart is vice president, economic affairs of the Mining Association of Canada. He is responsible for advancing the industry's interests regarding federal tax, trade, investment, transport and energy issues.
In a recent column, I noted that China remains the prime driver of world mineral prices. In building a domestic infrastructure for 1.3 billion people, while expanding its role as the world's factory, China simply cannot meet its burgeoning demand for copper, zinc, nickel, and other raw materials. In response to this growing gap, China now imports $100 billion worth of base metals annually, buying 25 per cent of the world's supply today versus a 5 per cent share in the 1980s. As a specific example, China's share of world consumption of zinc has tripled from 10 to 28 per cent in a mere decade, while the US share has fallen from 16 to 10 per cent.
This dramatic growth in raw material demand is one of the central factors leading to a second, equally significant development; namely that China is becoming an important catalyst to the growth of Africa—a continent that offers untapped raw material supply and market demand potential. In decades past, few observers of global economic development would have envisioned the emergence of such a linkage. Few thought beyond the traditional model, where aid flows from the west would supposedly some day pull Africa to a more advanced state of development.
The growing linkages between Africa and China are being seen in trade, investment, and diplomatic channels. Overall, trade between China and Africa has increased four-fold from $10 billion in 2000 to $40 billion in 2005. Africa has become China's leading source of imported oil, with Angola being its single largest supplier and Sudan, Nigeria, and Gabon also becoming major partners.
In early 2007, the state-owned Chinese energy company CNOOC announced that it would invest US$ 2.3 billion in an offshore Nigerian oil field. In the case of Angola, China has provided a US$2 billion package of loans and aid that includes funds for Chinese companies to build railroads, schools, roads and bridges, hospitals, and fibreoptic networks. Angola has consequently turned away from interacting with the World Bank and the International Monetary Fund. In electricity, China has established linkages with South Africa's nuclear power program, and has built power stations in Angola, Zambia, and Zimbabwe. In minerals, Chinese firms have invested in mining operations in Zambia and the Democratic Republic of Congo, and have acquired the rights to mine gold and uranium in Zimbabwe.
This African-Chinese economic relationship will continue to grow – for example, it is projected that China will depend on imported oil for 45 per cent of its energy needs in 2045 (versus being a net oil exporter as recently as 1993). This will necessitate increased investment in Africa. Gauging the scale of this relationship can be difficult, as the transactions generally lack transparency and public profile.
A common thread running through many of these interactions is that of the bilateral state-to-state nature of the relationship. China is pursuing its objectives in Africa through high-priority state policy, often focusing its economic efforts on states (Angola, Sudan, Zimbabwe, Gabon, DRC) that are authoritarian, interventionist, and inward. These states arguably prefer credits from China, so as to avoid the demands and complications associated with dealing with western or IMF entities.
In diplomatic channels, the exchange of political leaders between the two regions is being accorded the highest priority. Beijing supports peacekeeping operations in several African countries, while supplying arms to regimes such as Sudan and Zimbabwe. In recent years,
China has cancelled $10 billion in bilateral debt from African countries. Chinese teachers and doctors are flowing to Africa, while African civil servants and military personnel are being trained in China. Large numbers (likely in the tens of thousands) of African students are being educated in China. In its eyes, one benefit of this strengthened diplomatic and economic relationship is that China consolidates its position as "leader" of the developing nations, thereby enhancing its influence and support at the UN, IMF, and other multilateral institutions (and with the added side-benefit of further marginalizing Taiwan).
There is no uniform lens through which to interpret the growth in the China-Africa relationship. Some analysts view the Chinese presence as welcome —as offering capital and expertise —and in some cases a willingness to develop projects such as mines that western investors may view as too risky or of marginal profitability. The roads, bridges, and dams built by Chinese firms are described as low cost and good quality, and are completed in a fraction of the time such projects generally require in Africa. The tied credit lines being offered by China are described as being no different than those extended to South Korea, Taiwan, and China by Japan following the Second World War – credits that were tied to Japanese construction and other services. As well, the lack of transparency around many China-Africa transactions is viewed as being no different than a secretive $2.4 billion loan recently provided to Angola by Barclays and some other private banks.
From the opposite perspective, some Africa analysts see the growing relationship between Africa and China as offering primarily negative consequences, with inadequate attention to good governance, human rights, and democratic reform, a willingness to pay bribes, a comfort with authoritarian regimes, and a mutual desire to remove the World Bank and IMF from the financing equation.
Within Africa itself, countries such as South Africa are concerned about the effect of cheap imported consumer goods and the practice of China bringing its own workers to Africa, as well as Beijing's lack of commitment to transparent governance. Sudan and Zimbabwe, in contrast,
welcome China's investment, products, and support against the west in the Security Council and other institutions.
What is evident is that the growing economic and diplomatic bond between China and Africa will affect all major mining countries that are engaged in the global battle to secure end-markets and raw material supply channels. Canadian mining firms and value-added manufacturing firms will be increasingly affected by this trend.