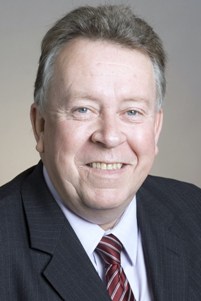 MODERNIZING ONTARIO'S MINING ACT
September 8, 2008
CHECK AGAINST DELIVERY
Good evening, ladies and gentlemen and thank you.
Thank you for taking the time to participate in this consultation.
And thank you for your interest in helping my ministry undertake this next important, indeed historic stage in our government's commitment to modernize Ontario's Mining Act.
Historic because together we have the opportunity to ensure this legislation promotes sustainable development that benefits all Ontarians.
As Canada's largest producer of minerals, Ontario accounted for 28 per cent of the national total in 2007, at an approximate value of $10.7 billion. 
The fact is our mineral sector is a powerhouse that employs tens of thousands of people and pumps millions into the economy.
Our government understands this and we're proud to stand shoulder to shoulder with the world's leading mining jurisdictions.
   
We also believe that mining holds tremendous potential, especially for the province's northern, rural and Aboriginal communities. 
We want the industry to be competitive, vibrant and prosperous.
But we want to ensure this potential and this prosperity is developed in a way that respects communities.
In short, our task is to find a balance – and this is where we need your help.
In announcing Ontario's Far North Planning initiative on July 14, 2008, Premier Dalton McGuinty spoke of finding the balance between conservation and development.
He said we would modernize the way mining companies stake and explore their claims to be more respectful of private land owners and Aboriginal communities.
And that exploration and mine development should only take place following early consultation and accommodation with Aboriginal communities.
 
I think few would disagree with these goals.
In fact many exploration and mining companies have already adopted "best practices" in corporate social responsibility.  They are determined to deal fairly and respectfully with their First Nation and Métis neighbours.
Their commitment is reflected in the growing number of agreements and partnerships we see today.  Industry and Aboriginal communities are working together…to the benefit of all Ontarians. 
By modernizing the Mining Act, we can build on these efforts.
We can also build on the good work done over the past two years.
Since the March 2006 introduction of Ontario's Mineral Development Strategy – itself the product of province-wide dialogue – we have been working to construct a framework of consensus around mineral sector activities regulated under the Mining Act.
We've been gathering input through our ongoing discussions regarding an Aboriginal Consultation Approach for Mineral Sector Activities, and through the Environmental Bill of Rights Registry posting on surface and mineral rights issues.
We've also heard, through preliminary discussions on the Northern Growth Plan, about the importance of mining to Northern Ontario.
Now, during this stage of the Mining Act modernization process, we are broadening our consultation efforts across the province.
Today is one in a series of public and stakeholder meetings that have been taking place across the province this summer.
  
On August 11, we launched our two-month consultation in Timmins and posted our discussion paper for comment on the Environmental Bill of Rights Registry and on the ministry's web site. 
Since then, we have met with a wide range of stakeholders and talked with people in Sudbury, Thunder Bay and Kingston. 
 
My ministry will also be reaching out to First Nation and Métis communities for their input.
We will seek input from each community through community members, leadership and political and territorial organizations.
We will also hold targeted discussions with the mines and minerals industry.
To date, almost 600 people have taken the time to offer us their thoughts and suggestions on a modernized Mining Act – either in person, at sessions like this one, or in writing. 
We have heard concerns about the pace of this consultation process…that it's too fast…that there is too little time to fully consider all the complexities involved.
I understand the nervousness some of you might feel, and I recognize the size of the job we are undertaking.  However, we should remember that our current work builds upon more than two years of extensive discussion and collaboration.
We are working from good ground as we move forward.
In addition, we are focusing our consultations on five critical policy issues:
• The mineral tenure system and security of investment
• Aboriginal rights and interests related to mining development
• Regulatory processes for exploration activities on Crown Land
• Land use planning in Ontario's Far North, and
• Potential approaches to address mineral rights and surface rights issues.
By focusing on these areas, we can continue to support a strong, vibrant Ontario mining industry, while at the same time ensuring the best of modern practices and appropriate consideration for Aboriginal rights and interests. 
We can achieve the balance that we are striving for.
The consultation period includes a number of ways for people to provide their input.   We have worked hard to make sure that you will have ample opportunity to make your views known.
We hope to have all discussions complete and feedback gathered by October 15 so that we can introduce legislation in the upcoming session.  If the legislation is passed, new rules could be in place next year.
It is important that we bring these changes forward in a timely way so that we can provide much needed certainty and clarity for industry, communities and residents.
Some themes are beginning to emerge.
Industry in particular has said they do not want a protracted process.
During these discussions, industry has also spoken of its concerns around security of mineral tenure, its support for a healthy investment climate and the need for clarity on consultation requirements.  
First Nation and Métis participants have told us of capacity issues in their communities.  We have heard that government support will be needed if Aboriginal communities are to be properly equipped for consultation.
In southern Ontario, we have heard suggestions on ways to mitigate conflict between private surface rights and mining rights, including calls to reunify surface and mining rights.  Southern Ontario participants have also raised concerns about uranium exploration and mining.  
Those are only some of the themes we have heard in the sessions leading up to today. 
All this input is useful and helpful to us. 
These open discussions also give us – a diverse group of government people, industry representatives, First Nations leaders, landholders, environmental groups and interested members of the public – an opportunity to share information and ideas.
We have heard from session participants that they too appreciate this opportunity.
By coming together like this, engaging with each other and learning about our different perspectives, we are helping move our discussions forward, toward the balance we seek. 
I look forward to receiving your comments tonight, and I can promise you that my ministry will listen very carefully to what you say.
We will listen and we will gather input and we will carefully consider each and every comment we receive.
And if you feel you didn't get the opportunity to share all your ideas or concerns today, then please write them down and send them in to us.
Your participation is important, it matters and it will make a difference.
I thank you sincerely for taking the time to read the discussion paper and for coming out today to make a difference.