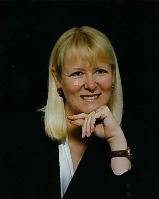 Marilyn Scales is a field editor for the Canadian Mining Journal, Canada's first mining publication.
The mining industry has made great strides toward establishing workplaces that are safe and healthy for employees. We almost take for granted our computer-assisted, automated and equipment-enabled jobs. For many in the mining and exploration sectors, helicopters are the only transportation that can reach remote locations. For some a trip on a "chopper" is as routine as tying on their boots.
But sometimes technology lets us down. The technology that allows modern helicopter to fly so that drill crews can reach remote sites failed last week, and people died.
One crash happened near Alice Arm about 150 km north of Prince Rupert, B.C. Four passengers lost their lives. Dead are the pilot David Jeffrey Reid of Sidney, B.C., two employees of Bodnar Drilling, Walter Bodnar and his nephew Nicholas Bodnar (both of Rose du Lac, Manitoba). Also killed was a prospector, Frank Moehling of Calgary. They were headed to the Homestake Ridge property belonging to Bravo Ventures.
The Hughes MB500 helicopter that went down on Aug. 6 belonged to Prism Helicopters of Pitt Meadows, B.C. It was chartered by Vancouver's Bravo Venture Group that is testing its Homestake Ridge copper-gold property.
As if one fatal helicopter accident were not enough, a second copter headed to a mining camp near Carmacks, Yukon, crashed shortly after takeoff on Aug. 10. The pilot, Richard James Wood of Merritt, B.C., was killed. A veteran pilot with 30 years of experience, he was reportedly on his way to pick up a crew of geologists. The Bell 206 Jetranger was owned by Trans North Turbo Air of Whitehorse, Yukon.
Two such incidents so close together saddens everyone and gives me pause. I think so often we take modern technology for granted, that we are surprised when it fails. The crashes underline the fact that the mineral industry can be dangerous to employees, no matter how careful they are doing their jobs. For my money, I'd rather have my crews home safely than leave someone dead at the site of the North's highest-grade discovery.
The CMJ staff extends our condolences to the families of the men who lost their lives.