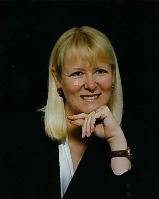 Marilyn Scales is a field editor for the Canadian Mining Journal, Canada's first mining publication.
We have all heard that "timing is everything", and that truism applies as much to mine development as to anything. It seems that there is a growing number of new mines planned in Canada just as analysts warn of major corrections in commodities prices.
Softer prices are a result of a strengthening U.S. dollar, according to analysts. Oil prices have dropped to a three-month low, if one considers $119/bbl to be low. Perhaps it is compared to $140/bbl. The much-anticipated $1,000/oz threshold for gold was topped only three days in March 2008. The price of the yellow metal has been bouncing up and down since then from $850 to $990, averaging $900 so far in August. Copper has fallen from its high of over $4.00/lb in June this year back to approximately $3.50, and the pundits predict further losses. The zinc price is continuing to slide from its late 2006 high of slightly over $2.00/lb to under $1.00. Nickel reached a high of $24.00/lb in the first half of 2007, but it, too, is giving up ground, finishing June 2008 in the $8.00 neighbourhood. Analysts are beginning to say that even potash prices have peaked. And so it goes.
All of us mining industry watchers know this is a cyclical sector. Five years of rising prices have spurred exploration efforts around the world and across Canada. Many would-be miners want to cash in on the boom. The question becomes how many of them can do that before prices soften to the point that projects are once again shelved?
Vancouver-headquartered CANADIAN ZINC CORP. is moving toward production at its Prairie Creek zinc-lead-silver project in the Northwest Territories. This is the property that rode the inflated silver prices manipulated by the Hunt brothers of Texas in the early 1980s. Underground development was carried out and the surface facilities were nearly 95% complete in May 1982 when the owner went bankrupt. Canadian Zinc has its land use permit , and it has applied for a water licence. Most recently the company has signed a memorandum of understanding (MOU) with Parks Canada in which they pledge to act collaboratively in the matter of getting Prairie Creek to production and expanding the Nahanni National Park. (www.CanadianZinc.com)
GRANDE CACHE COAL of Calgary has applied to re-establish surface mines in the area of the No.12 South A mine. The deposit was mined by a previous operator, but Grande Cache is going after deeper seams within the original pit outline thanks to the high price of metallurgical coal. The company plans to recover 3.6 million tonnes of coal during the first four years (Phase 1 mining) of the project. A truck-and-shovel operation is planned using existing infrastructure. (www.GCCoal.com)
MICREX DEVELOPMENT of Edmonton has finalized a production finance facility for its St. Charles magnetite deposit in the Saguenay/Lac St-Jean region of Quebec. The company says it has all the necessary equipment and permitting in place, and production will begin this fall. Micrex will supply industrial-use magnetite as specified by individual customers via the St. Lawrence Seaway or from a railhead at nearby Chicoutimi. Some samples of the ore assayed as high as 65% magnetite and 27.8% TiO2. (www.MixCorp.com/stcharles.htm)
The Mackenzie Valley Land and Water Board has issued a Type 1 land use permit to Blaine, Washington's TAMERLANE VENTURES for the Pine Point project in the Northwest Territories. The former Pine Point zinc-lead mine, operated by Cominco from 1964 to 1987, was the largest of its kind in Canada. Tamerlane intends to sink a vertical shaft to the R190 orebody and install a vertical conveyor instead of a hoist to transport ore to the surface. A area around the workings will be frozen to control groundwater inflow. A dense media separation (DMS) circuit will be constructed to upgrade low-grade ore. Tamerlane has arranged a US$40 million financing for construction and development. (www.TamerlaneVentures.com)
The four projects noted here probably have varying probabilities of success. But the faster they move the better able they will be to profit from strong metal prices.