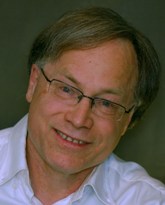 Dr. David Robinson is an economist at Laurentian University in Sudbury, Canada. Sudbury Mining Solutions Journal showcases the mining expertise of North Bay, Timmins and Sudbury.
Knowing how things work used to be the key to industrial success. Today, you have to know how things change. At the national level and in industry, innovation is the secret ingredient for success. Countries that innovate will grow wealthy. Companies with the best methods and the best technologies will grow. That's the new gospel.
That's why governments are looking for the magic policy to accelerate innovation and commercialization of new technologies. That's why the mining supply and service sector is the key to the future of mining.
 There has been a flood of research on innovation systems. Researchers have focused on the ends of the supply chain – on research institutions and final users. Acting on that research, policy makers created a Centre for Excellence in Mining Innovation (CEMI) at Laurentian University to bring mining companies and university researchers together.
More recently, attention has focused on the problem of getting inventions out of the lab. Canada, like many countries, began to look for ways to promote commercialization.
In mining, there is already a powerful innovation and commercialization system. The mining supply and service sector is in the business of supplying solutions to companies in the mining industry. From invention through to on-site support, innovation flows to mining through supply and service firms.
Powerful economic forces push supply and service firms toward innovation. They have to improve their products to remain competitive. To sell their products, they have to have detailed knowledge of current products and customers' needs. There is a constant flow of knowledge up and down the supply chain.
Suppliers employ skilled workers who have the special practical skills needed to make new products work. These suppliers are perfectly placed to introduce small innovations with very little risk. If they create a new technique or a new product, they are in a position to market a new product.
End users increasingly rely on their suppliers for innovation. There is such a vast range of highly specialized technology available that companies simply can't keep up. Most don't even try. According to a recent study for the Massachusetts Institute of Technology (MIT), many companies that once did their own research now try to reduce the risk and cost of innovation by outsourcing parts of the innovation process.
Innovation in the mining sector is increasingly concentrated in the firms that supply the industry. The process is especially obvious in Sudbury with its enormous concentration of mining supply firms. Suppliers are creating technology, adapting it for special purposes, and providing the support to keep it running. Sudbury's supply companies are the main players in the innovation supply chain.
Public investment in innovation for the mining sector should focus on supply companies.  Improving a system that works is cheaper and more reliable than building a new one.  It makes little sense to subsidize innovation for foreign–owned mining companies when there are hundreds of domestic supply firms with strong links to other industries in Canada already creating new products and bringing them to market.
Policy makers have tended to ignore the supply sector. The main reason is that the big mining companies and the universities have big voices. The minister of Northern Development and Mines can sit down with CVRD Inco or Laurentian University and talk about what they need.
The mining supply sector, on the other hand, is so diverse that it is almost invisible. Even government statisticians can't see it. Under the North American Industrial Classification System (NAICS), there is no mining supply industry. Mining suppliers are shoved into at least 15 different NAICS groups. The result is a statistical Catch 22: no one collects data on the mining supply and service sector, so no one can use the data to show how important the suppliers are to the mining industry or to the country.
The voiceless and invisible mining supply sector became more visible when the Sudbury Area Mining Supply and Service Association was born.  Now we are beginning to see that these are the firms responsible for the creativity that the mining industry depends on.