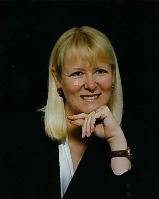 Marilyn Scales is a field editor for the Canadian Mining Journal, Canada's first mining publication.
On July 14, Ontario Premier Dalton McGuinty announced plans to protect at least 225,000 km² of the boreal forest in Northern Ontario. "Protect" will mean permanently removing the declared area from mineral exploration, mining and forestry.
The Northern Boreal forest covers 43% of Ontario's land mass, an area 1.5 times the size of the Maritime provinces. The forest is home to only 24,000 people in 36 communities. (No mention has been made as to whether or not these people had a say in the decision). The forest supports more than 200 species of animals, including polar bears, wolverines and caribou, some of which are threatened or endangered.
McGuinty is touting the plan as a means of reducing climate change. The government claims that the boreal region absorbs 12.5 million tonnes of carbon dioxide annually from the atmosphere. Therefore, the trees must be protected or global warming will accelerate. By waving the holy grail of global warming, the premier has ensured that every non-governmental environmental group will follow vociferously in his wake.
The decision is a blow to northern communities. Reports in the "Timmins Daily Press" indicate that citizens of that community were not consulted prior to the announcement. The local mayor and mining industry executives interviewed for the article expressed grave concerns that this is disastrous for the provincial economy.
The area affected is north of the 51st parallel. It includes DE BEERS' new Victor diamond mine and the very rich Red Lake gold mines belonging to GOLDCORP.
McGuinty also said his government will amend the Mining Act to give aboriginal communities and private property owners more say in exploration and development. As far as consultations with First Nations is concerned, the Ontario government is belatedly trying to bring the two sides to the table. All responsible members of the mineral industry have been consulting with and defining benefits for Aboriginal communities for several years. Our industry is ahead of the curve on this issue with perhaps one exception: the ongoing friction between PLATINEX, the provincial government, and the Kitchenuhmaykoosib Inninuwug (KI).
Later this year the Ontario government hopes to engage Aboriginal communities, other northerners, the resource sector, and the scientific community to begin creating a framework for its Far North Plan. The process could take 10 to 15 years.
"Our plan will ensure that mining potential across the province is developed in a sustainable way that benefits and respects communities," McGuinty told his audience earlier this week. "We will ensure that our mining industry remains strong, but we also need to modernize the way mining companies take and explore their claims to be more respectful of private land owners and Aboriginal communities."
Despite the premier's kind words, the mining industry is once again undervalued and unwanted in the province.