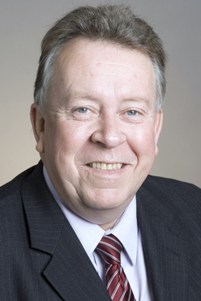 The Honourable Michael Gravelle, Ontario Minister of Northern Development and Mines, gave this speech at the Ontario Mining Association (OMA) conference in Windsor, Ontario on June 10, 2008.
It is great to be back in beautiful Windsor, Ontario –The City of Roses.  My Cabinet colleagues Dwight Duncan and Sandra Pupatello, who represent local ridings, never tire of singing the praises of this community – and I can see why.
I know that my colleague, Sandra Pupatello had a chance to speak to you last night regarding initiatives that are being undertaken by her Ministry to help boost the competitiveness of both the mining industry in Ontario as well as the Ontario economy as a whole – initiatives that are important to ensuring future prosperity in our province.
Windsor is acclaimed as Canada's automotive capital. It is also is home to the Hiram Walkers Canadian Club whisky plant.
And while great automobiles and fine beverages may have a special place in our collective hearts, I, as Minister of Northern Development and Mines, also like to think of Windsor as one of the premier salt producing regions in the country — home to the Canadian Salt Company's nearby Ojibway mine.
The Canadian Salt Company is a source of pride not only for the local community but also Ontario's mining community. It is a leader in modern salt processing methods and it is our nation's largest salt manufacturer.
Ontario is recognized as a major producer of metallic minerals. Perhaps we don't mention often enough that we also produce almost a quarter of Canada's non-metallic minerals.  In that context, southern Ontario is an important and active contributor to our province's mining industry.
And, that speaks volumes about the commitment to quality in every aspect of mining by producers like the Canadian Salt Company.
Now, I wouldn't be "worth my salt" if I didn't express my gratitude to the Ontario Mining Association (OMA) for inviting me to your annual conference.
As many of you know, I was appointed Minister of Northern Development and Mines last October.
They say that in life timing is everything. Having been appointed to Cabinet in the middle of an unprecedented global commodities boom, all I can say is — what a wonderful time it is to be the individual who champions the mining portfolio in Ontario.
I admit the learning curve has been a steep one. But, I wouldn't have expected otherwise from one of Ontario's most dynamic industries.
One of the benefits of the job is that you have the opportunity to meet with many representatives of the mining community – whether it is at this conference, regional geoscience symposia, the Prospectors and Developers Annual Convention or the World Mines Ministries Forum.
There seems to no shortage of individuals who are ready, willing and able to offer insights and advice into how we can improve the mining sector, which — for the most part — is a good thing.
What is evident to me is that mining is a continuous learning experience for everyone involved at every stage of the industry – from exploration on through extraction and refining and onto rehabilitation.
Mining in Ontario is inherently and necessarily progressive – eyes fixed on an efficient, responsible and sustainable future.  Anything less in these times of intense global competition and scrutiny is unacceptable.
What many people don't appreciate is the fact that Ontario's mining industry cut its teeth in the global arena. From the first moment that an outcrop was mined for its ore in Ontario, producers have had to compete directly with the rest of the world.
Unprotected by tariffs or trade agreements, Ontario's mining industry has sailed with the booms and suffered with the busts brought on by global markets.
Blessed as our province is with wonderful geology, there is nothing easy about defining, mining and refining its treasures.
And it seems there has been a certain industrial Darwinism in play  — those who could find the ore and figure it out and who could adapt and improve with the times survived and prospered.
The Roman philosopher Seneca noted that: "It is a rough road that leads to the heights of greatness."
I think you will agree that the road to greatness in mining can be rough and winding.  History shows that it is a journey undertaken by many but completed by few.
And those who succeeded have in common certain traits that have become the hallmarks of Ontario's mining industry – confidence, determination and resourcefulness.
That confidence, determination and resourcefulness, have made Ontario a premiere mining jurisdiction in the world.
For more than a century now, Ontario has been Canada's leading metals producer in Canada. Ontario is Canada's leading producer of nickel, gold, cobalt, copper and salt as well as cadmium, selenium, and barite.
Ontario is Canada's only producer of phosphate, nepheline syenite and indium. In fact, Ontario is a top-ten world ranked producer of nickel, platinum group metals, gold and cobalt. We rank among the top 20 world producers of copper, silver and zinc.
Confidence, determination and resourcefulness brought forth a legacy in Ontario of talent, imagination and innovation that is redefining the mining industry around the world today.
Our mining sector has made a quantum technological leap from TNT to specialized geophysical equipment, from jacklegs to telerobotics, from square sets to software.
Ontario's mining industry has developed mining technologies that make their operations among the most efficient, the safest and the most environmentally friendly in the world.
Today, Ontario-based companies and institutions offer not just mining technology, but also financial services, manufacturing and equipment, environmental expertise and techniques, education and training, and research and development initiatives.
Certainly, Ontario's vibrant cluster of mining knowledge and expertise is capable of creating sustainable growth for clients around the world.
Our cluster is a product of a culture of relentless innovation adopted by our industry to survive, to achieve profitability, and to achieve sustainability in the future.
 
While other sectors of the provincial economy are going through a period of transition, Ontario's mining industry has been — and continues to be — defined by a constant state of transition and redefinition.
Ontario's mining industry cannot rest on its laurels. For, as the late baseball legend Satchel Paige once said: "Don't look back. Something might be gaining on you."
The fact is the mining industry must embrace the future, so must the provincial government.
The McGuinty government views mining as an integral element of Ontario's economy.  So it is important that we remain wholly committed to building upon what is already regarded as one of the best mining jurisdictions in the world.
The industry produced an estimated $10.7 billion worth of minerals in 2007, an increase of more than $1 billion from the previous record level of $9.5 billion in 2006.
The industry in Ontario accounts for about 100,000 direct and indirect jobs. Many communities depend on mining, particularly in Northern Ontario.
From the perspective of the McGuinty government, the current mining boom in Ontario is not an end but a beginning.
So we are embracing the future by implementing Ontario's first-ever Mineral Development Strategy – a strategy we developed in collaboration with the OMA and other stakeholders.
And we have made sustainable mineral development the central theme of our Mineral Development Strategy.
The strategy's four key objectives are:
• Promoting long-term sustainability and global competitiveness;
• Supporting modern, safe and environmentally sound exploration and mining;
• Clarifying and modernizing mineral resource stewardship and;
• Promoting community development and opportunities for all.
We believe the strength of our Mineral Development Strategy lies in the culture of engagement it has instilled promoting communication, cooperation and networking among all stakeholders and partners.
While participants may represent different constituencies, it is their points of view, their concerns and, most importantly of all, their ideas that give our Mineral Development Strategy its relevance and effectiveness.
We are quite pleased with the significant strides the Mineral Development Strategy has already made in promoting sustainable development.
And that has been notable in the achievements we have attained in a relatively short period of time.
Achievements like the Ontario Mineral Industry Cluster Council (OMICC), the Centre for Excellence in Mining Innovation on the campus of Laurentian University in Sudbury and the advancement of the Abandoned Mines Rehabilitation Program to address legacy issues in our province.
I'd like to point out that the OMA or its members have been instrumental in advancing all of these achievements.
OMICC, for example, is an accomplished and energetic group of stakeholders and partners charged with levering our current mineral industry assets to create a larger and more globally competitive, self-sustaining cluster of mineral and related industries and organizations.
OMICC has been providing us with excellent direction towards sustainable mineral development.
One of its recommendations, wholeheartedly accepted by our government, was the establishment of the Centre for Excellence in Mining Innovation (CEMI).
The Ontario government invested $10 million to launch CEMI on the campus of Laurentian University in Sudbury.
The Centre is developing excellence in mining innovation issues that will have impact on the mining industry regionally, nationally, and globally.
And, just as importantly, CEMI will play a significant role along with the other educational elements of our mineral cluster to promote the development of skilled workers for the industry – a critical concern for the sector and something I know you are discussing at this conference.
With global demand for world-class researchers and professionals at an all-time high, CEMI will play a critical role in the development of highly qualified personnel for the mining industry.
By employing and sponsoring graduate students, post-doctoral fellows and research engineers, not only will the Centre for Excellence in Mining Innovation produce value through research but also, just as importantly, train highly qualified personnel through participation in research and development projects.
Therefore, CEMI is promoting a vision of excellence in research.
Our government shares this vision. So do companies like Vale Inco and Xstrata Nickel, which both have contributed $5 million to the establishment of CEMI.
However, the federal government does not. We were extremely disappointed with the federal government's announcement that it will not contribute a share of the funding to this important undertaking. 
I'm convinced the federal government must have some appreciation for Ontario's mining industry. After all, it collects $100 million in taxes from Ontario mining companies.
Our government will continue reminding the federal government that flowing some of that money back into our mining sector would be a wise investment that will pay a handsome dividend in the form of sustainability.
The McGuinty government, on the other hand, remains steadfast in its commitment to investing in the sector's sustainability. And that is clearly evident in how our Mineral Development Strategy is addressing legacy issues.
Since its inception in 1999, Ontario's Abandoned Mines Rehabilitation Program has invested $118 million in rehabilitation work and studies on more than 75 sites. Another 4,000 sites have been assessed. 
The signature project for the program is the major environmental rehabilitation of the former Kam Kotia copper/zinc mine near Timmins.
In fact, the work on the Kam Kotia project has been recognized with the inaugural Tom Peters Memorial Mine Reclamation Award, which recognizes and promotes outstanding achievements in mine reclamation in Ontario to the mining industry, the environmental community and the broader public.
Yesterday, OMA President Chris Hodgson presented the award to our Assistant Deputy Minister, Mines and Minerals Division, Christine Kaszycki.
It is a great honour for myself and the staff of the Ministry of Northern Development and Mines, who are dedicated to developing and carrying out the Abandoned Mines Rehabilitation Program, that they have been recognized for this work.
Earlier this year, I joined Chris Hodgson in announcing the next phase of land reclamation work on the Kam Kotia site.
The latest phase will bring about the removal, relocation and stabilization of more than approximately 48,000 cubic metres of tailings from drainage areas around the site.
Once again, this is a collaborative effort involving stakeholders in both the private and public sectors.
Industry, through the OMA, is contributing significantly and willingly to this effort.
In doing so, they have expressed their commitment to environmental sustainability and good corporate citizenship.
In two years, the Kam Kotia site will be rehabilitated and, like many other abandoned mine lands, restored for other uses.
This is truly a case of having inherited the past and working together to create a brighter future.
Collaboration and communication are the keys to success today and tomorrow.
More and more, for example, it is evident that Ontario's mining companies understand the direct correlation between profitability and good corporate citizenship.
Nowhere is that more apparent that in the approach DeBeers has taken in bringing into production Ontario's first diamond mine.
The DeBeers Victor Mine, located in our Far North on the James Bay Coast, expects to produce six million carats of diamonds during its lifespan.  The mine has employed about 1,100 people during construction, while 440 permanent positions will be created during mining and processing operations.
To the credit of DeBeers and to the credit of the nearby Attawapiskat First Nation, a relationship based on cooperation and mutual trust has been established.
They achieved an Impact Benefit Agreement, which sets out how the community will benefit with respect to employment, business opportunities, training and education, sound environmental management and financial compensation for the use of land while it is being mined.
In addition, the company continues to work towards Impact Benefit Agreements with both the Fort Albany and Kashechewan First Nations, work that represents even more good examples of potential positive developments that come from collaboration between the mining industry and our Aboriginal partners.
DeBeers' commitment to the local community has earned the accolades of many including National Chief of the Assembly of First Nations Phil Fontaine who said: "This kind of economic development is bringing hope to so many people who are desperate to provide for their families."
Recently, I visited Attawapiskat and toured the Victor Mine site. I am truly impressed by the priority that DeBeers puts on developing relationships with local First Nation partners, particularly those in Attawapiskat.  And that is reflected in the large percentage of Aboriginal people who make up the workforce.
And more and more, I am pleased to note, mineral developers and First Nations are working hard to find common ground on mining lands.
Earlier this year at the Prospectors and Developers Association of Canada Annual Convention, an important Memorandum of Understanding (MOU) was signed with the Assembly of First Nations – an agreement that will further enhance relationships between First Nations and Canada's major mining companies.
This national MOU follows several specific MOUs between exploration companies operating in Northern Ontario and local First Nations.
More recently, Liberty Mines signed an historic accord with three Wabun Tribal Council communities concerning the continued development of Liberty Mines' projects in the Shaw Dome mining area southeast of Timmins.
It is worth noting that this is the first IBA signed by First Nations with a resource-based company in the Timmins area.
All involved have worked diligently to establish a working relationship that will benefit all.
I would like to point out that over the past several years, my ministry has been working to continuously improve relationships and engagement processes with Aboriginal peoples at a grassroots level with great success.
These experiences demonstrate that successful mining in Ontario today requires confidence, determination, resourcefulness – and a sense of responsibility.
Our Mineral Development Strategy is less about regulating and more about developing effective governance that will advance corporate responsibility and promote the benefits of the sector to all. Like you, our government continues moving the yardsticks. 
Recently, the Ministry of Northern Development and Mines has been working toward making permitting processes and approval requirements for mine development more efficient and more effective.
To that end, again in concert with the OMA and other stakeholders, we have completed, or are on the verge of completing, four projects.
They include:
• A 'One Window' Coordination Process for Mineral Development Projects to ensure greater transparency, better efficiency and faster turnaround times for mineral development permits and approvals;
• A Project Definition Template to clarify requirements for information and early engagement with proponents that will improve the regulatory process and reduce delays;
• An easy-to-use Practitioner's Guide for adequately planning and implementing a mineral development project through all stages of the mineral development process in Ontario and;
• A novel Risk Analysis Approach that systematically identifies, lists and evaluates all mineral development activities for the risk they pose to the values we are all committed to preserving.
We believe we lead Canadian jurisdictions in providing these kinds of tools for the mineral development community – tools that will assist its members in achieving profitability and establishing credibility as good corporate citizens. 
We're looking forward to announcing the details of these initiatives in the near future.
On another front, we are undertaking a review of the Mining Act. We recently completed consultations with a view to remedying mineral/surface rights issues.  And we're researching mining legislation and approaches to the mineral sector in other jurisdictions.
Further to that we will build on work we have under way to develop more effective Aboriginal consultation approaches for mineral sector activities. 
Last year, we released a discussion paper as one part of a multi-pronged engagement process that has included numerous meetings, workshops, pilot projects, and information-sharing sessions across the North.
We've received some positive, detailed feedback and advice from many Aboriginal communities on our discussion paper.  As a result, we're acting to implement a transitional approach to consultation that reflects what we have heard to date from First Nations and industry. 
Our review of the Mining Act will be a complex and lengthy undertaking. We are not going to hurry through this process. We want to do it right and this means consulting in a respectful and appropriate way with Aboriginal communities, and mineral sector stakeholders and the public.
Ladies and gentlemen, at the beginning of my talk I made reference to the steep learning curve I've experienced since being appointed to Cabinet.
Personally speaking, it has been a fascinating journey. And I hope that it will enable me as a Minister of the Crown to make a positive contribution to the growth of mining in Ontario and its impact on our stakeholders throughout the province.
Globalization, technological advances and stakeholder expectations are dictating a permanent state of redefinition and rising expectations for the mining sector, in Ontario and around the world.
History shows that when it comes to meeting challenges, Ontario's mining sector can be resourceful, agile and effective.
And while Ontario's mining industry ranks among the best on the planet, you know and I know that as much as we have accomplished, more will have to be done. It is the nature of the business. We wouldn't want it any other way.
  
What experience has taught us is that only by working together can we build on the great gains Ontario's mining industry is making in achieving sustainability and raising the bar for corporate social responsibility.
The work of OMA is a testimonial to promoting that kind of collaboration.
Working collectively, through the OMA is effective. But, I also believe there is a place for involvement at an individual level.
Working collectively gets us involved in the action. Working individually makes us act. There is an immense difference.
If there is one thing I would like to leave you with today, it is simply this: I strongly encourage you as both individual members and as a collective organization representing the mining community to get involved in the future discussions about the our industry and to make your voices heard regarding it's future. Your expertise and passion for the industry will make a difference.
These are exciting times for mining around the world and particularly here in Ontario. I believe we have created momentum for continuing, sustainable growth. The McGuinty government will continue working with you to achieve even greater heights for Ontario mining in the future.
Ladies and gentlemen, the best is yet to come.  Thank you.
Honourable Michael Gravelle – Ontario Minister of Northern Development and Mines –
At the Ontario Mining Association Annual Conference
Windsor, Ontario
June 10, 2008
Check Against Delivery