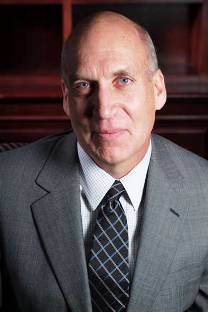 There is a New Day Dawning at Newmont and each day affords us the opportunity to renew our commitment and dedication to be an industry leader as we strive to achieve our vision of becoming The Gold Company of Choice through industry leading performance. We have reaffirmed the values that guide us as we seek the most effective ways to provide sustainable value for our employees, our communities and our shareholders by "acting with integrity, trust and respect."
In 2007, we began to redirect the company and our business strategy. We established a new management team and implemented initiatives that will enable us to dedicate ourselves to Newmont's core gold business, to expand our growth and exploration opportunities and to unlock the value embedded in our capital structure, as well as reduce operating costs.
Key highlights during the year included:
• Producing 5.3 million equity ounces of gold, in line with our original guidance and expectations;
• Investing significantly in our business, including more than $1 billion in new gold projects and operating efficiency initiatives;
• Eliminating our gold hedge book, which positioned Newmont as the premier un-hedged gold company, and improved our financial strength and flexibility;
• Monetizing our royalty portfolio and other non-core assets;
• Acquiring Miramar Mining Corporation, which gives us ownership of a major undeveloped gold deposit in Hope Bay, Canada;
• Commencing a global review and evaluation of Newmont's policies and practices relating to existing and future relationships with local communities.
We are proud to have been selected as the only gold company named to the prestigious Dow Jones Sustainability World Index (DJSI-World), which reflects our employees' dedication to operating our business in an environmentally sound, economically efficient and socially sustainable way.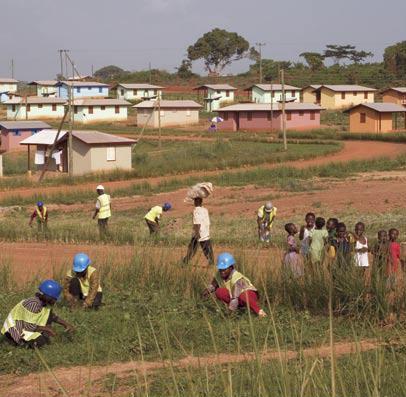 As a founding member of the International Council on Mining and Metals (ICMM), Newmont is committed to executing superior business practices in sustainable development. We have committed to implementing and measuring our performance against ICMM's Sustainability Framework and its supporting 10 Principles of Sustainable Development.
Details of our approach to sustainable development can be found in this report, which has been prepared in accordance with the Global Reporting Initiative's (GRI) 2007 sustainability reporting guidelines. We believe the report provides a balanced and reasonable representation of our economic, environmental and social performance.
Newmont continues with its participation in and commitment to the world's largest global corporate citizenship initiative, the United Nations Global Compact. This report presents the work Newmont has undertaken in 2007 to meet the requirements of the United Nations Global Compact in the areas of human rights, labor, the environment and anti-corruption.
Newmont remains steadfast in our commitment to "leadership in safety, stewardship of the environment and social responsibility" by creating sustainable partnerships with our host communities and by finding ways to mitigate environmental and social impacts while creating long-term value to our shareholders, host communities and governments.  In 2007, Newmont contributed more than US$6.9 billion in direct economic value to the countries where we operate.
Several key achievements in 2007 include the commencement of the Community Relationships Review (CRR) under the direction of the Board of Directors, which puts forth a new approach in responding to and addressing issues raised by our shareholders. We finalized our policy on mercury management, as well as increased our understanding of energy use and the complexities and potential impact of climate change on our business.
As we look to 2008 and beyond, we will continue our journey along the path of sustainable development. This requires not only our ongoing commitment and consistent execution of our strategy, but the continued need to critically review and understand our business and industry challenges.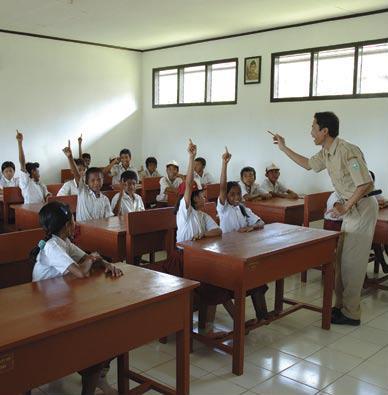 Newmont remains fully committed to the safety and development of our employees and contractors. Regrettably, in 2007 we lost a valued employee at our Nevada operations and a local contractor engaged in community improvement works near our operation in Peru. We are proud of Newmont's safety commitment, but these fatalities serves as a constant reminder that safety must be first and foremost in all that we do.
Along with our industry, Newmont is also striving to manage the rising cost of production resulting from the current global record demand for minerals and metals. This demand has not only resulted in the increased cost of supplies and energy, but has created intense competition for skilled and professional workers.
As we do every year, we assessed our compensation and benefits packages to ensure we remain an employer of choice. We recognize we must provide a realm of personal, professional and financial benefits to retain our talent. We also expanded training and development to sharpen individual skills and maximize local employment opportunities.  Advancing one of our core values of "developing our people in pursuit of excellence," we completed a global employee survey. It has been a critical tool in the evaluation of employee engagement, the understanding of employee preferences in pay and benefits, and has provided us with opportunities to better align both employee and company goals.
As a founding member of International Cyanide Management Code, we completed the certification of two operations in 2007, a significant achievement in this important area. We will work aggressively in 2008 to accomplish the goal of having all relevant sites certified under the Code.  During 2007, all of our cyanide suppliers and transporters obtained certification under the Code.
Pursuant to our commitment to responsible mercury management, Newmont entered into an agreement with Bethlehem Apparatus to sell our by-product mercury only to qualified end users.
As we look toward the future, we see an increasing global focus on the protection of human rights. In addition to our commitments through the Global Compact and the Voluntary Principles on Security and Human Rights, we continue to work on a range of voluntary initiatives and training programs that better allow us to understand and manage our human rights risks and obligations.
We made great strides in putting both Newmont and our shareholders in a position to benefit from rising gold prices. We continually review our business to position the company so that we can have access to land and required approvals.  Building on our commitment to sustainability, we are committed to delivering stronger results for our shareholders. We entered 2008 more disciplined and better prepared to build on this momentum.
I would like to thank our employees around the world for their hard work and continued dedication and commitment to our vision of becoming The Gold Company of Choice through industry leading performance. I would like to thank our shareholders for their commitment and trust that we can and will continue the momentum we generated in 2007.  Finally, I would like to thank our board of directors for their strategic counsel and ongoing dedication to strong corporate governance.
For more information on sustainable gold mining or social responsibility, go to Newmont Mining Corporation.