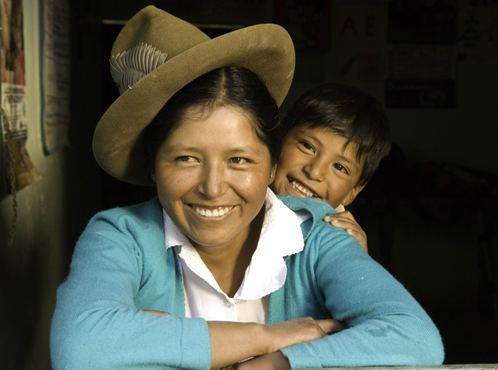 In the mountainous rural regions of Peru, malnutrition affects six out of every 10 children. Many children living in poverty subsist on a daily diet limited to basic starches like potatoes, while lacking other essential food groups. This daily diet may relieve hunger, however it fails to support proper growth and development or defend against diseases.
Barrick and World Vision Canada have teamed up with local residents in a collaborative approach to tackle these problems in communities surrounding the company's mines in Peru. The project started in May 2003, when Barrick made an initial commitment of US$1 million over five years to help impoverished families near its Pierina mine. Building on the success of the first program, in 2007 Barrick contributed a further US$1.3 million to start up a similar project near its Lagunas Norte mine in northern Peru. World Vision has complemented Barrick's funding thorough its popular child sponsorship program, which is supporting over 3,000 children in these areas.
"Our partnership with World Vision is based on a shared vision of children free from the dangers of malnutrition and illness, with access to clean water and education," says Greg Wilkins, Barrick President and CEO, "Strong, healthy children are able to perform better in school and can go on to achieve their potential later in life." 
The program aims to build the capacity of mothers and community leaders to address the most urgent health needs of children in the area, with a special emphasis on nutrition and education. When the program started, World Vision health workers identified many cases of malnourished young children suffering from pneumonia.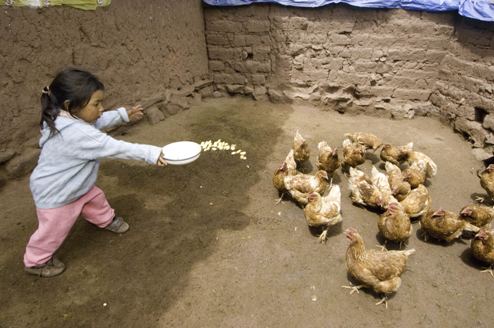 World Vision's comprehensive nutrition program in Peru is called Corazon en Familia (Heart of the Family). The organization's nutrition experts partnered with local health facilities to identify 35 local mothers as peer leaders. World Vision then facilitated workshops to teach these mothers about essential food groups and the importance of feeding children a variety of nutritious foods to combat malnutrition.  Once trained, the women became "guide mothers", sharing their knowledge with other mothers through cooking workshops and home visits.
By sharing practical dietary and health information as peers, these women motivate other mothers to become empowered and apply what they have learned to their own families. This also includes helpful information about hygiene and the use of readily available, safe medicines such as paico for de-worming and natural remedies to cure parasites.
To date nearly 200 households have received training to establish home gardens that are producing fruit and vegetable crops. Surplus garden produce is being sold to local markets to raise household income. An expert in animal health has taught local farmers ways to improve the overall health of livestock and dispose of animal waste in a sanitary manner. As part of efforts to teach farmers about crop diversification, a pilot project was also launched involving 100 area farmers that resulted in a harvest of the highly nutritious grain quinoa for consumption among local children.  As well, a variety of water and sewage projects are underway to improve water quality and basic sanitation in 11 communities. Today more families are consuming local products with high protein content previously unknown to many in the region. These initiatives are helping to reduce chronic diarrhea and stomach pains commonly associated with malnutrition among children.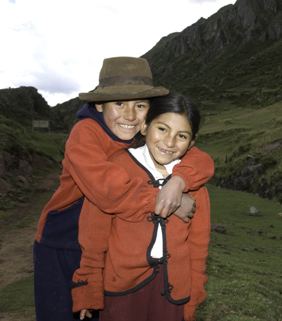 "Malnutrition is known as the silent killer, particularly among children," said Dave Toycen, President and CEO, World Vision Canada. "Barrick's continuing support is enabling World Vision to reduce this serious threat and create healthier, more self-reliant communities near its mining operations in Peru."
Both Barrick and World Vision staff recognize that sustainable, community-based solutions are vital to improving health and fostering economic development. A long-term approach is required involving collaborative partnerships with local governments, NGOs, educators, health professionals, business and other sectors. Yet World Vision staff and community relations officers at Barrick have reported that there is no mistaking the signs of progress and improved health among these promising children and their families.
This article was from Beyond Borders, a Barrick Gold quarterly report on responsible mining. For more stories go to: Beyond Borders March 2008
 World Vision is a Christian relief, development and advocacy organization dedicated to working with children, families and communities to overcome poverty and injustice.