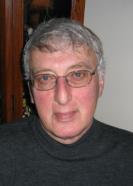 Mining as a national asset seems to have fallen of the table. Not one substantial government document or study that has been produced places any real value on the mining industry or its strategic importance to the Canadian economy.
There are few restrictions on foreign takeovers and the entire sector is rarely placed under the microscope and examined as a "natural asset" that needs to be given serious protection as international brokers and banks play ownership games with resource companies around the world.
The Competition Policy Review Panel – Sharpening Canada's Edge – is beginning a consultation on investment policies and how Canada can become a destination for talent, capital and innovation. Provinces are reacting positively to this new initiative and many regional consultations are being held.
An accompanying policy document states, "There are six sectors of the Canadian economy for which acquisitions of Canadian businesses by non-Canadians are subject to review at lower thresholds under the Investment Canada Act. In addition, Canada has sector-specific legislation and/or foreign ownership restrictions in telecommunications, cultural industries, broadcasting, transportation services and uranium production. As well, the financial services sector is subject to ownership restrictions of general application but not specific foreign ownership restrictions."
 
The above quote is indicative of the present state of mind in Canada and what we deem as important sectors that need protection. While we all understand the issue around uranium, what is difficult to comprehend is the lack of identification of natural resources and related industries as an integral part of the economic landscape in Canada.
Australia has taken a more aggressive role and should be a model that Canadians should consider.
That policy document also states, "Australia has a general investment screening system similar to Canada's that reviews foreign investments based on monetary thresholds. Unlike the net benefit test in Canada, Australia's policy is framed such that it can block any foreign acquisition that is judged contrary to "national interest." Most other industrialized countries have general legal authority to block any mergers on the basis of national security considerations. The United States, France, Germany, the United Kingdom, Japan, and China all have such powers."
The Sudbury Area Mining Cluster contains all the ingredients to attract investments. In this community, we have two major mineral producers Brazilian-owned Vale Inco and Anglo/Swiss-owned Xstrata Nickel. Within a hundred mile radius we see a unique synergy of numerous institutional mining research agencies, a comprehensive and supportive educational system and most importantly, approximately 400 innovative mining supply and service companies exporting their value-added products globally.
What needs to be nurtured and expanded is the value-added components of this exciting "mining cluster" which will continue to grow as the "Commodity Boom" progresses.
If we are too keep the doors open to foreign takeovers of our mining sector, and apply no restrictions to ownership based on "national interest" the least Canadians can do is support, with strategic investments, the smaller value-added companies that exist in this country.
The SAMSSA Board of Directors recently participated in a teleconference call with David Ramsay, MPP, Special Assistant to the Premier of Ontario, regarding his Task Force on "Manufacturing in Ontario – Helping Small & Medium-size Manufacturing Succeed."
The mining supply and service sector in Northern Ontario is fast becoming one of the major export regions in Canada because of its innovative products and services.  This expansion and growth bring specific issues to the table that need to be considered if this sector is to maintain viability in the long term.
Some of the key suggestions presented in the consultation included:
• Provide incentive tax relief that allows companies to invest in capital equipment/innovative production processes which help lower costs and allow MS&S to be more competitive internationally.
• Provide incentive programs for employers to minimize the cost when trained employees leave upon completion of their apprenticeships.
• Provide financial assistance to SME's regarding the integration of foreign workers in language training and skills adaptation.
• Assist regional associations and SME's in Northern Ontario to market, promote and establish their presence in global mining centres on a continual basis.
• Increase access and funding for Going Global programs and strategic business consultations to new and established SME"s in Northern Ontario.
• Expand trade schools programs to respond more quickly in implementing changing market demands for skilled labour.
• Encourage the escalation of SR&D tax credits within three months of completion of request.
Are senior levels of government prepared to support the existing value-added chain in Canada with special financial and policy initiatives?
Dick DeStefano is the Executive Director of the Sudbury Area Mining Supply and Services Association (SAMSSA) www.samssa.ca