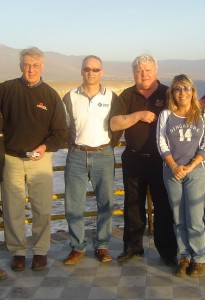 While southern Ontario manufacturing and auto industries are under severe economic stress due to the high dollar, competition from China and a U.S. recession, Sudbury's cluster of mining supply and service (MS&S) companies are growing, exporting their products and technical expertise around the world.
Due to their success and economic clout, the local mining suppliers formed an industry association in 2003 called the Sudbury Area Mining Supply Services Association (SAMSSA) that also has members from North Bay and Timmins. The three communities supply about 35% of mining supply and services in Canada – the second largest concentration in the country.
SAMSSA Executive Director Dick DeStefano says, "Unfortunately, the Sudbury cluster has not been recognized by the provincial government as an important manufacturing centre. In the last three years the local cluster, including North Bay and Timmins have been exporting their products around the world, significantly increasing their revenues and regional employment."
The SAMSSA Board of Directors and guests recently participated in a teleconference call with MPP David Ramsay, Special Assistant to the Premier of Ontario. Ramsay is conducting a task force on the state of manufacturing in Ontario.
SAMSSA President Jeff Fuller said, "The discussion was far ranging and positive and it assisted David Ramsay in identifying the importance of the ever growing cluster of mining supply and service companies situated in the north-east that are becoming one of the key drivers of the Ontario economy." Fuller owns his own company, Fuller Industrial that exports products to major mining projects in Alaska, Central and South America and Madagascar.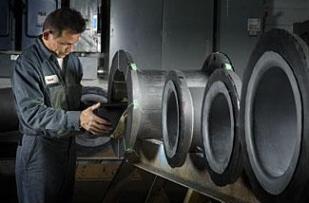 SAMSSA treasurer Marc Boudreau who owns a local engineering and automation technology company called Bestech, said, "Some of the key suggestions to David Ramsay included more assistance for regional associations and SME's (small, medium enterprises) in northern Ontario to market, promote their expertise in global mining centres, the expansion of trade schools programs to respond more quickly to the demands for skilled labour and increased access and funding for Going Global programs."
"The mining supply and service sector in the north-east is fast becoming one of the major export regions in Canada because of its innovative products and services," says DeStefano. "This expansion and growth bring specific issues to the table that need to be considered if this dynamic sector is to maintain its viable growth in the long term."
Background on Economic Clusters
Clusters are concentrations of related companies and service providers present in a specific city or region. Many economists believe clusters are the future key to wealth creation and the establishment of high-paying jobs, primarily through the global export of goods and services. They also attract foreign investment, enhance international competitiveness, industrial productivity and are a significant engine for economic growth.
Canada has long been a world leader in underground mining, with the largest operations located in Sudbury. Harvard Professor Michael Porter is one of the world's most sought-after business strategists on the competitiveness and economic development of nations and regions. In 1991, the federal government commissioned a study of Canada's trade competitiveness by Porter. In the report, he identified an advanced supply cluster in Sudbury's nickel industry and recommended its support.  All levels of government ignored his recommendation.
In the early part of this decade, David Robinson, an economics professor at Laurentian University, was looking for a development strategy for the region. He noticed a remarkable strength in mining related research and government offices that were related to mining.
Paul Reid, a development officer with the City of Greater Sudbury, pointed out how large and important the local cluster of MS&S companies was to the community.  Robinson recognized that together these elements were what global researchers were calling a cluster.
He started alerting the local media and municipal government of this growing but largely invisible sector and controversially proposed that the city should forget about diversifying the economy and concentrate on the mining sector.
Today he is recognized as the "Godfather" of Sudbury's MS&S cluster and given credit for helping change public policy.
Dick DeStefano and the Birth of SAMSSA
However, a key component of a successful cluster was an industry association that worked on behalf of the individual companies, most of whom were small- to medium- sized businesses.
One person who paid keen attention to Robinson's theories was Dick DeStefano a well-known Sudbury politician – he served as a municipal councilor for seven years – as well as being involved on a wide variety of commissions and boards all in the public spotlight. One of his passions throughout his career was local economic development.
In early 2003, the supposedly retired Mr. DeStefano met with six supply and service company owners and proposed the establishment of a local industry association that would work on behalf of members.
By November of that year, the non-profit trade association – Sudbury Area Mining Supply and Services Association (SAMSSA) – was established with a five-member board of directors, all active executives in the MS&S sector.
DeStefano said, "The first year was a major struggle convincing regional mining supply and service companies that an association would increase their business opportunities globally when for years they had done their business almost cloaked in secrecy."
But he finally succeeded and membership is closing in on the one hundred mark….
Part Two of Dick DeStefano and the Birth of SAMSSA will be posted tomorrow.
Stan Sudol is a Toronto-based executive speech writer and mining columnist. www.republicofmining.com