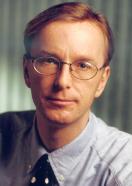 There is no doubt that the impending recession in the U.S. is causing economic upheaval across Ontario which exports about 86% of its manufactured goods to our southern neighbour.
Over the next few years as the province copes with a high Canadian dollar, competition from China and high energy prices, many communities in Ontario may be faced with a declining standard of living unless we can find sustainable solutions.
However two recent reports confirm that the commodity super-cycle has a long life ensuring that Sudbury – the location of approximately half of the province's mining production – will be an island of prosperity as the region's mineral products, supply and service sector and mining expertise is in great demand around the world. 
The Ernst & Young Mining & Metals Team is globally recognized as one of the leading authorities in the mineral sector. In a recent report, they stated, "It is our view that current metal prices are actually a return to sustainable price levels following an extended period of artificially depressed prices, rather than the conventional wisdom that the industry is near the top of a cycle. Maybe this time it is different …."
The report continues, "As a result of underinvestment over the last 20 years, the level of additional capacity that the mining industry has planned appears to be, in many cases, simply inadequate."
Another well respected analyst is Donald G. M. Coxe, Global Portfolio Strategist for BMO Financial Group, based in Chicago. Coxe has been predicting – with razor sharp accuracy – the commodity super-cycle, the consolidation of mining companies and high metal prices – since December 2002. In his most recent monthly publication – Basic Points – he confirms that the dramatic increases in metal demand due to the industrialization of China, India and other developing countries will continue regardless of an American recession.
Coxe says, "They know that China's future metal consumption would alone justify higher valuations for major mining companies with gigantic reserves. India and other Third World nations will continue to increase their annual metal consumption. Just because the American housing collapse means shrinking demand for copper doesn't mean that metal is headed back to $1 a pound. In all earlier eras, copper prices were hammered when the US economy got nailed. Not now."
Coxe highlighted a speech given by Chris Patten that for the first 18 centuries, China and India were the world's two largest economies but that they did not experience the Industrial Revolution which swept the West into global leadership. Patten predicts that both countries will regain their economic lead by the middle of this century.
"To get there, they will have to consume – in a relatively few years – nearly as much metal as the West consumed over many, many decades," said Coxe. "The global bull market for metals has just begun."
As this economic transformation progresses, the Sudbury Basin – the richest mining district in North America and among the top ten most important globally – will start to play a significantly larger role in the Ontario economy as the south's manufacturing sector struggles to compete against China's low wage economy.
For instance, there are approximately 320 mining supply and service companies in Sudbury that employ about 14,000 people. Many of these firms are exporting their products or knowledge around the world. However, this cluster of innovative firms is not receiving the necessary provincial support that could help them grow quicker and further enhance the region's goal to become the "silcon valley" of the mining sector.
Most mining experts predict that the Sudbury Basin ore deposits will last for at least another century if not longer. This is an extraordinary mining camp – Ontario's metallic version of the Alberta tar sands.
Queen's Park must start making strategic investments in Sudbury to ensure that this trillion dollar resource develops the local mining expertise to its fullest capacity, including the expansion of post-secondary mining education programs.
Furthermore, the recent announcement by Cambrian College to shut down a two-year program that is a prerequisite for a Geological Engineering Technology program is nothing short of astonishing considering the shortages of skilled technicians.
According to a comprehensive study by the Mining Industry Training and Adjustment Council (MITAC), the Canadian mining industry needs to fill 81,000 high-paying, highly skilled new positions in the next 10 years.
Eliminating full-time programs may not be the route to go. Was this course properly promoted?
Sudbury probably has the highest concentration of post-secondary mining programs in the country. It is a community strength that must be expanded. The city should be teaching Brazilians, Chinese, Russians and rest of the world how to build hard-rock mines. The Cambrian board of governor's decision was short-sighted and must be reversed!
Stan Sudol is a Toronto-based executive speech writer and mining columnist. www.republicofmining.com