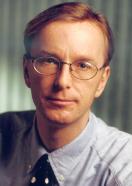 In last November's Ontario Speech from the Throne, the Liberals highlighted their commitment, "to improve the quality of life and expand economic opportunities for all Aboriginal peoples in our province, both on- and off-reserve."
A majority of people in Ontario desperately hope these words are not empty rhetoric however this Government's current mineral policies seem to indicate that the "mining sins of the father are being repeated by the sons."
In 1950, my Polish immigrant parents moved to Sudbury due to the many jobs in the nickel mines. At that time, Northern Ontario was experiencing an enormous resource boom, supplying the metals and forest products desperately needed by North American and European economies that were rebuilding after the Second World War. That boom generated tens of thousands of well paying industrial jobs and created labour shortages in many communities.
From 1951 to 1961, a period of unprecedented prosperity, Northern Ontario's population grew to 722,000 from 536,000, the largest increase in the region's history. The North's resource wealth and taxes contributed enormously to building the world-class infrastructure and social programs that benefited the entire province.
My father worked for Inco Limited all his life. He built his own house in a thriving working class neighbourhood, and helped raise two boys with a stay-at-home mother.
The only tragedy of that prosperous era was not integrating the many aboriginal communities into Northern Ontario's resource boom. Much of the poverty and social dysfunction in the region's First Nation communities would have been alleviated with the abundance of work that allowed my parents to have a decent life.
According to the Australian Institute of Mining and Metallurgy, over the next 50 years the world will use five times all the mineral supplies that have ever been mined up to the year 2000.
Brazil, Russia, India and China – the so called BRIC countries – make up almost half the globe's population and are rapidly industrializing their economies. They will need a wide variety of mineral commodities that can be found in Northern Ontario. Many economists feel we are entering a commodity super-cycle that will last for decades.
Most Canadians don't realize that the largest private sector employer of Aboriginal people is the mining industry. There are approximately 1,200 First Nation communities within 200 kms of active mineral operations across the country.
National Chief Phil Fontaine of the Assembly of First Nations has stated, "In resourse development, First Nations and the mining community are natural partners…. We see these partnerships primarily rooted in ventures that will provide procurement, investment, and employment opportunities for First Nations people."
Yet, a powerful environmental lobby and the province's bureaucracy seem to on a collision course with the North's aboriginal communities.
Southern Ontario's green movement is committed to closing off as much of the vast boreal forest to resource development as possible. In his recent annual report, the Environmental Commissioner of Ontario was pandering or "crying wolf" to a southern audience by claiming mining development would harm this vast under-populated region.
Some geographic perspective is necessary. Northern Ontario is enormous, encompassing roughly 90 per cent of the area north of the French and Mattawa Rivers. Ontario's north is larger in area than every other province in Canada except Quebec and British Columbia. Northwestern Ontario is about the size of France while the Northeast almost equals Italy in size.
According to the Ontario Mining Association, current mining operations including mine, mill, access roads and tailings take up less than five square kilometers. Ontario encompasses 1.07 million square kilometers.
The sustainable mining operations that are practiced today have a much smaller footprint on the environment than in the past. Rigorous provincial pollution and rehabilitation guidelines are strictly enforced. In addition, mining companies are required to provide financial assurances to the government – the current total is almost $1 billion – that guarantee mine closures according to plan.
The opposition to mining development by the environmental movement brings back memories of their success at destroying the Canadian fur trade a few decades ago and the resulting increase in poverty and other social ills on issolated reserves.
In the past year, two major resource conflicts in the North – one involving a powerful multinational company and the other a small junior explorer – have shown how disconnected the Ontario government is towards Aboriginal and mining issues.
In the 2007 Ontario budget, the Liberals, with no consultation with De Beers Canada, raised a previously agreed five per cent mining tax rate to 13 per cent on the  company's one billion dollar Victor diamond project, located near the James Bay coast.
This tax only affects diamond mines and was announced after the company had already spent hundreds of millions on development. It is standard practice in Ontario to tax isolated mines at a five per cent rate to reflect the increased infrastructure costs during construction. This diamond levy significantly damaged the province's international reputation in the mining world and both non-Aboriginal and First Nation communities condemned the provincial tax grab.
De Beers has spent $80 million on electrical transmission and fibre optic lines that benefit the First Nation communities. Approximately $135 million in Aboriginal joint venture businesses have been established. In addition, the company has spent $1 million upgrading the local high school, $1.2 million on literacy programs in the coastal settlements, built an $850,000 training centre and about $10 million on pre-employment training.
When the Victor diamond project recoups its capital investment, a revenue sharing agreement with Attawapiskat First Nation is to go into effect. With this punitive tax, more income goes to the provincial government, the break-even point will be pushed back and local communities will get significantly less revenue.
 Attawapiskat First Nation Chief Mike Carpenter has publicly stated, "De Beers Canada's diamond mine is the first and only opportunity our community has ever had to break free of our soul-destroying poverty. This diamond royalty tax will steal the future of our children."
The other major conflict in northern Ontario involves a junior exploration company called Platinex Inc. and the First Nation community of Kitchenuhmaykoosib Inninuwug (K.I.), located 600 kilometres north of Thunder Bay.
Most junior exploration companies are generally small outfits depending on the financial capital markets for their operating funds. The appearance of a junior exploration company is only the beginning of the mining process. Only one out of every 1000 exploration plays becomes a working mine. There are First Nations working with junior exploration companies on their traditional territories even though disputed land claims have not been settled.
The original problem between K.I. and Platinex Inc. seemed to be a lack of meaningful consultation which is mandated by law. The problems have escalated, a ridiculous $10 billion lawsuit was initiated by the company, K.I. is currently disobeying a court order for the resumption of drilling and the community is insisting on negotiating with the Ontario government over the issue of sovereignty over traditional lands before any further exploration activity takes place.
Sadly, a promising development has turned into a bitter stand-off that should never have happened in the first place. When this conflict first began, the Ontario government did nothing.
The province must put the money and resources into reaching out and educating isolated native communities about the mineral sector. It is Ontario's responsibility to build their internal human capacity to understand mining and start implementing a resource revenue sharing agreement that clearly spells out the benefits to First Nations if a major deposit is developed.
Resource revenue sharing would provide economic incentives for native people to participate directly in the industry, actively encourage exploration in their traditional lands, and foster greater co-operation with companies.
The provincial government must also make the settlement of all outstanding land claims issues in northern Ontario a political priority. Again, more funding and resources combined with close co-operation with the federal government would resolve most outstanding issues.
The value of the province's mineral production was about $9.4 billion in 2006, and mining in northern Ontario employed approximately 13,500 people. Impoverished Aboriginal communities across the province's north have the potential to greatly benefit from the current commodity super-cycle.
To the people of Northern Ontario, the constant rhetoric about resource development and ensuing loss of wilderness would be akin to protesting the establishment of southern auto factories and the disappearance of irreplaceable farmland.
The world's insatiable demands for mineral products have given Ontario a second chance. Unfortunately, the province's political elite seem more concerned about a media- savvy environmental movement, with enormous voter clout, than a powerless Aboriginal underclass.
I fear the "mining sins of the father" are being repeated by this current generation and the terrible economic isolation, poverty, and social despair in First Nation communities across northern Ontario, will not be resolved.
Stan Sudol is a Toronto-based executive speech writer and mining columnist. www.republicofmining.com