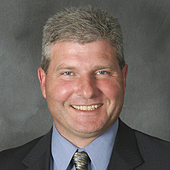 The mission of the Ontario Mining Association (OMA) is to support and improve the competitiveness of the mining sector in the province while representing companies engaged in the environmentally responsible exploration, production and processing of minerals in Ontario.
Established in 1920 to represent the mining industry of the province, the OMA has 57 member companies. These companies are engaged in mineral exploration, mining, smelting, refining and providing services to the mining industry. Most of the metal mines operate in Northern Ontario and produce nickel, copper, gold and a variety of other metals. The majority of non-metal mines (industrial minerals) operate in Southern Ontario and produce salt, nepheline syenite, calcite, gypsum, talc, silica, and other industrial minerals.
Chris Hodgson was appointed as the new President of the OMA in late October 2004. He joined the OMA following a distinguished career in provincial politics. He entered the Ontario Legislature following a by-election in 1994 and won general elections in 1995 and 1999, representing the riding of Haliburton-Victoria-Brock. While in government, Hodgson served in several cabinet positions including Northern Development and Mines, Natural Resources, Municipal Affairs and Housing and Chairman of Management Board. Previously, he was involved in municipal politics and real estate development.